Have you ever been to Dollywood Theme Park in Pigeon Forge, Tennessee? I'd heard about it a while ago, and decided to take a family vacation and check it out!
My boys love roller coasters.  Disney World and Universal Studios are only a couple of hours drive away, so our frequent trips have gotten them used to riding a myriad of rides.  Rollercoasters are their number one favorite, though!
Wherever we travel we always look for two things:
Street art (more for the hubby and I)
Amusement parks (fun for everyone!)
In California, we went to Knotts Berry Farms.  You can't NOT go to Coney Island when in NY.  We had a blast at Lake Compounce when we visited the cousins in Connecticut.  The kids were super psyched to go to Six Flags on our summer trip to Chicago.  Living in Florida allows us to visit Disney World, Universal Studios, Busch Gardens, Sea World, and Legoland on a whim.
DOLLYWOOD THEME PARK
We couldn't have picked a better weekend to visit Dollywood theme park (other than the water park closed for the winter the weekend before).  The weather was great, and the park wasn't super crowded.
LET THE FUN BEGIN!
We noted that the park is separated into themed sections:
Showstreet
Timber Canyons
Wilderness Pass
Craftsman's Alley
Jukebox Junction
Owen's Farm
Rivertown Junction
The Village
Country Fair
Adventures in Imagination
TIMBER CANYON
The kids mapped out which ride to start with based on popularity – and the wooden roller coaster, Thunderhead, won!  It is situated between two mountains and has an exhilarating 100-foot drop!
Having the TimeSaver pass allowed them to ride it three times before the park opened to the general public.  That made for some thrilled kids!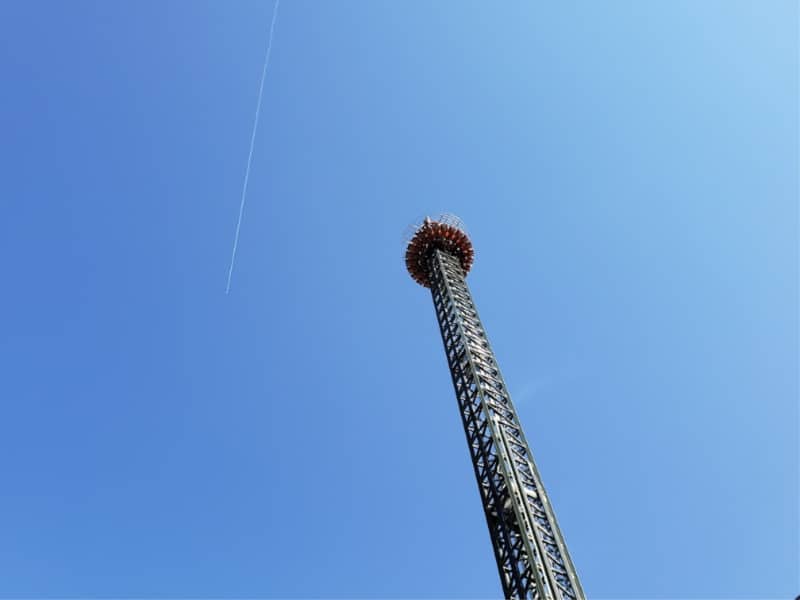 From there, we followed the path around to the next ride, Drop Line, where a few of the kids braved that crazy 20-story free fall.  They tested their upper body strength at Lumberjack Lifts and then headed right over to the Mystery Mine.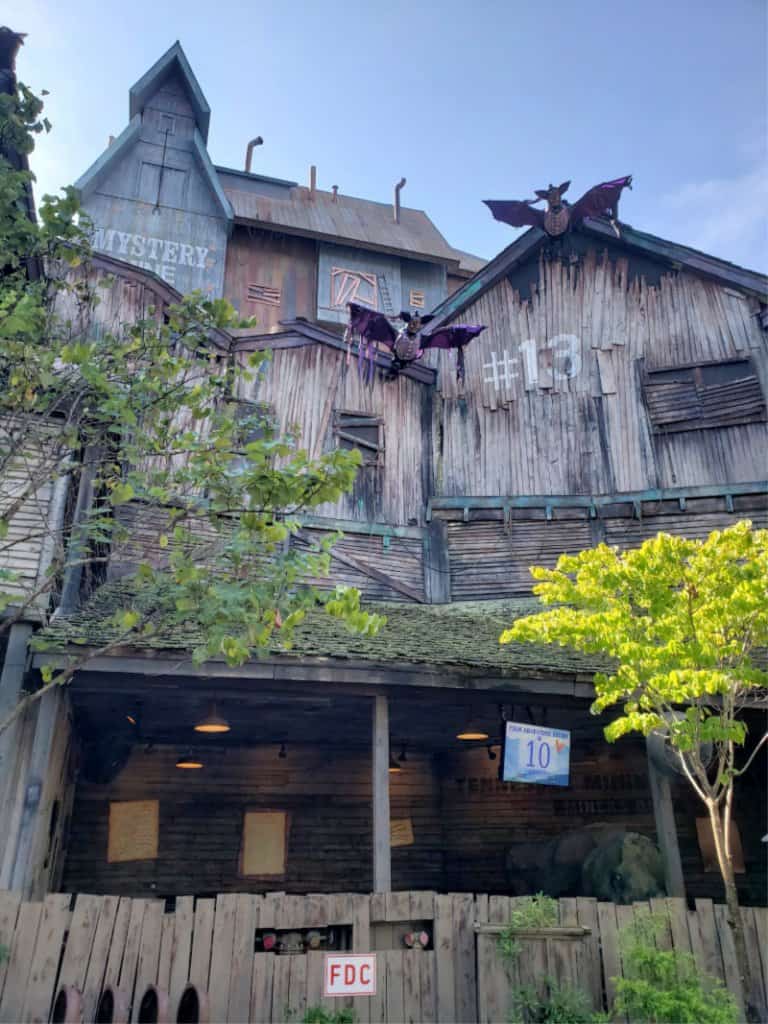 While they were on the Mystery Mine, I kept myself entertained, listening to a very opinionated buzzard.
WILDERNESS PASS
Sky Zip was the first ride we enjoyed in Wilderness Pass.  Wild Eagle was insane (in a good way)!  The first ride of its kind in the US, Wild Eagle, allows for the riders to feel like they are soaring above the mountains. You sit on either side of the actual roller coaster track instead of on it, the air above and below you!
FireChaser Express was another one of the rides that they opted to go on over and over again before moving on to the next section.
CRAFTSMAN'S VALLEY
While the kids went on Blazing Fury, Daredevil Falls, and Tennessee Tornado, I took the time to stroll around the other attractions.
I enjoyed a show at the Wings of America Theater, watched the blacksmith make a neat hook, marveled at the glassblowers, purchased a wooden bat for my little guy at the Valley Wood Carvers.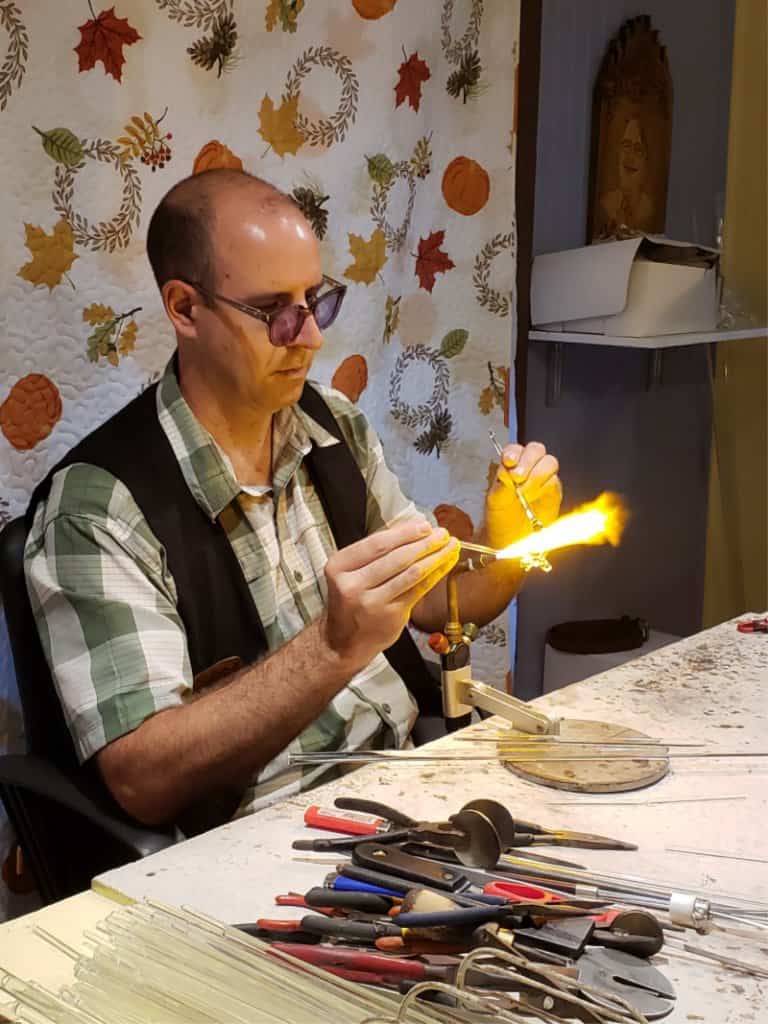 Do not leave this section without trying the cinnamon bread at the Grist Mill.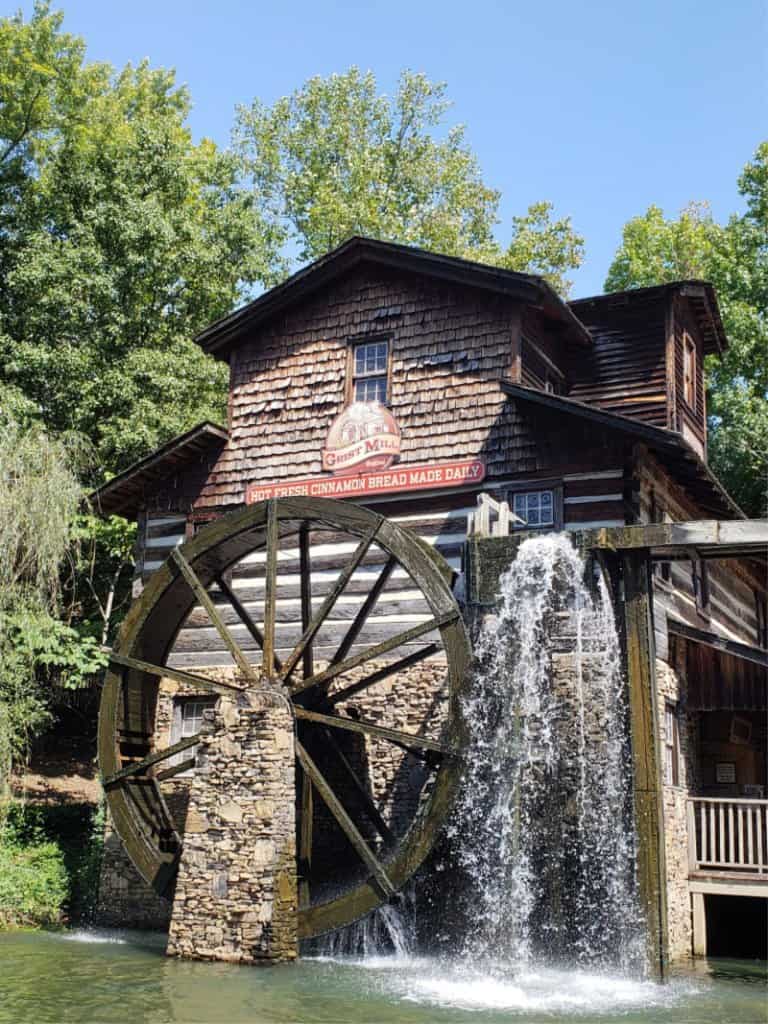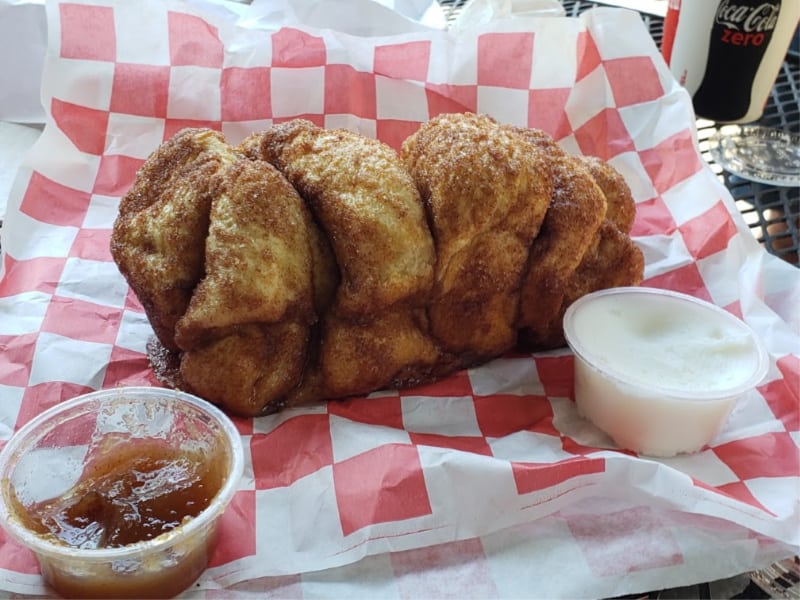 OWEN'S FARM
Owen's Farm is perfect for smaller guests.  It didn't stop our guys from playing on the playground and having a blast!
RIVERTOWN JUNCTION
The kids got soaked on the Smoky Mountain River Rampage while I toured the replica of Dolly's two-room childhood home.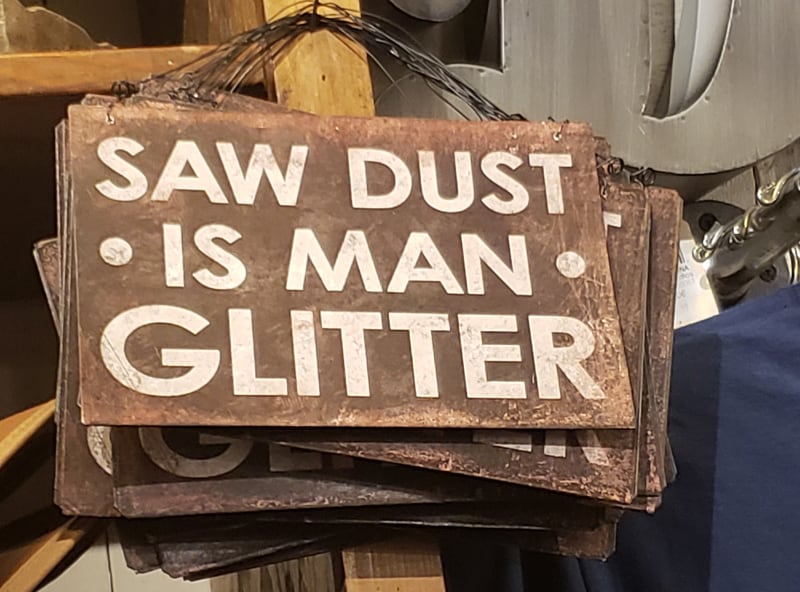 COUNTRY FAIR
Country Fair is another section perfect for the little ones.  Lucky Ducky, Lemon Twist, Piggy Parade, and The Amazing Flying Elephants are some of the super cute rides to choose from.
JUKEBOX JUNCTION
Lightning Rod was closed, which was a bit of a bummer as they were looking forward to riding it, but we stopped for lunch at Red's Drive-In.
We toured Dolly's Home on Wheels (a.k.a. super cool tour bus).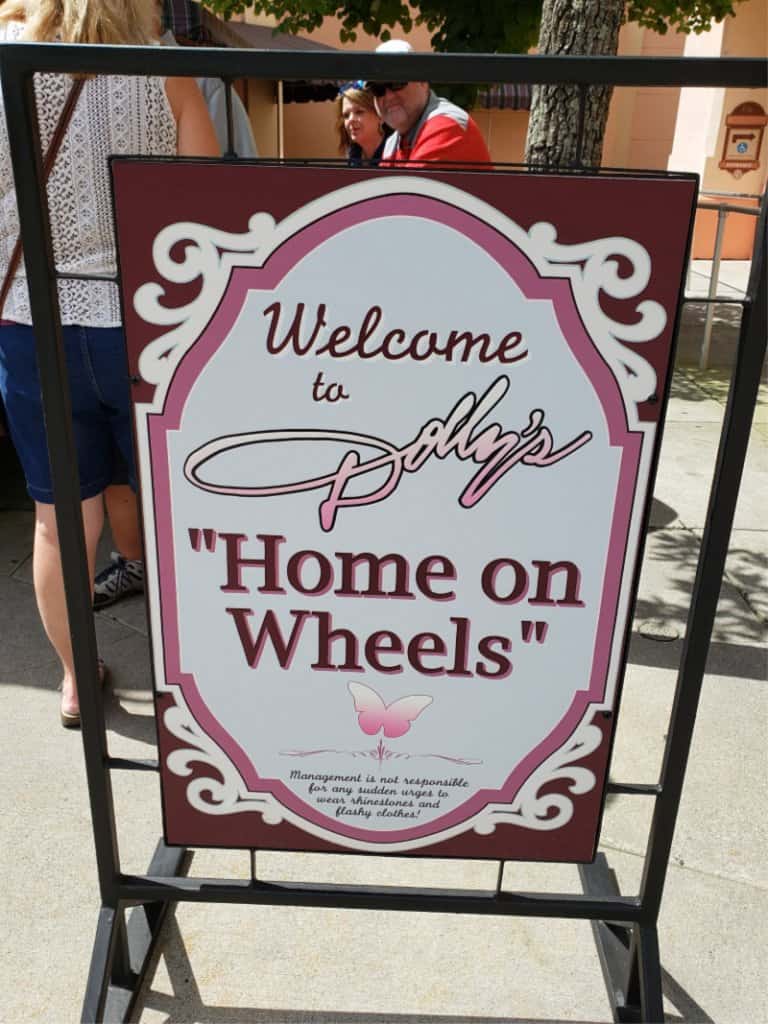 You can't NOT window shop inside Dolly's Closet – a huge retail store with some cool stuff!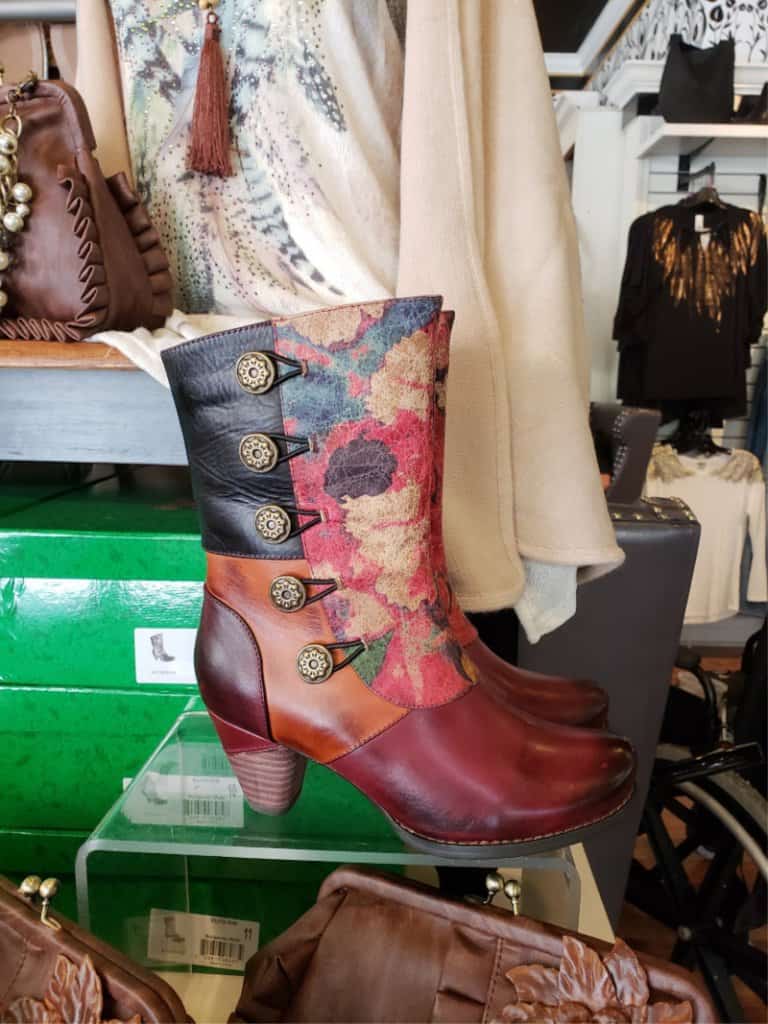 There was SO much to do and see at Dollywood – it took us two days to take our time and enjoy everything.
PRE-VISIT PREP
If you are flying, depending on where you are flying from, you'll land either in Nashville or Knoxville.  We landed in Knoxville and drove about an hour and a half to get to the resort and park.
We purchased our tickets as a package with our stay at the Dollywood DreamMore Resort.  Check out their website for ticket prices, as well as season passes and special offers.
SIDE NOTE: Dollywood Theme Park is enormous; you will want to pack comfortable shoes.
Because we were staying at the resort and opted for the TimeSaver pass, we were able to enter the park an hour before everyone else!
Be sure to check Dollywood hours as they vary, as well as the minimum height requirements for each ride.
I'm sure this post got you excited to visit!  I feel like Dollywood is a hidden gem – both the resort and the park itself!
Are you ready to visit the Dollywood theme park? Don't forget to check my article on what to bring when visiting an amusement park!