Every year I am in awe at what I see and experience at CES. CES, 2019 was no different.
A Bit of CES Background
Each January, companies big and small arrive in Las Vegas for four overflowing days of the latest and greatest when it comes to electronics and technology.
CES, owned and operated by the Consumer Technology Association (CTA), is the largest consumer electronics show in the world.
The show spans across the majority of the Las Vegas Convention Center as well as many hotels along (and off) the Strip. Translation: bring your walking shoes!
Each hall or location of the show houses a different subsection of technology such as:
5G and IoT (Internet of Things)
Advertising, Entertainment, and Content (C-Space)
Automotive
Blockchain
Health and Wellness
Home and Family
Sports
Startups
Robotics and Machine Intelligence
Product Design and Manufacturing
It's essential to do your due diligence before attending the show. Map out the brands and booths you want to visit and get ready to be awed by what's coming up in the world of technology.
C-Space
For the past three years, I have been especially looking forward to C-Space – a subset of CES that is centered around marketing, advertising, and analytics.
The most memorable sessions I attended were those with Bombas co-founder and CEO David Heath, VIACOM CEO Bob Bakish, and Steve Harvey.
Bombas
Bombas is a sock company, but not just any sock company. CEO and co-founder David Heath wanted to create a company that would give back, first and foremost.
He heard a statistic that the most needed clothing item for homeless people are socks. This stat piqued his curiosity – so began his research into the sock industry.
Over six years later, he has successfully created an online store that, for each pair of socks sold, one pair is donated. Fourteen million pairs to date.
Viacom
CEO Bob Bakish communicated some exciting tidbits of motivation – the one below is my favorite.
It's hard to get where you want to go if you don't know where it is.

Bob Bakish
He spoke A LOT about autonomous driving cars being a driving force for the need for more and more content. The entertainment industry will have its hands (happily) full!
Autonomous driving cars are the last non-video space that will now allow for video. A heck of a lot more people are going to be entertained in the vehicle.
Steve Harvey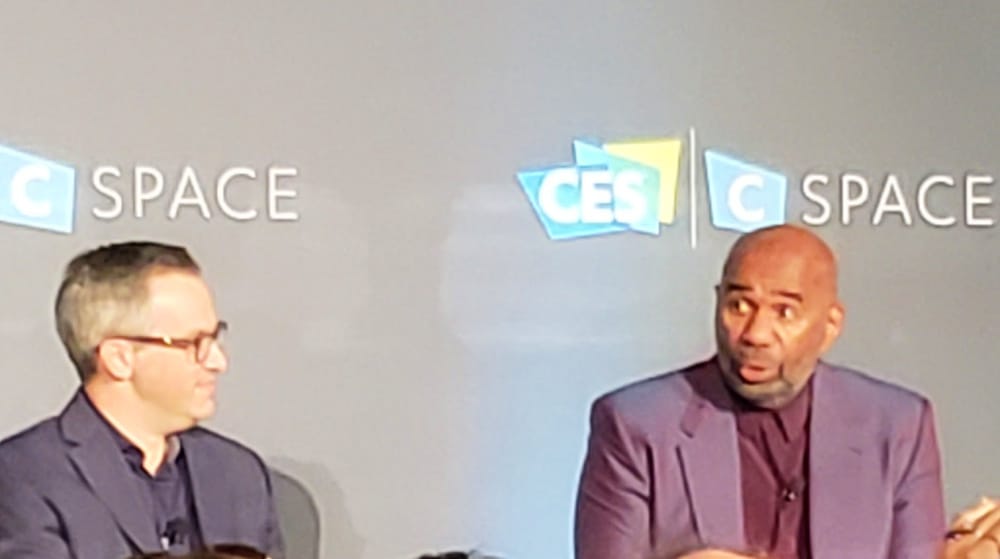 What a funny guy – not that you didn't already know! But, aside from being funny – he has an empire of sorts. Seven shows, apps, a foundation that helping children all over the world…you name it!
He's on the radio every single day, tapes 2 to 3 talk shows a day, and so much more.
Steve explained that he wanted to create a business for his children – something he could hand down to them. Unfortunately, the funny jokes and humor are not handed down, but the other business ventures he has created are!
Work smarter instead of harder.

Steve Harvey
What's in Store
There was SO MUCH to see at CES. Like four days of walking up and down the aisle after aisle soaking it all in. Below are just some of the highlights.
TVs are Breathtaking
Color, clarity, contrast. It may sound like I'm talking about a diamond, but it's all about the clarity and thinness of TVs these days.
Fashion Meets Technology
Imagine a purse that is also your phone or tablet. This handbag houses the first-ever flexible screen. Think multi-purpose at it's best.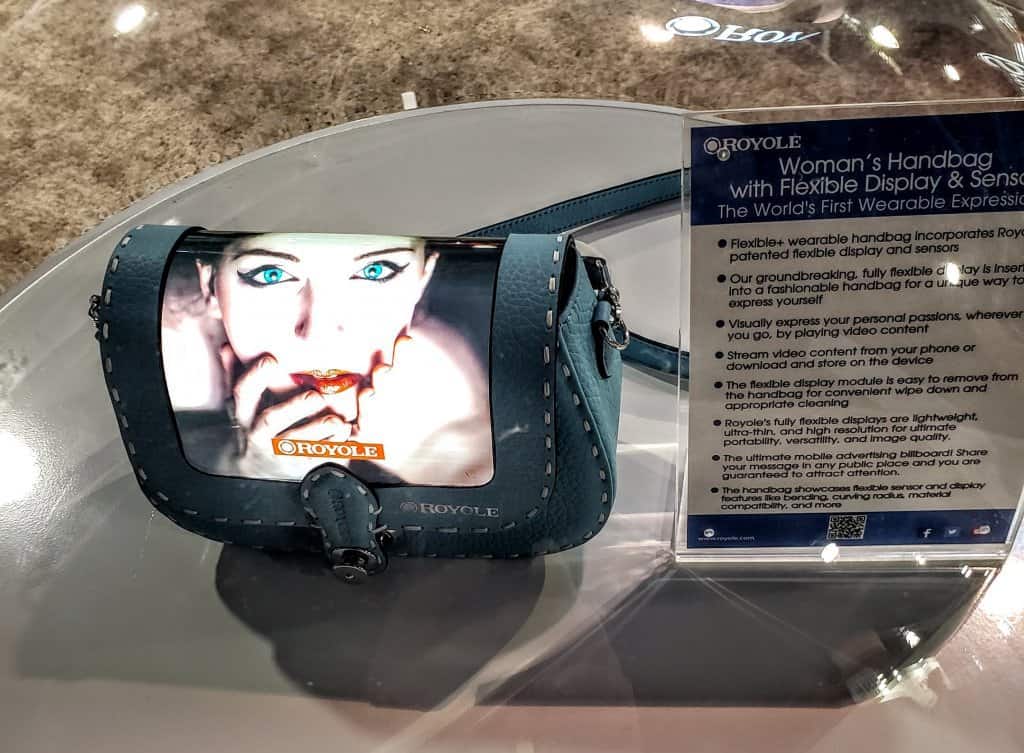 What about a fashion-forward ring that replaces your credit cards, digital car keys, rewards cards, passport information, and SO much more. Did I mention it is only $179?
Automobiles Gone Wild
Cars are even more space-age looking than before. Autonomous driving was the talk of the town – similar to the past few years. The difference between the years of old is the entertainment is bigger and better. The features trump that of 2018 and earlier.
Mercedes has enhanced its in-cabin experience. I'm talking programs to destress you while driving (safely) and aromatherapy options to make your ride that much more enjoyable.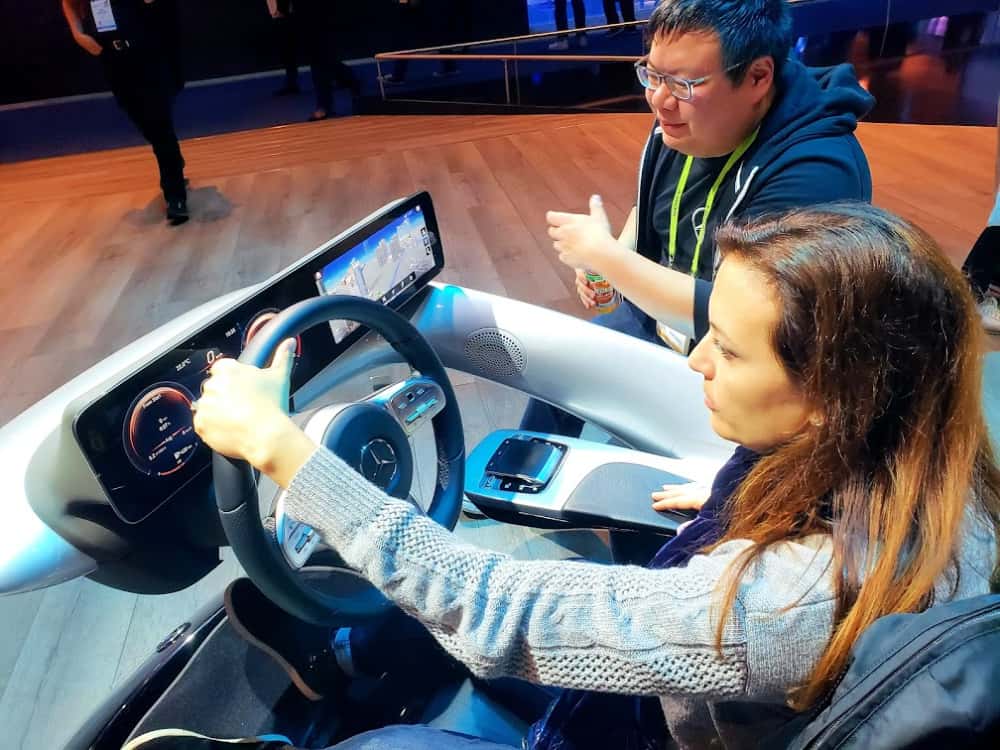 Not only are there cars that operate on their own – how about the drone helicopter by Bell? It is massive.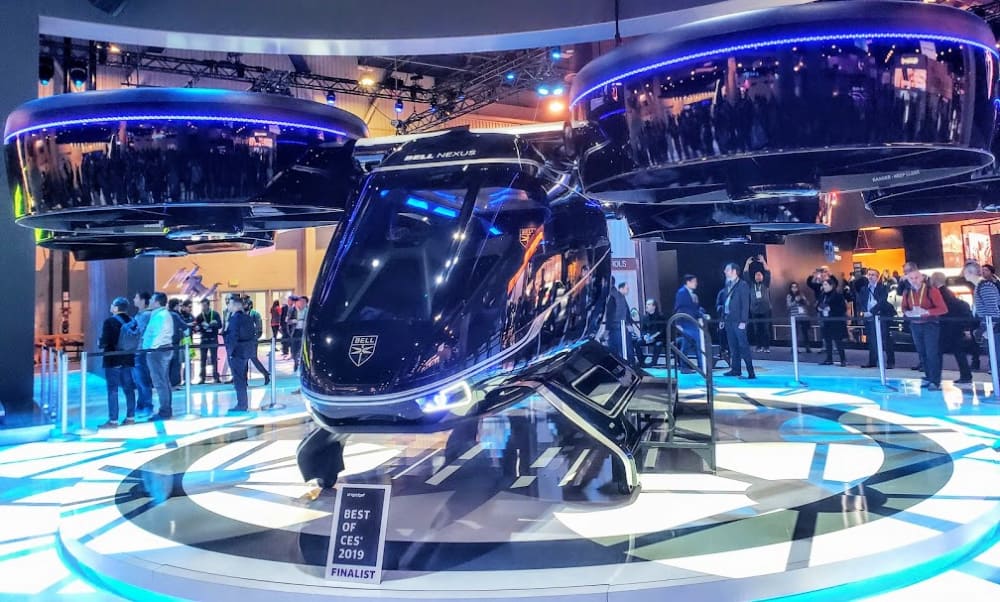 Cosmetics Shopping Takes on a Whole New Feel
SK-II, a Proctor & Gamble cosmetics line, is creating a stress-free way of determining what products are best for your skin type by scanning and then analyzing your face.
Once you are examined, you head over to the sample products lined up on the shelf, tap your bracelet containing the info on display and VOILA! Add the products to your cart – a virtual cart that is – and the products will be shipped to your home!
Laundry Was Never This Much Fun
The folding laundry machine elicited a lot (and I mean a lot) of social media comments while I was at CES.
How about the space-saving combo washer and dryer by Whirlpool? So cool!
Domo Arigato, Mr. Roboto
Robots, robots, and more robots. There is a robot on the market for literally every age group.
House and Garden Exemplified
I don't know about you, but I can't tell you how many times it starts to rain or get super windy, and I realize I didn't close the pool and shade umbrellas outback. So annoying. I've spent a lot of money replacing flown away, distorted, and broken umbrellas.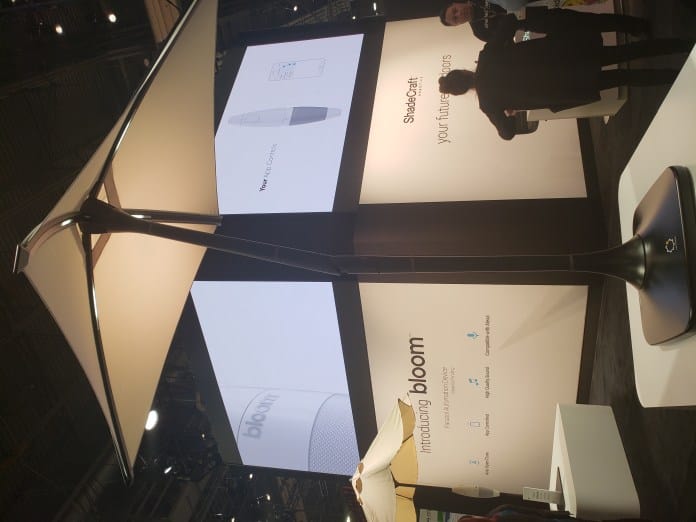 Enter Bloom. There are a few different models at varying price points. I hope to delve deeper into this brand and give you more detail in the future. From the little bit I learned, this is going to be a must-have product.
What's Next?
The sky's the limit when it comes to consumer electronics and technology. The products above are just a smidge of what is available now, shortly, or within the next few years.
Which product do you see using on the daily in your household? Comment below!