Holidays are a great excuse to unleash your inner child and have fun with your children. Whether you love to do arts and crafts, play games, or bake treats, Easter is a great holiday to have fun with. 
There are numerous ways to make Easter fun for the children, which you will discover today. If you are stuck for inspiration, these four ideas will allow you and the kids to have fun at Easter. 
Dress The Part
Special occasions are always a great reason to dress up. Not all children enjoy dressing up, but others love it. All holidays have their unique conforming colors and designs, and for Easter, that is typically pastel shades and bunnies.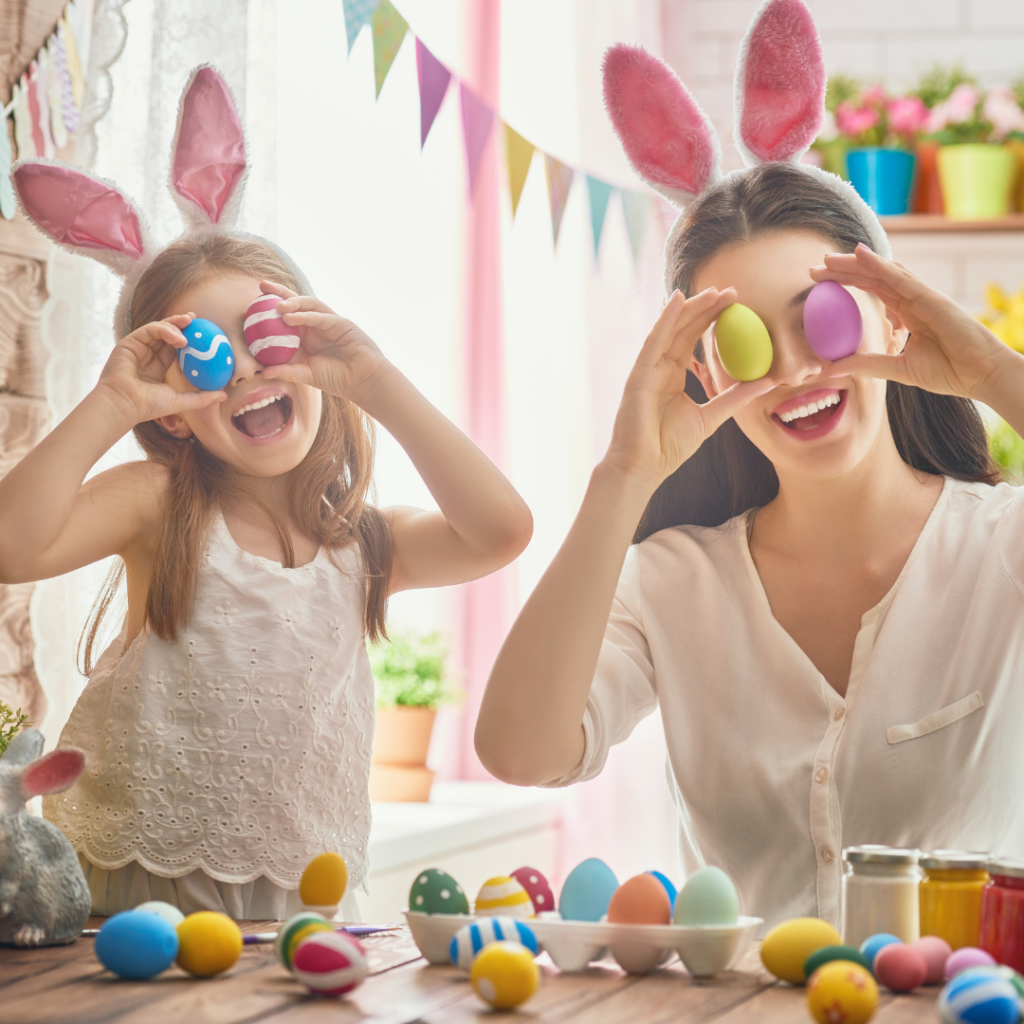 If your children like to dress up in a costume, an Easter bunny is always a cute and fun idea. If they prefer to wear their own clothes, getting them new Easter t-shirts is a simple and effective way to align to the seasonal holiday. Getting your children and yourself dressed up for the holiday is a fun way to make memories and enjoy the day. 
Get Crafty 
DIY projects are a great way to inspire the children and allow them to get creative. All kids love to draw, color, and make things. So, setting your children tasks to make Easter-themed objects is an easy way to make the holiday fun. 
Craft projects could include making Easter cards, woven decorations, decorating eggs, and bunny garlands. You could even get them to make their own costumes. There really is no limit to Easter crafts as there is an abundance of crafts that a child can help with or create all by themselves. Giving them responsibility will ultimately encourage them to be a part of the holiday celebrations. Using sustainable materials for kids DIY is also an easy way to educate them on environmentally-friendly alternatives to plastic decorations. 
Easter Egg Hunt
The traditional Easter egg hunt is a fun way to begin the morning. Whether it is inside or outside, you can set up a hunt for chocolate or decorated eggs. Dotting clues around the house to find the final egg is an effective way to increase the mood and motivation to find the biggest prize. 
You could use the DIY objects the children have made as decoration to set up the Easter egg hunt. Whether your children like chocolate or not, a hunt is always a fun way to get into the Easter holiday spirit.
If you live in a warmer climate I highly recommend filling the eggs with stickers and other non-candy items that won't melt while the kids are running all over looking for the eggs.
Play Games
Fun or educational Easter games are something the entire family can enjoy. There are many to choose from that can be played amongst the family, or solely for the children:
Egg and spoon race

Plant flowers

Read Easter books

Decorate an Easter egg tree

Make Easter treats
Make Easter a fun holiday for you and the kids with these fun activities. To implement them all, you could get crafty before the holidays, then use the decorations to dress the table or games corner. There are so many ways to have fun with the kids at Easter time.