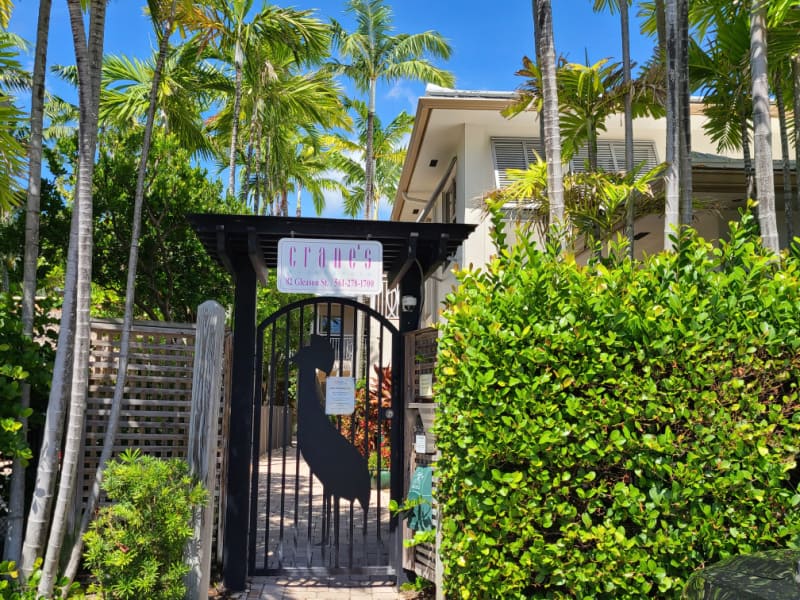 I couldn't have chosen a better place to spend some well-needed quality time with the family than at Crane's Beach House.  I could go on and on about why, but here are my top 5 reasons why you need to stay at Crane's Beach House.
Location, Location, Location
Crane's Beach House Boutique Hotel and Luxury Villas is located in downtown Delray Beach, Florida – a super cute beach town in Palm Beach County.
The hotel itself is located one block south of Atlantic Avenue – the artery of Delray Beach. Within walking distance of the boutique hotel grounds are dozens of highly-rated restaurants and boutiques.  We loved waking up early and walking around, deciding what we were going to do during the day.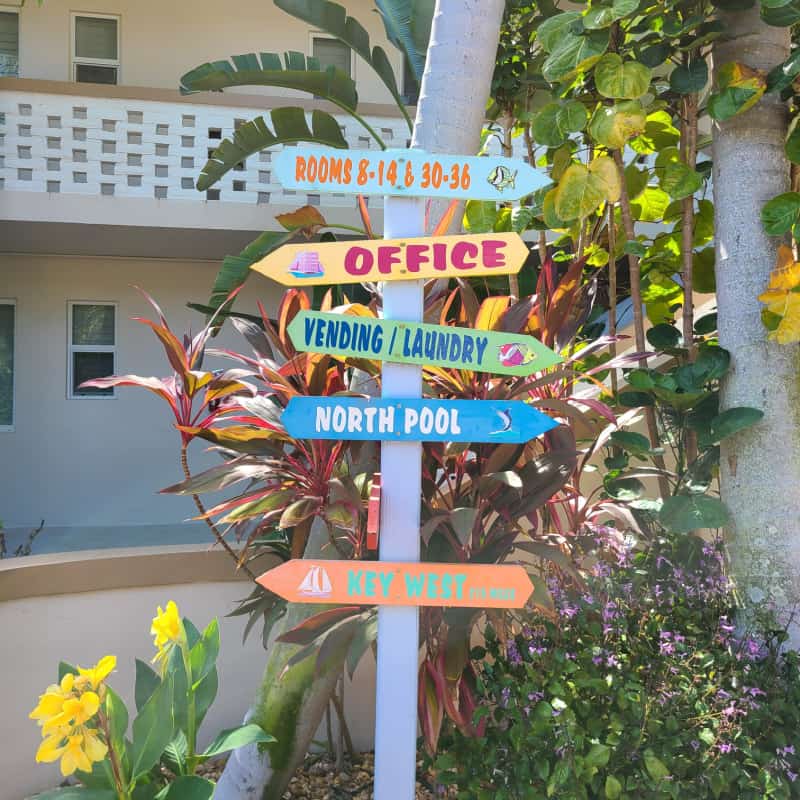 The beach is literally one block east of Crane's.  We took great advantage of the proximity – both during the day, with the utilization of the complimentary use of beach chairs from Crane's, and in the evening to walk off dinner.
Stay Safely
The reason for our stay was for a change of atmosphere.  My boys and husband hadn't left the house in months.  I only went to and from work and the occasional supermarket.   With COVID encompassing our lives, we wanted so badly to go away but were concerned about sanitization, cleanliness, social distancing.
Before arriving on property I received a call from Crane's explaining the new protocols put in place to ensure their guests' and employees' safety.  Upon arrival, I was given a Stay Safely pack complete with two masks, a pair of disposable gloves, and packets of hand sanitizer.
Crane's No Contact policy ensured that socially distancing was adhered to with check-in, remote check-out, six-foot distancing of seating within the courtyard, poolside, and covered seating area.
One thing that my husband noticed which really put him at ease, is that each room has its own air-conditioning system.
Roomy Rooms
We stayed in a deluxe one bedroom and it was ah-mazing.  Having a full kitchen was gold for this family vacation.  Not only were we able to bring our favorite beverages with us and refrigerate them, we were able to heat up the leftovers from the night before.  The kitchen was fully stocked too!  Plates, glasses, silverware, pots…everything you'd need to cook a full meal if you inclined to do so.
My favorite part of the room was actually OUTSIDE the room – our own private patio!  Outfitted with lounge chairs and a dining table, it was the perfect place to read a book, take a nap, or eat a meal!
Amazing Amenities
You have your choice of two pools, one with a tiki bar! At the time this article was published, the tiki hut is temporarily closed.  The outdoor living area is the perfect place to enjoy your takeout or delivered meal.
Intimate, Tropical Vibe
Although only 30 minutes from my home, I felt like I was immediately on vacation far away when I entered the entry gates.  A perfect place for a staycation!  The landscaping gives off a relaxed, tropical feeling – I loved the birds of paradise and other colorful flowers and plants.
Looking For an Extended Stay?
If I had to travel for work or know of someone looking for a spot to hang their hat for a little while, I would highly recommend Crane's.  The kitchens, the proximity to I-95, the feels-like-home vibe seals the deal.
Current Offers
South Florida residents get 25% off their stay through October 15, 2020 with the code SOFLA25.  There is a minimum stay length of 5 days.
The Stay Longer and Safe Summer Sale is still in effect too!  Through October 15, 2020 you can receive up to 20% off your stay, depending number of nights booked.
The 7-Night Getaway is a great way to "own your own beach house" for a week.  Enjoy reduced rates on certain rooms through October 15th.  You can read all offers' terms and conditions on their website.
ADDRESS: 82 Gleason Street, Delray Beach, FL 33483
WEBSITE: http://cranesbeachhouse.com
PHONE: 866-372-7263