I always talk about women's fashion, but what about the man that stands next to you?!  Let's discuss!
Whether you're a man reading this, or a woman trying to make her man more stylish, this is the post for you. There are accessories out there all men should own, whatever his style or personality. I just love to see a man taking care of his appearance, and these accessories make all the difference. Take a look to make sure you have everything you need.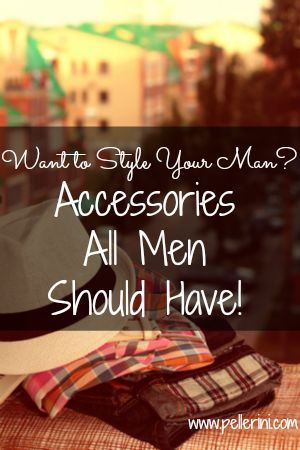 A Good Belt
All men need a good belt. Is it just me, or do way too many men enjoy showing their boxer shorts off lately? A good belt keeps your jeans/trousers up and stops any fashion faux pas from occurring. A good belt will last years and years, and will be so versatile that it can be worn with anything in his wardrobe.
A Stylish Hat
He doesn't need to walk around in a trilby hat to be stylish, although he can if that's his thing. There are so many hats men can wear and look great, even the beanie or bobble hat. As the weather is getting colder, try a beanie hat on for size and see how he feels about it.
A Watch
All men should own a good watch. Aside from making sure they are on time for events, they add a nice touch to their outfit. Shinola has a range of watches with lots of features, so there are no excuses for lateness anymore.
A Reliable Wallet
A reliable wallet won't fall to bit and look ugly with age, it'll just get better.  A good wallet can be kept for years and it'll never go out of style. It'll look great with everything he wears too. Buying something inexpensive might save money in the long run, but he'll need to buy a new wallet sooner rather than later. He'll also put all of cash, valuable pictures and cards at risk!
A Versatile Tie
A versatile tie should be able to be worn at work, in court (jury service, obviously), a wedding, and any other occasion he may need to look formal for. He can own more than one tie, but a versatile tie eliminates the need to invest in more than one at all. Go for a neutral color with a subtle pattern for the best results.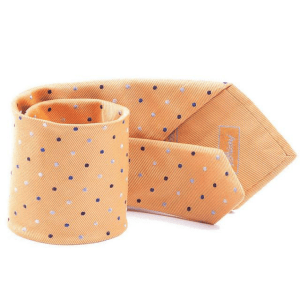 image credit
Statement Socks
My dad's all time favorite!  Statement socks might not get noticed a lot of the time. I mean, nobody walks around making a note of the socks he has on, do they? However, the smaller details can make a big difference in lots of cases. If he makes a statement with his socks just like my dad, he can reveal a little about his personality.
If he own these accessories, he'll look stylish whatever he chooses to wear. Remember to stay true to his own personal style, and never wear anything he would feel uncomfortable in. Don't overcomplicate his outfits in an attempt to be fashionable either. Keep things simple for stress free style!
What are your favorite accessories for your man?