I am a huge fan of Nordstrom – especially when they have their Anniversary sale!  This year the entire family took advantage of the sale – I was able to get the boys nice chino shorts as their new school requires uniforms.  My husband did well – I really think he is more of a shopper than I am, but he denies it.
One of the most comfortable purchases that I made was a GREAT pair of black heels.  I lost my last pair (later to find them in the shoe bin- Go figure) and was in search of a replacement pair – I wore my old pair a lot to work and they were sorely missed.
I purchased the Enzo Angiolini 'Atina' pump – who doesn't like a peep-toe?  They are on sale for $66.90 ($99.95 after the sale ends).
How could I go wrong?  If they didn't fit well, I'd just return them and find a different pair (or find the old pair, which I did).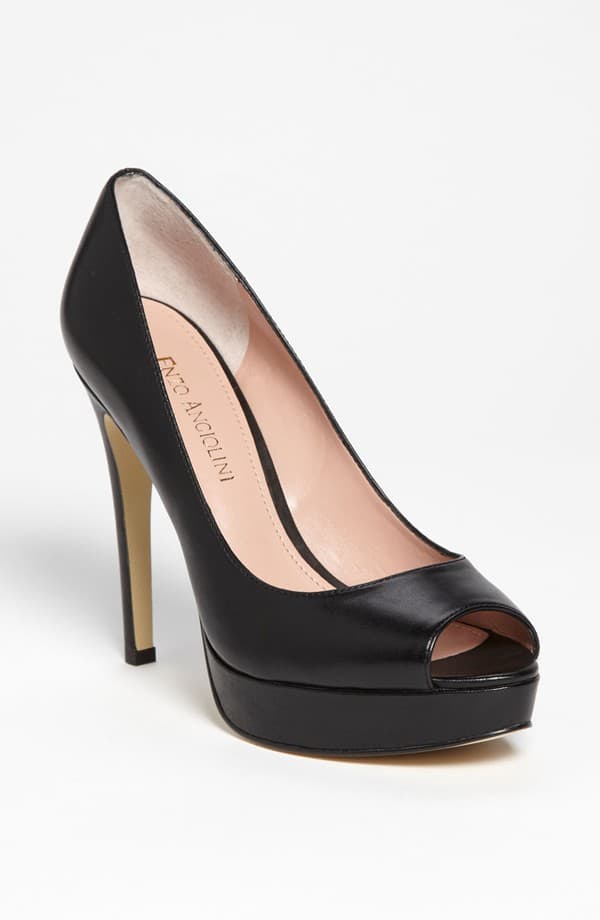 Nordstrom – Enzo Angiolini 'Atina'
I wore them to work on Tuesday ALL DAY.  My feet didn't hurt AT ALL…no rubbing, the toes weren't squished; I may even go as far as saying they were almost as comfy as my sneakers, but so much prettier.  I am in love – and buying the nude pair post haste.