(I was given complimentary meal kits in exchange for an honest review.  All opinions are 100% my own!)
I am always on the hunt for lunch and dinner ideas that encompass the following requirements:
Healthy
Delicious
Gluten-Free
For some reason, I hit road blocks every now and then.  When a package reads "gluten-free", people usually assimilate it with a bland taste, terrible taste, or even no taste.  Since I've been gluten-free for over 2 years now, I have had my share of those experiences.  It has taken my husband and I countless trips to the grocery stores to find the best tasting gluten-free pasta, cereals, bread, even soy sauce.
The protein portion of our meals are pretty easy to configure – chicken, beef, seafood or tofu – but I still stumble on side dishes or "all encompassing meals".  I used to love those during my pre gluten-free years.  The one-pot wonders.
While I was at BlogHer this past July, I came across the brand, Modern Table.  They were handing out samples of their meal kits, and before accepting one I heard one of the ladies say that all but one of their 6 meal kits are gluten-free.  Could this be?!?!  So excited, I sampled their homestyle macaroni and cheese – YAY!  I finally found a gluten-free mac and cheese that tasted good!  Did I also mention that it is non-GMO, vegetarian, and contains 24g of protein and 5g of fiber?!
I jotted down that I definitely needed to speak to them once I got home and decompressed from all of the BlogHer craziness.
Here are some fun facts about Modern Table and the team that created it all:
They are all about family.  Their families are the inspiration and motivation for what they do.
They know a lot about beans and how great they are for us!
Target sells Modern Table (YAY! My favorite store!)
They are moms looking for what's best for their families.  They are women and men that know what it takes to create a healthy and delicious product.
Step 1
First I put a medium sauce pan with water on the stove to boil.  Once the water comes to a boil, add the pasta and vegetables.Cook for 8 – 9 minutes.
Step 2
While the pasta is cooking, combine the water and olive oil with the mix.
Step 3
Once the pasta is done, strain it and toss with the sauce you just made.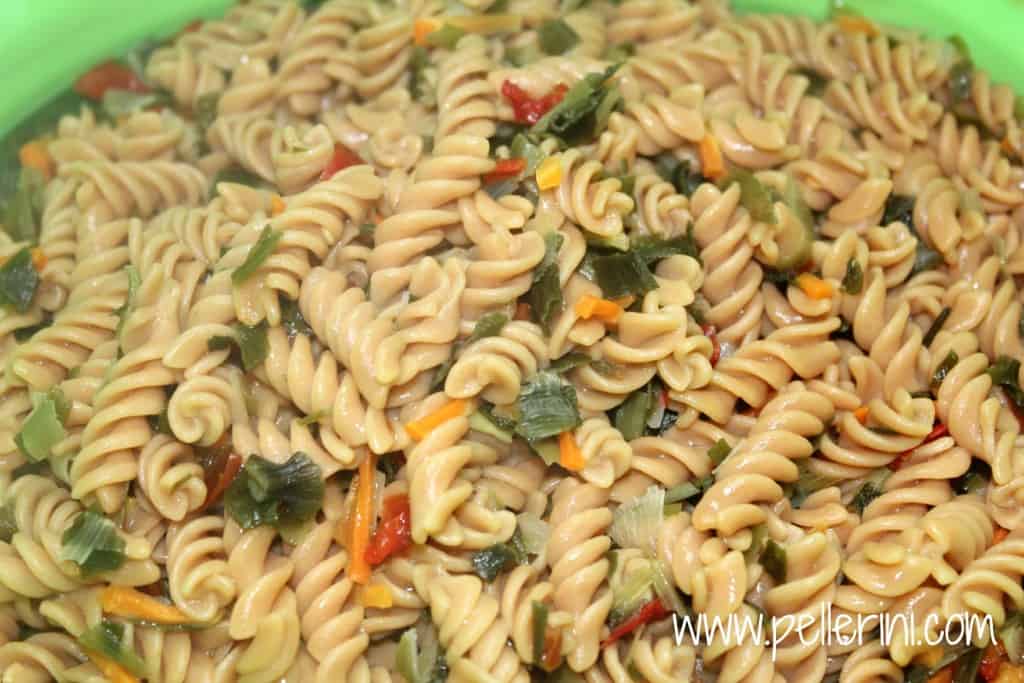 Step 4
You can add the seasoning packet if you'd like for a punch of flavor.
It was delicious as is, but you can also add grilled chicken, shrimp, beef, pork or tofu.
I can't wait to try the other gluten-free options:
Italian
Pesto
Southwest
Homestyle Macaroni & Cheese (I've tried this one but can't wait to serve it to my family