Do you love spending time outdoors? If so, you're going to want to create an outdoor entertainment area at home. This space can be used for various activities, including dining, relaxing, and entertaining friends and family. This blog post will discuss some tips for building the perfect outdoor entertainment area. Keep reading to learn more!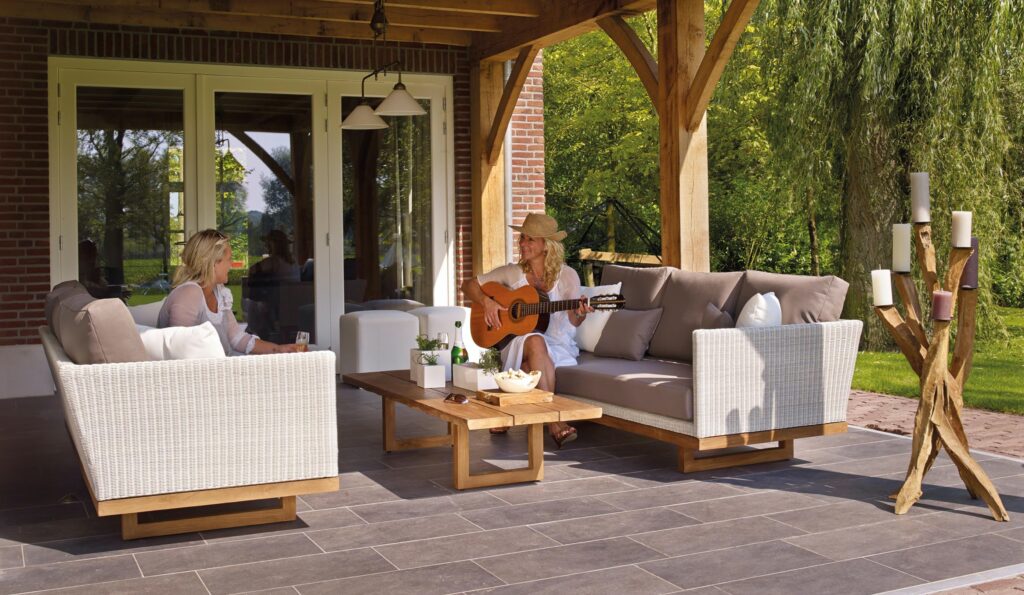 1) Start with a plan
Before you start building your outdoor entertainment area, it's crucial to have a plan. This will help you determine the size and layout of the space. It's also a good idea to consider the type of activities you want to use the space for. This will help you choose the right furniture and accessories. If you need some inspiration, there are plenty of resources available online. You can also check out magazines or home decor stores for ideas. Once you have an idea of what you want, it's time to plan the details. Draw up a sketch or use design software to create a blueprint of your space. This will help you visualize the finished product and make sure everything fits the way you want it to.
2) Consider getting an Awning
If you're going to be spending time outdoors, it's essential to have shading. This will protect you from the sun and cool you on hot days. One option is to install an awning for patio. Awnings come in various sizes and styles, so you can find one that fits your needs. If you have a deck or patio, retractable options are also available. These can be pulled out when you need them and stored away when you don't. Another option is to use umbrellas or shade sails. These can provide portable shading that can be moved as needed.
3) Choose the right furniture
Once you have your plan and shading in place, it's time to start thinking about furniture. If you're going to be using the space for dining, you'll need a table and chairs. If you want to create a lounge area, consider adding a sofa or chaise lounge. You can also add accent tables, ottomans, and rugs to create a cozy feel. When choosing furniture, it's important to consider comfort and durability. Outdoor furniture is exposed to the elements, so it needs to be able to withstand sun, rain, and wind. Look for pieces made from materials like teak, wicker, or aluminum. These materials are durable and easy to care for.
4) Add some accessories
Once you have the basics in place, it's time to start accessorizing. This is where you can make your space your own. Start by adding some pillows and throws for a pop of color. Then, add wall decor or hanging plants to create a more inviting atmosphere. Outdoor lighting is also essential for both function and style. String lights are a popular option because they can be used in various ways. You can use them to light up your dining area, accentuate architectural features, or create a festive atmosphere.
These are just a few tips for building the perfect outdoor entertainment area. With some planning and some careful consideration, you can create a space that you and your family will love. So what are you waiting for? Get started on your project today!