Welcome to TMML's legit Father's Day gift guide.  No more ties or coffee mugs.  Let's get real…dads will always love whatever they receive, but it's time to get him practical, usable, and wantable gifts.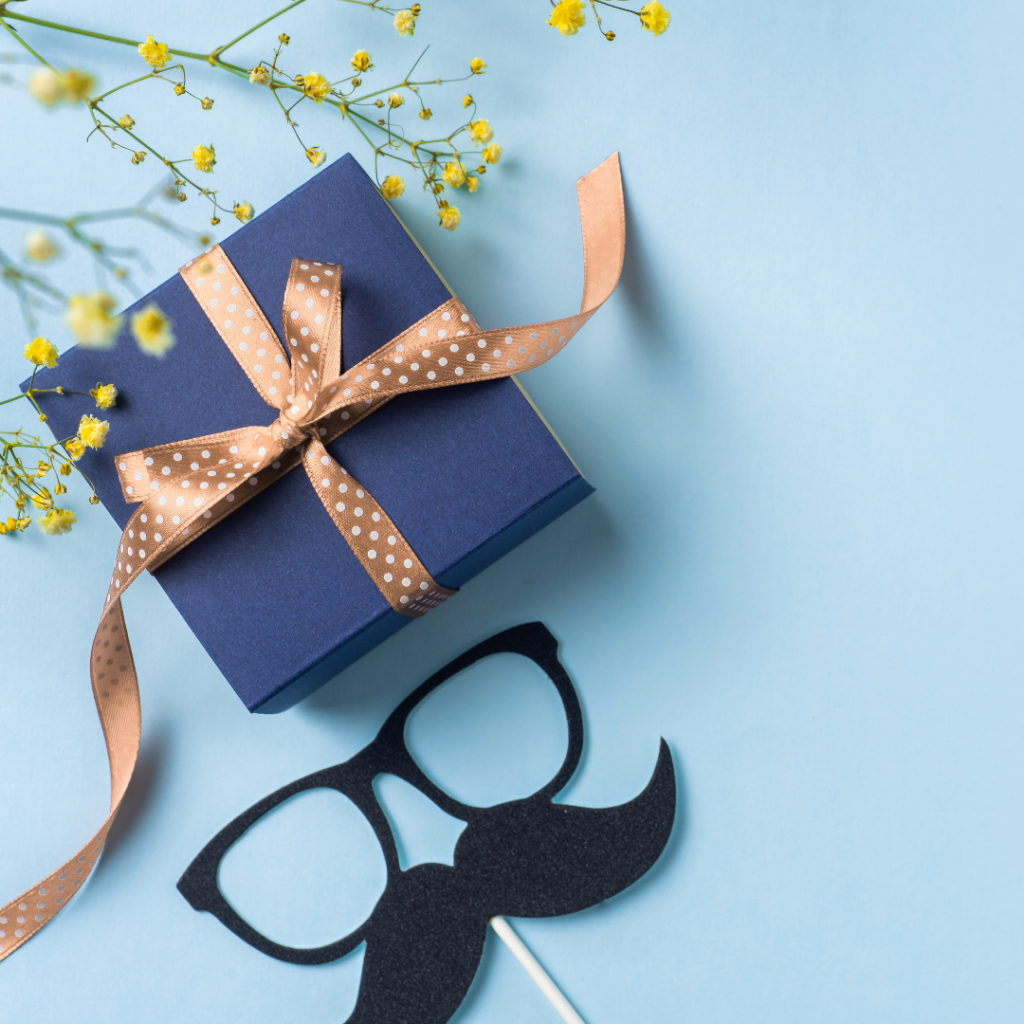 MANSCAPED
Men like to take care of themselves just like us women. I remember when I first started dating my husband and found him using my Aveda mud mask. At first, I was a little taken back, then appreciative that he wanted to take the time to take care of his skin (although I had to hide it at times because he used it A LOT).
I love the term manscaping, a melding of man and landscaping.
Manscaping is defined as:
the removal or trimming of hair on a man's body for cosmetic effect.
Manscaped has perfected a line of products that make the act of manscaping that much easier!
The Lawn Mower 4.0 is a 4th generation trimmer that a cutting-edge ceramic blade to reduce grooming accidents. (You don't want accidents down there.). I love that it has a 4000k LED spotlight to aid in a more precise shave. The premium Lithium-Ion battery holds a steep 90-minute charge.
Its upgraded smooth adjustable guards in sizes 1 through 4 deliver a more customizable trimming experience. Used to grooming in the shower? No problem! The Lawn Mower is waterproof!
Their Ultra Smooth Package is a specialized groin shaving kit that helps your man buff, protect, and smooth their most sensitive areas. Included in the package are the Crop Shaver, Crop Exfoliator, and Crop Gel. It's easy as 1-2-3 to use!
Step 1 – Crop Exfoliator – Infused with ingredients that can soothe, clear, and keep the skin on and around the groin feeling refreshed, the crop exfoliator can help reduce the risk of ingrown hairs in those delicate places.
Step 2 – Crop Gel – A unique clear shaving gel just for the groin. With four essential oils, it's like a spa treatment every time he shaves.
Step 3 – The Crop Shaver™ – was designed for shaving the groin area with confidence. Three precision blades include extra-wide lubricating strips and a pivoting head for the ultimate groin grooming experience.
I appreciate that all three of these are vegan, cruelty-free, and sulfate-free products!
Know what's even cooler? Get 20% off any product purchase with this LINK!
RELAXULTIMA NECK MASSAGER
Sitting in front of a computer all day can wreak havoc on our back, posture, and neck. I also have a tendency of sleeping crooked (especially when Stella is sleeping on the bed. G-d forbid I sleep in a normal, comfortable position and possibly wake the princess.).
The other morning I woke up with the worst stiff neck, pain escalating down behind my scapula. I had to turn my whole body to the right because if I only tried to turn my neck, I would end up in excruciating pain.
That evening, the Relaxultima neck massager arrived in the mail. Someone is most definitely looking over me (Thank you!).
It's super easy to use. I charged it for a bit, as I couldn't wait to relieve my aching neck. All you have to do is lightly dampen your neck, turn the massager on (button on the side of the device), and work your way to the optimal strength.
Here's what you need to know (aside from the fact that the Dad that receives this as a gift may love you unconditionally moving forward):
TENS Technology – Gentle electric impulses go deep below the skin. It supports muscle pain reduction, deep relaxation, and stress relief.

107°F heat function – The heat improves blood circulation and is as comfortable as a warm towel.

3 Modes + 15 Intensity Levels – Choose between Acupuncture, Tapping, and Massage therapy.

M1 Acupuncture mode – Effective for a neck injury

M2 Tapping mode – Works well with chronic cervical strain

M3 Massage mode – For everyday neck soreness, stiffness and pain.


Light, portable, and cordless – It weighs only 5.06 oz. Its small rechargeable battery lasts 1 month on a single charge.

Ergonomic design – Flexible U-shaped design plus soft silicone pads fit large or small neck size.

Fast delivery – 2-5 day delivery from the fulfillment center

PERSONALIZED COMIC BOOK
What kid doesn't think of his dad as a superhero? (What dad wouldn't want to see himself glorified in print?!). Uncommon Goods is my go-to website for some of the coolest, original gifts out there. When I saw this personalized comic book, I had to order one!
He lifts doughnut trucks in danger with his super strength, and takes on evil stuffed animals with a wham! and a pow! He's Mega Dad. This custom hard-cover comic book incorporates your kid's name and the Mega Dad of your choice (pick from three skin tones) into a story of heroic adventures both big and small. A fun addition to reading time, it makes a dynamite gift from child to parent, or for a new dad.
FOR THE GRILLER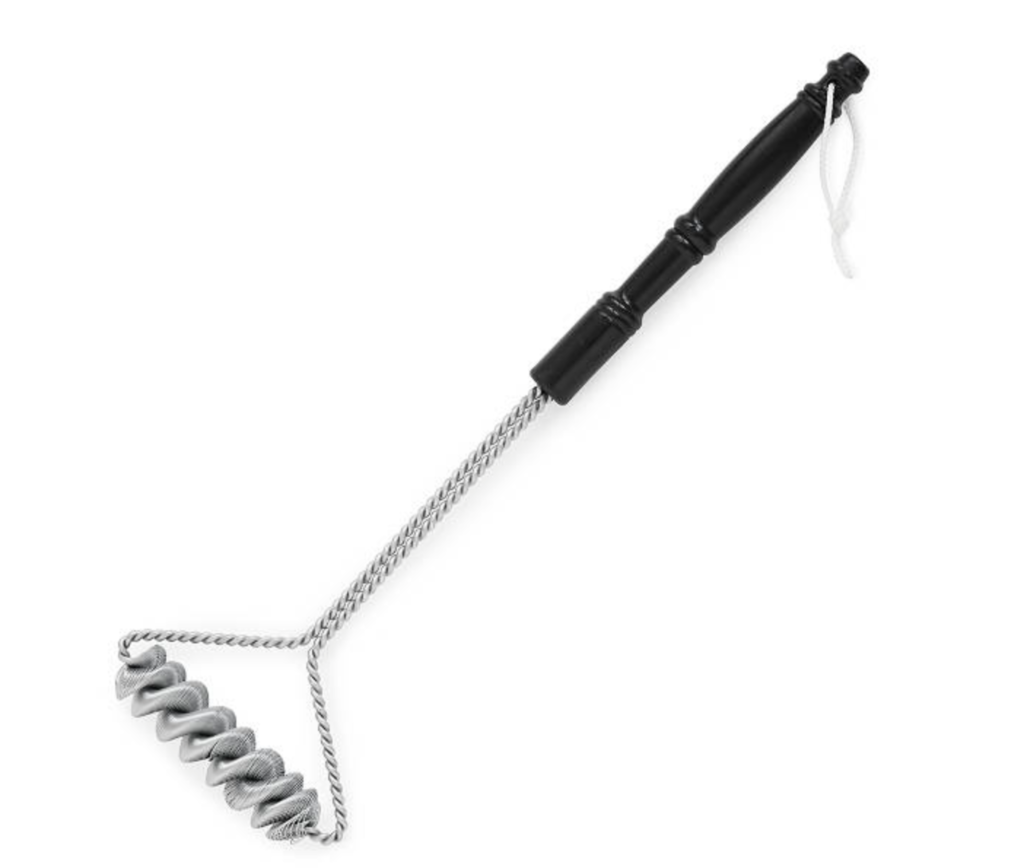 If the dads on your list are grillers, then I highly recommend this bristle free grill brush. I know it is not as exciting-sounding as some of the options above, but it is going to be well-received.
It features two continuous springs to get the grease and food particles off the grill grates, but has no rough edges to cut you, or dangerous metal bristles that could fall out and get into your food. The self-contained springs conform to any grill's contours to tackle tenacious, burnt-on food, and will last longer than traditional brushes.
I've heard too many stories about grill brush pieces being found in the food, or all over the grill. No Bueno. It's only $17 – I'd totally pair this with his favorite marinades or a selection of sauces, maybe some grilling tools?
What are some other fun gift ideas I should add to this Father's Day Gift Guide?