It's still winter but I feel the need to begin building my spring wardrobe.  I've been diligently going through my closet, shuffling through each and every piece hanging and folded, trying to honestly determine what is really "needed" and what is "fluff".  The hardest part is determining the definition of "needed", and I feel that may constitute a whole other blog post.
One great thing about clothing subscription boxes is that they arrive at my doorstep ready for me to open and explore.  I try on the enclosed pieces, mixing and matching them with current clothing in my closet.  When reviewing each piece, I have to ask myself:
Is it a keeper?
Do I love it because it is new or because it will complement what I have?
Is it similar to something you currently have?  (This is my downfall because I LOVE black and white basics, so I don't think I could ever have enough black or white t-shirts, tank tops, tunics, sweaters…isn't it funny that I know this yet I keep collecting?!
Is the style of the piece of clothing a current trend or classic?  I'm more likely to keep something if it is classic.  If it is trendy but well-priced, I may keep it as well.
Want to check out my latest Wantable Style Edit box?  You tell me if the pieces are closet-worthy!
BB Dakota Arianna Jacket in Toffee: This drape jacket was the first thing that caught my eye when I opened my edit.  I love the color – muted, but could totally match just about anything.  I envision it with a simple white tank top or t-shirt and a pair of jeans – blue denim or black – making it add a little edge to an everyday outfit.  This jacket is perfect when going somewhere that is a bit chilly – where I live that would be a restaurant, mall, or movies OR one of the few coveted nights that it's brisk outside.
Jack Morris Shirt in Toffee: The first thing that caught my eye was the mixed media – I love when shirts have two different fabrics, designs, etc.  The second thing I liked was the split back.  The third – the longer-than-my-arm sleeves.  They weren't too long – just the perfect length.  A great, lightweight shirt!
KLD Signature French Terry Dolman in Wine: I received this shirt in another box – in black – and LOVE it.  I love it partly because it is black (my favorite color) BUT also because it fits so nicely.  It is roomy, but not too roomy, and tapers towards the legs, but not tight.  Also, the color's name is "wine" – my fave beverage!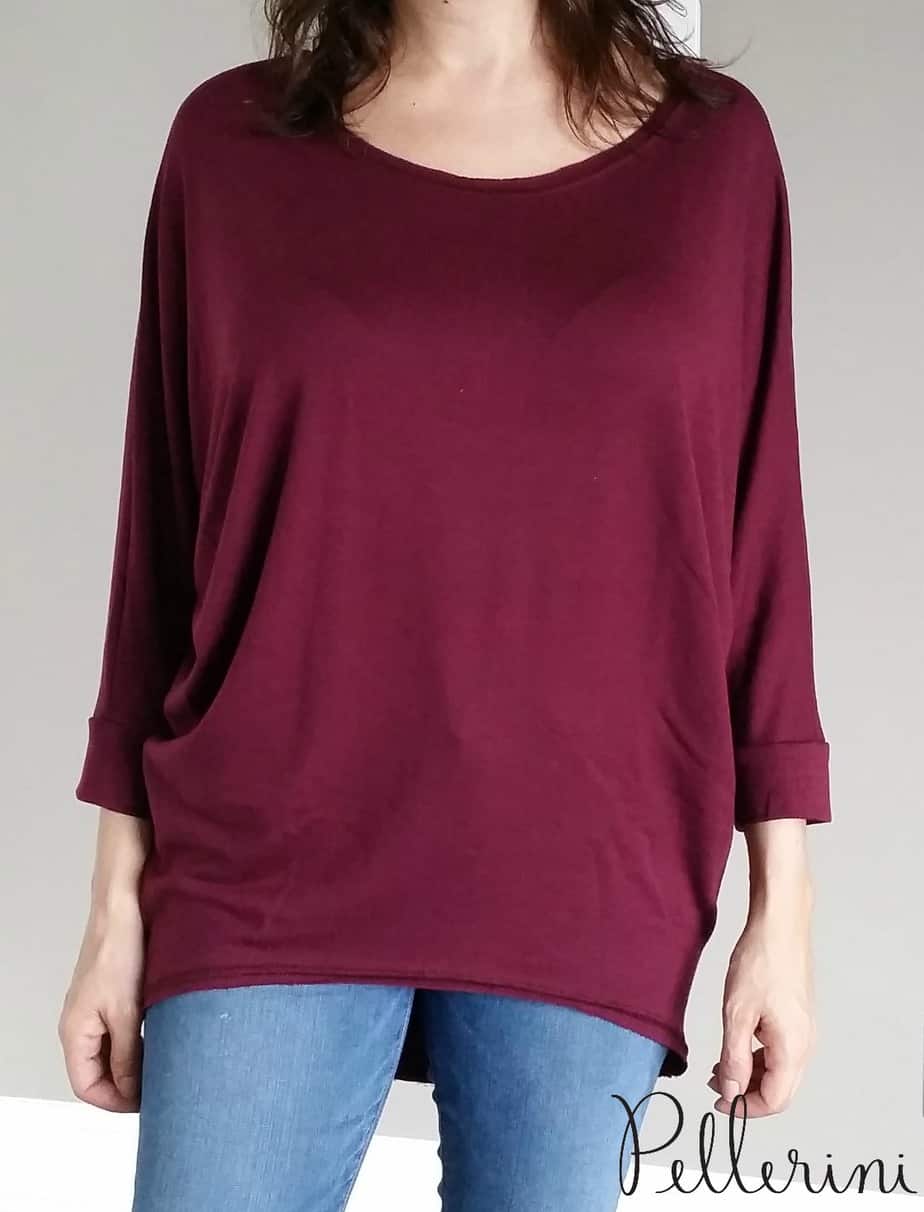 Kut From the Kloth Tabitha Plaid Shirt: I've grown to love plaid over the past two seasons but was a bit hesitant to keep yet another plaid shirt BUT there was something different about this one.  I like the blue/pink combo and that it was a bit lighter in weight than the other two I have.  I think this shirt would look super cute with white pants – a perfect spring outfit!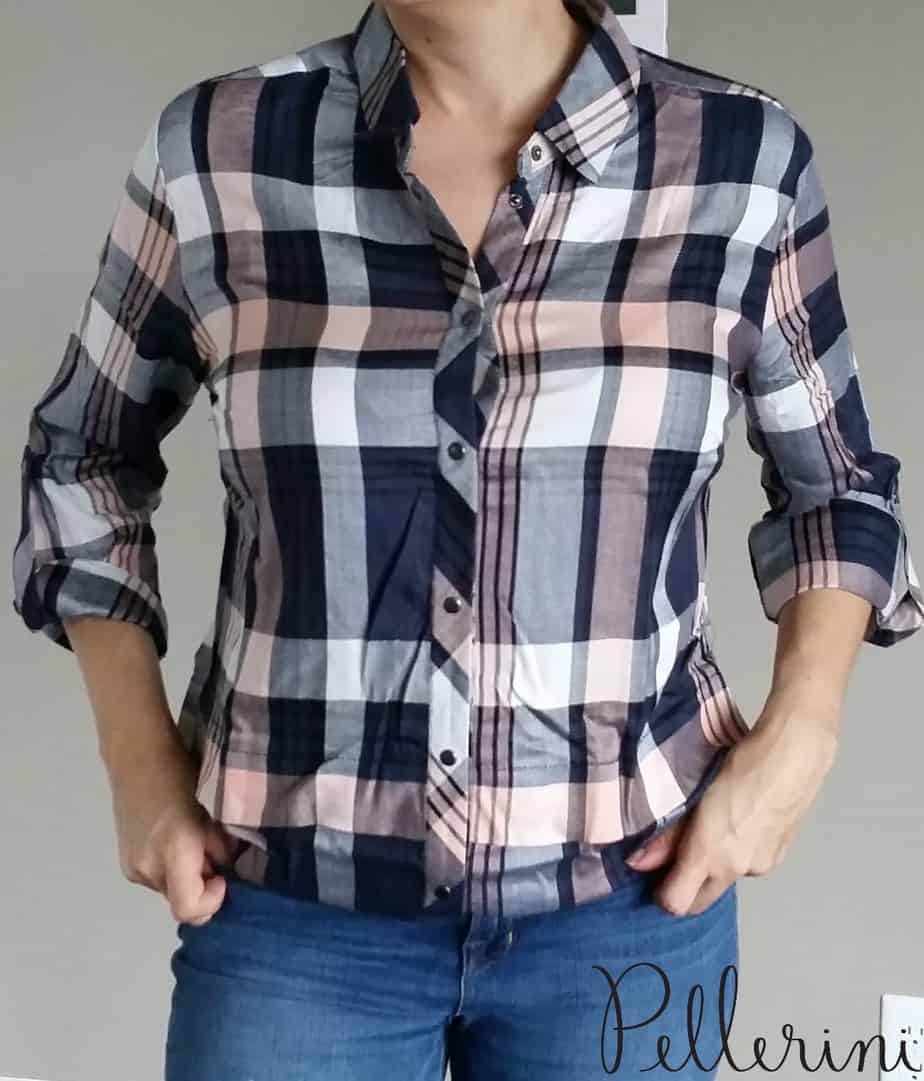 DEX Zip Detail Legging: I have my share of black leggings but these are different.  They are a bit "dressier" but not like the "going out to dinner" dressier.  I really like the zipper and panel detailing.  The photo I took doesn't show the detail (hence no photo).
Interested in trying Wantable out?  When can you say that you have a personal stylist that knows your taste, what you need, and your price points AND delivers it to your doorstep?  There is a $20 styling fee, but you can subtract it from what you keep!
Check out my past Edits here:
Style Edit #1 // Style Edit #2 // Style Edit #3
Which pieces would you recommend I keep?