If there is a subscription box, especially one with clothing, you know I have to try it out – at least once!  Enter – Wantable Style.  Wantable has been offering subscription boxes for makeup, accessories, intimates, and fitness for a bit, with the Style box debuting a little while ago.
I am a fan of both Stitch Fix and DAILYLOOK Elite, so I had high expectations for my first Wantable Style box.  Here's what was inside. (NOTE: I usually take pictures of the clothing on, so you can get a better idea of the sizing, etc.  Apparently the pictures I took, aside from one, came out TERRIBLE.)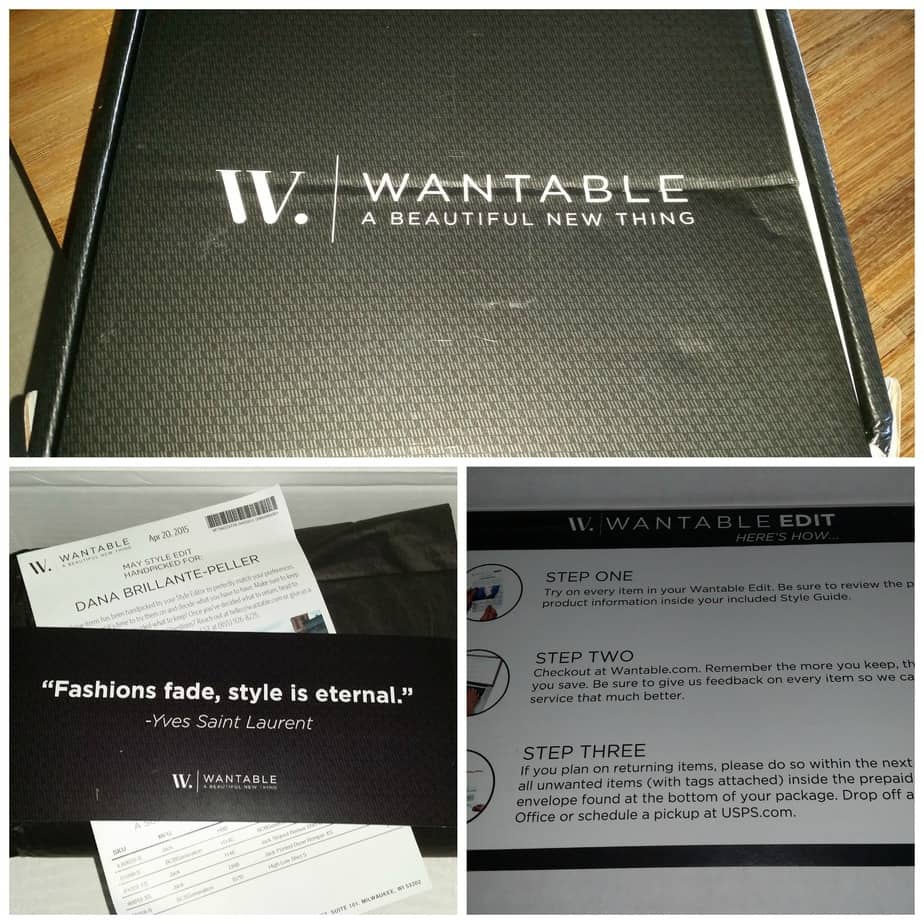 JACK PRINTED DUNE ROMPER: I am about rompers.  They yell comfort and are so cute.  This one was no exception.  I really liked the print BUT the color didn't do much for me.
JACK STRIPED REMUS SHIRT DRESS:
This shirt dress is super cute and comfortable.  It's not too short and doesn't cling.  I'd pair this with a pair of red or another bring colored flat or sandal and coordinating handbag.
BCBGENERATION HIGH LOW SHIRT:
I would recommend a shirt like this as a staple for any wardrobe.  It is comfortable, first and foremost, and cane be worn with dress pants or a pencil skirt OR casually with skinny jeans.
BCBGENERATION ELBOW SLEEVE OPEN BACK TOP:
Now, this shirt was the epitome of comfort BUT also was very unflattering.  I feel it was too flowy and big. I also wasn't a fan of the stitch lines going down the front.
JACK OPEN BACK TOP: I loved the color and the detail in the back.  Do I need another tank though?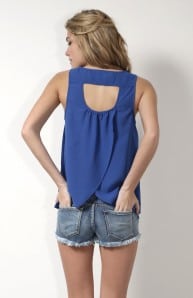 I thought it would be helpful to make a little comparison chart should you have an interest in this type of subscription box.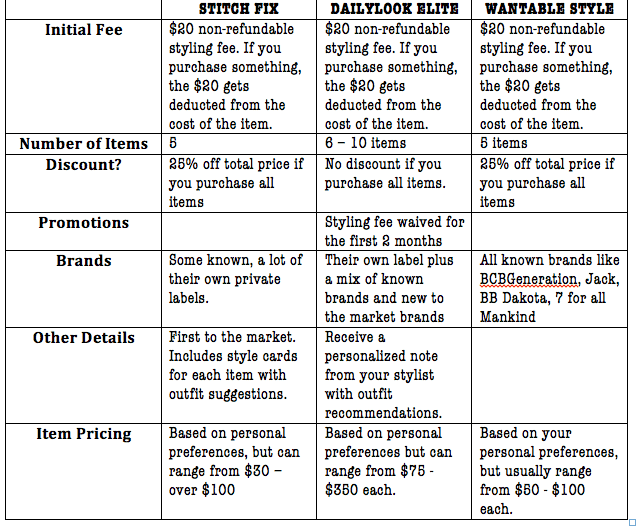 To learn more about Stitch Fix, go to www.stitchfix.com
For more information on DAILY LOOK Elite, go to www.dailylook.com
Want to try out Wantable Style? Go to: www.wantable.com
Each of the sites have you complete a survey so that their stylists can get to know you better and pick more personalized items.  I don't think that you can judge the subscription boxes on the first box you receive.  I feel that the stylists get to know your style better as you give feedback from each of the boxes.  Yes, this is a PLUS for them because they get the stylist fee each time, but if this is a way of shopping that you enjoy, it's worth a few trials.  
Have you tried any of these subscription services?  What are your thoughts on them?