The Facts
Did you know that over 16 million children in the United States alone were living in poverty in 2011?  I read that statistic and my jaw dropped.  Over 16 million.  It broke my heart.  Now think about the other countries that are not as developed as our country is – I can't even imagine what the numbers are there.
Did you know that children around the world are suffering, and in some cases dying, from not having proper footwear?  A leading cause of disease is from parasites, some of which are found in the soil and can enter through feet.  Also, foot trauma and hookworm prevail – all three super important reasons why the founders of Shuzz took action.
How it All Began
After the earthquake hit Haiti in 2011, Rita Lombardo along with a friend decided they wanted to do something to help the Haitian people.  They booked a flight and brought with them 300 pairs of shoes – delivering them to an orphanage.  Once returning stateside, they realized the dire need for something that some of us may take for granted – shoes.  Arming these children with a pair of shoes can help to ensure that they will hopefully prevent diseases and allow them to life their lives a little better.
I love all that Shuzz has done already – partnering with organizations to provide shoes and medical care to children here in the United States, as well as Guyana, Haiti, the Dominican Republic, Guatemala, Jamaica, Nepal and Africa.  Shuzz fuels many programs including:
ART | FASHION
This is the 6th year for the Annual SHUZZ | ART | FASHION show, the largest fashion show event in SE Florida that, via the support of local businesses and corporations, sets its goal to raise $250,000 – all of which will go to shoe donations and medical relief efforts.  Major sponsors this year include Seminole Casino Coconut Creek (also the venue for this year's fashion show), Neiman Marcus, and Celebrity Cruises.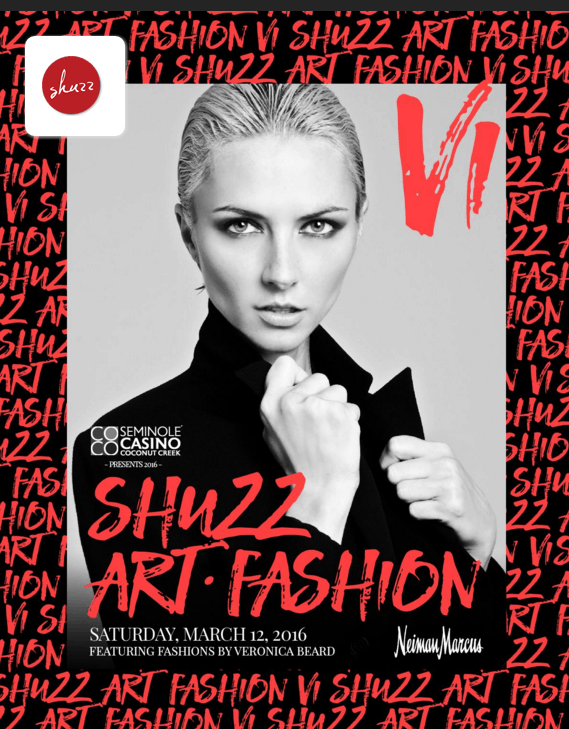 This year Veronica Beard's 2016 Spring collection will grace the catwalk.  I think I would like every single one of the outfits below…
Interested in attending? Tickets are available HERE.  Can't attend but want to know what you can do to help?  Click HERE.
Follow Shuzz via social media: