Now that I work from home, it was imperative (ha) that I alter my wardrobe from the business casual days to a bit more of a casual feel. Everything I purchased could work perfectly for the weekend days as well. Check out my all time faves below.
First introduced to me by my fashionista friend, Maria, these t-shirts by Madewell have been my weekday staple. They fit perfectly – not tight but not billowing. They come in beautiful colors and wash extremely well.
Madewell Slub Pocket V-Neck Tee
I am so glad these sandals came back into style. Aside from the great new colors, the arch support is phenomenal. After a few wears you'll notice them forming to your feet.
I'm not one to overly splurge lately but there is one pair of skinny jeans that are worth the investment. They are super soft with a nice amount of stretch. I actually am sad when they are in the wash and I can't grab them to wear. Obsessed.
Another amazingly comfortable pair of shoes to have in your closet. TOMS come in so many different colors, fabrics, styles – and for each pair you purchase, they donate a pair to someone in need.
TOMS 'Classic – Galapagos' Slip-On
I wear these tank tops under just about everything – you name it! In the summertime I wear them on their own with a cute pair of denim cut-offs or a long maxi skirt.
Loft Essential Shirttail Tank
Regardless of where you live, it gets chilly. Indoors or outside. This hoodie has been my savior many-a-times over. My oldest son even grabs for it when he gets the chills.
J. Crew Lightweight Hoodie
Plaid is splashed all over the place for Fall. Well, it has been for a few seasons, but it extends past clothing (i.e. Target's Adam Lippe's collection) My new favorite – this Levi's plaid flannel shirt. The epitome of comfort. Pair this baby with a white t-shirt or tank top and skinnies.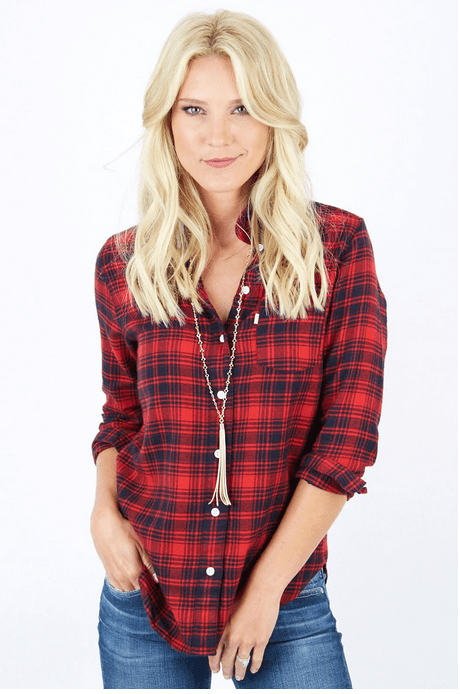 Levi's One Pocket Boyfriend Shirt

All of the pieces above are easily paired with just about anything in your wardrobe. They ooze comfort and classic style. Do you have any of these pieces in your closet? What other pieces are you eyeing for comfort in the Fall?