*There are affiliate links in this post.  I may receive compensation if you sign up for Stitch Fix via one of these links.  It is of no cost to you, but helps me keep Pellerini up and running.  Thanks!
Stitch Fix was the first clothing subscription box I'd ever received and I think this shipment is my 23rd or 24th (eek…don't tell the Mister).  It arrived after I'd received a Trendsend and a Wantable shipment, so I had to be certain that anything I chose to keep was something that I totally needed.
My stylist noted that she took into account my two upcoming trips when picking out my pieces, which is a perfect indication of their attention to detail!
Here is what I received:
COLLECTIVE CONCEPTS GLENNA DRESS: Collective Concepts is one of my go-to brands – they are very similar to Parker in that they offer great prints and fabrics, except they are a lot more affordable than Parker.  The gold detail in this dress makes it a step above the basic little black dress.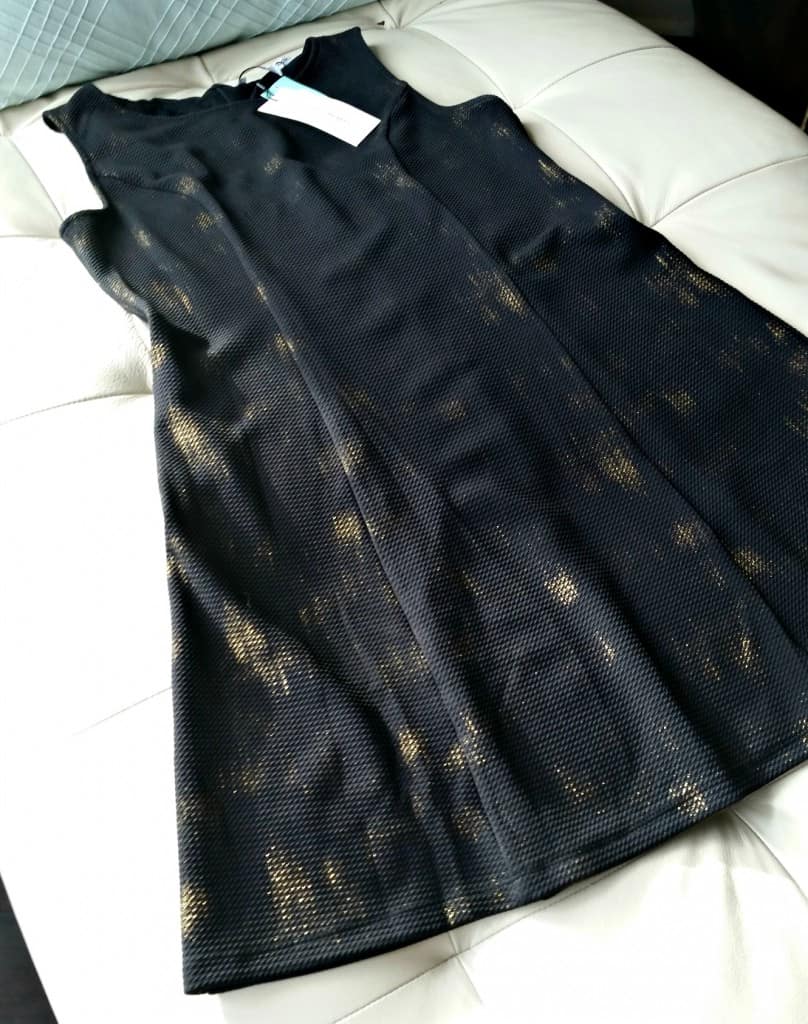 GILLI KAMILE JERSEY RUCHED DETAIL DRESS: I wouldn't necessarily pick this color if I was shopping in a store – which is something I like about these clothing subscription boxes.  Aside from the fact that they deliver clothing right to my front door, they send me things that I might normally walk right past at the mall.  This dress is super comfortable but a bit tight up top.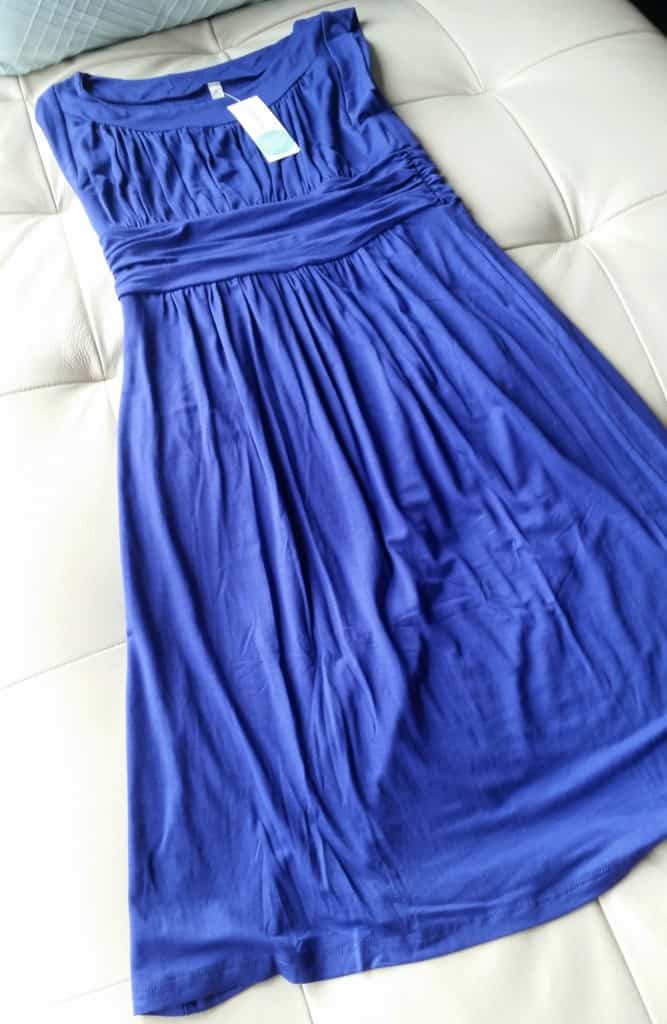 MARKET & SPRUCE XANDER SHORT SLEEVE SWEATSHIRT: Living in Florida calls for short sleeves 90% of the time, if not more.  I liked the mixed fabrics of this sweatshirt made by Stitch Fix's own brand, Market & Spruce.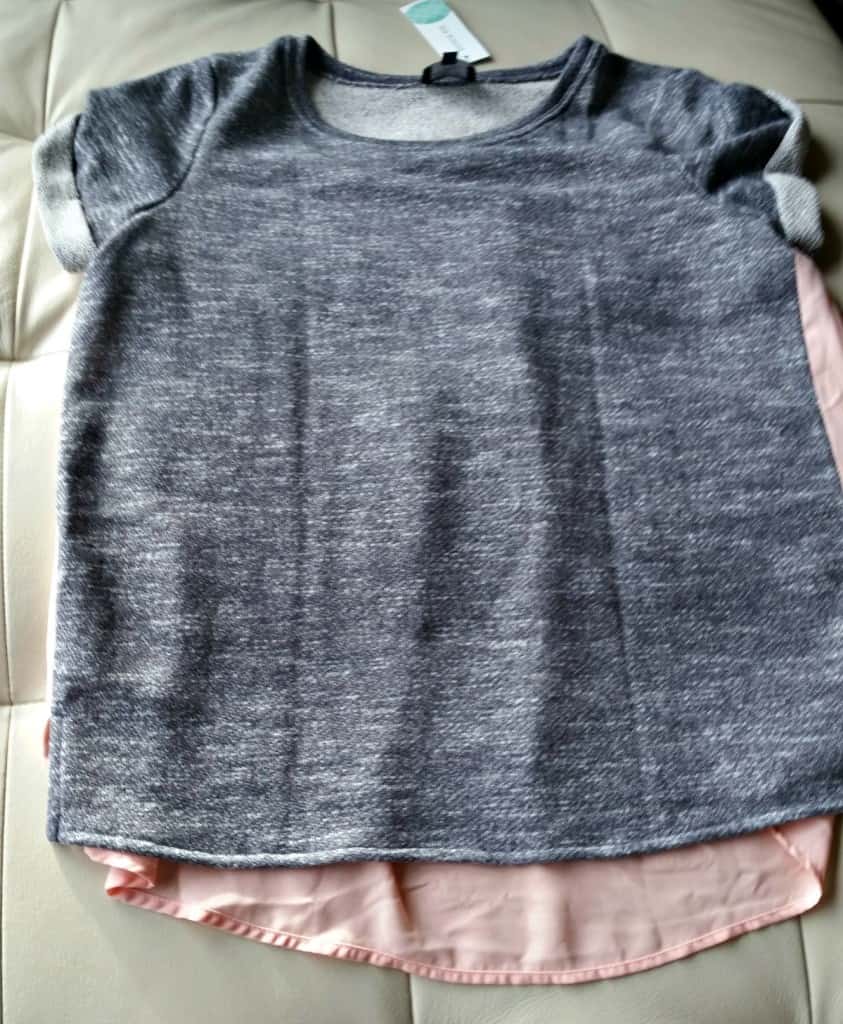 PAPERMOON WYNN BLOUSE: Another example of a shirt that I would usually work right past – the color and the style.  I have a lot of shirts with this similar style, but when I actually tried it on, it fit better than most of the ones in my closet.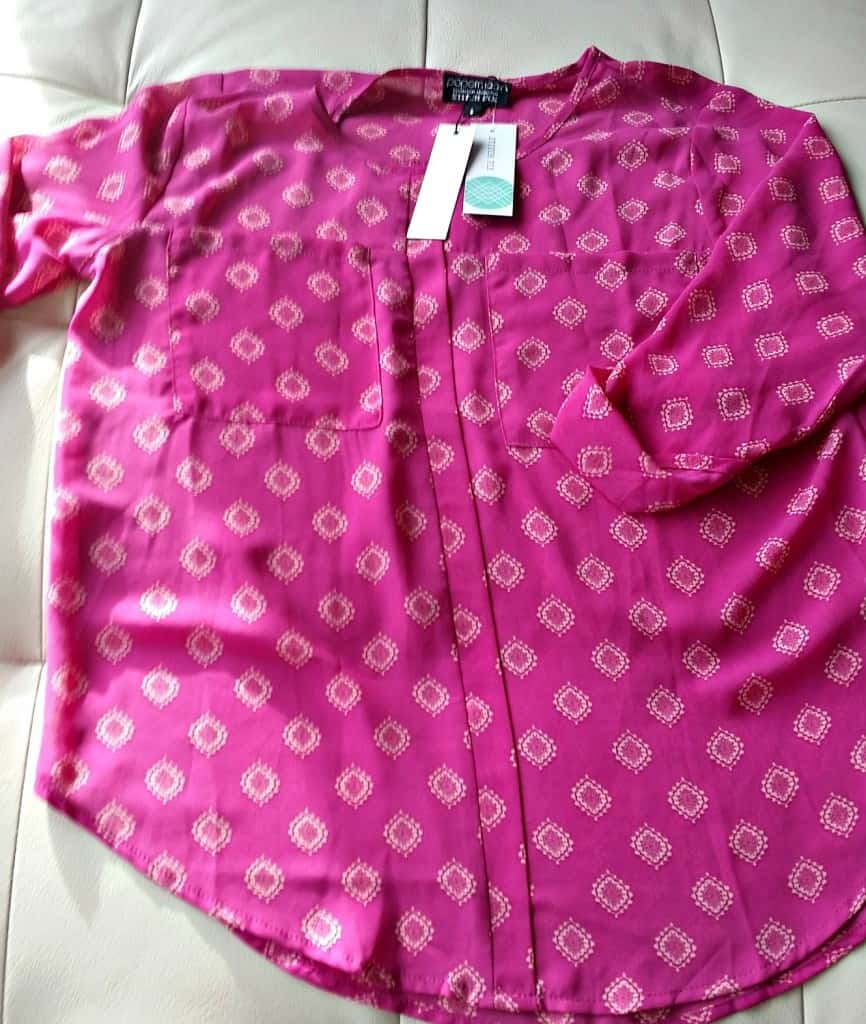 BAY TO BAUBLES ARDIS STONE PENDANT NECKLACE: Last but definitely not least is this great pendant necklace from Bay to Baubles.  I'm into long necklaces lately and this stone version fits the bill perfectly.  I can wear it with the Collective Concepts dress above or a simple black tee.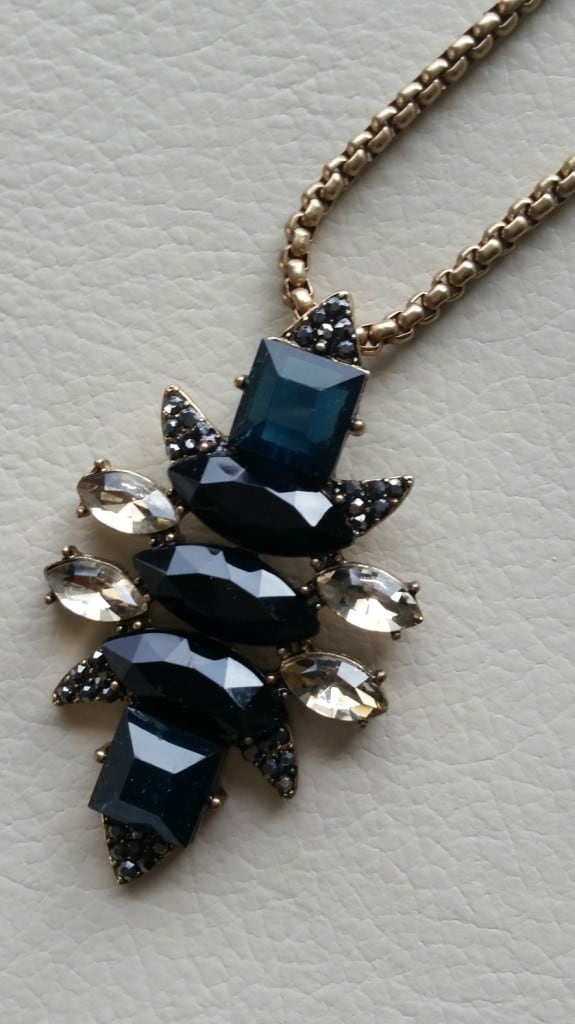 Here's a little collage of everything I received!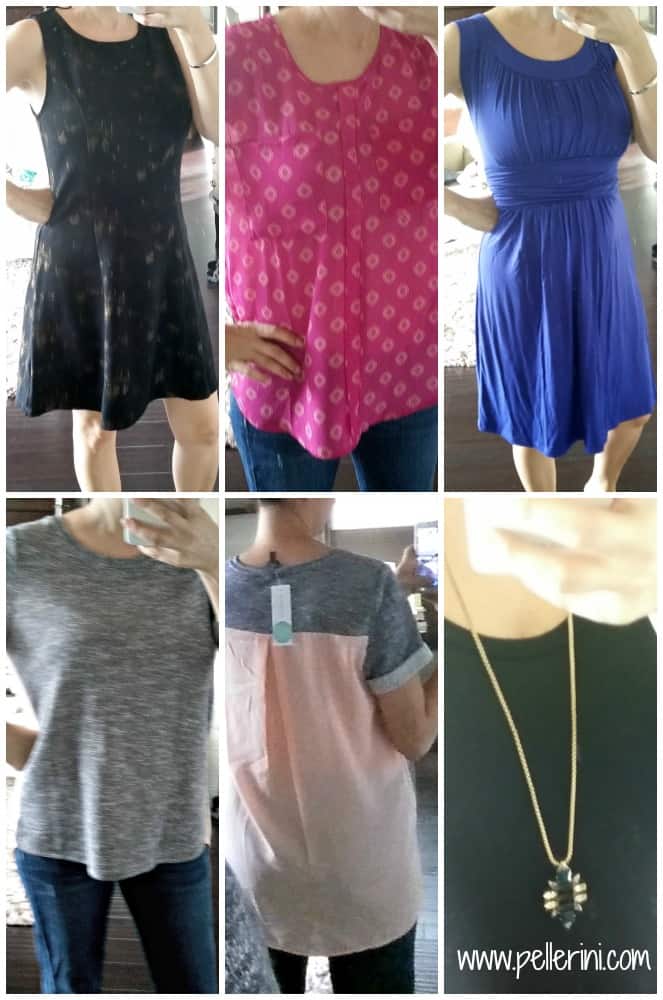 Which piece(s) do you think I should keep and which ones do you think I should pack up and send back?
Interested in learning more about Stitch Fix?  It's super simple to sign up for your first box…all you have to do is fill out their online survey, pay a $20 stylist fee and schedule the date you'd like to receive your fix.  If you choose to keep one or more pieces, the $20 stylist fee is taken off of the final price.  If you keep all 5 pieces, you get 25% off!