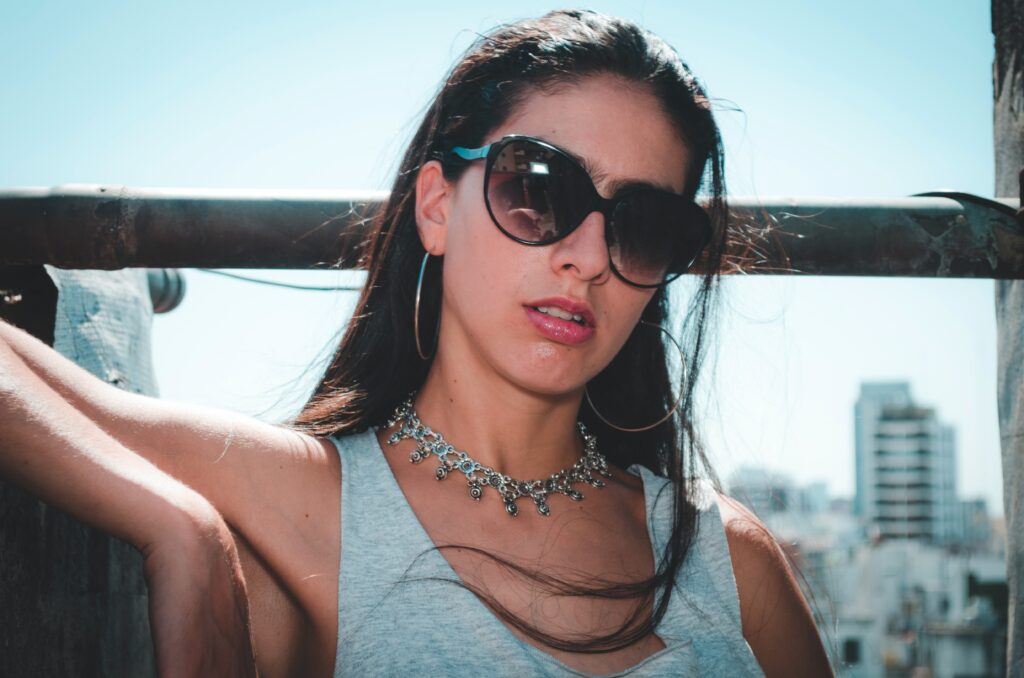 Everyone should have a collection of t-shirts in their wardrobe for all occasions. There's something so versatile about a tee, and there are loads of different styles you can come across.
T-shirts can also be accessorized really easily, upgrading your outfit. Unfortunately, a lot of us struggle when it comes to accessorizing with jewelry. Specifically, a necklace. There are many necklace types and styles to go along with the diverse range of t-shirts. 
So, how do you pair the two together? 
Best necklaces for white t-shirts
A plain white tee is so versatile and perfect for the summer months. If you want to wear a necklace with your tee, the best option is to pick something bold and colorful. You want it to hang down and rest on the white tee itself. This provides a blank canvas to allow your necklace to pop! Colorful and bold pendants work super well here, but you can also layer necklaces to get a beautiful effect. 
Best necklaces for graphic t-shirts
Again, graphic tees are really popular and can be worn in any situation. The key thing about these t-shirts is that they are the focus of attention. You want people to notice the t-shirt and the graphic on it. So, you're pairing this with a more muted necklace style. Something like a Cuban link chain choker works well here as it's simple and not too long. Other designs and styles can also be effective, but the secret is to keep them short! You don't want them drooping onto the tee and obscuring any of the graphics. 
Best necklaces for oversized t-shirts
Oversized tees are growing in popularity because they can be worn in multiple ways. But, how do you pair a flowy t-shirt with a necklace? Again, you want to choose a longer option here. Long pendants or multiple layers of necklaces work really well. They add something to the top and can bring more shape to it as well. 
Best necklaces for tank tops
Are we counting tank tops as t-shirts? Eh, I guess they fall into this category. These are the tops you wear on sunny days or with a jacket/open shirt over them. They're designed to be very relaxed and playful, which is why shorter necklaces work well here. Again, chokers are highly popular when worn with tank tops, but you could also consider a collar necklace. 
Best necklace for a V-neck t-shirt
One final thing to talk about; what necklace is the best for a V neck? Most t-shirts are rounded, but the V-neck shirt can be popular as well. Here, it makes sense to get a necklace that hangs in the space created by the V. Ideally, it should make a smaller V, accentuating the style of this t-shirt. Try to avoid really wide necklaces here or ones that hang down too low. 
Just like that, you know how to wear a necklace with a t-shirt. Realistically, it's all about understanding what looks best with the style of shirt you're wearing.