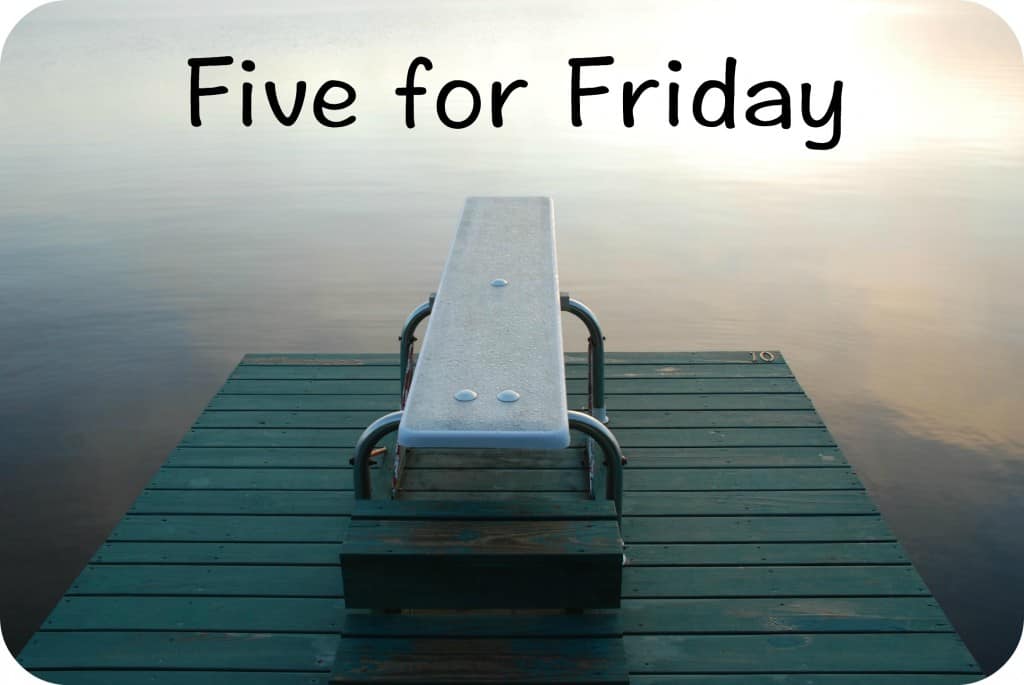 The first Five for Friday in September!  For me school has started, the boys are better acclimated to their teachers and classrooms, sports are going to start soon (I am excited and rueing the days ahead), and we are slowly getting somewhat cooler weather.  Do you have any plans for the weekend?  Besides a well-needed facial, I have minimal going on – and I am so excited about that!  On to the Five for Friday!
I always complain that I don't have time to exercise because I work full time and on the weekends I want to spend as much time as I can with the boys.  Enter an article that may be my saving grace – exercises you can do at work!  I shared this with my team and the only comment I got was that it may look odd if said person was lifting binders up in the air randomly.  True…
Ever find something so cool, you never know you actually needed it BUT now have that need and NEED that product?  Here are 30 of them.  You're welcome!
I saw this collaboration of photos from the National Beard and Moustache Championships.  Never knew they existed, but what interesting characters…
Did you know that you shouldn't refrigerate peaches or tomatoes?  Me neither…here is a great article on what to and not to refrigerate.  This makes a lot of sense.
I think I have a good grasp on what clothing someone over the age of 30 should had shouldn't wear, and this article justifies a lot of the reasoning WHY.
I hope you enjoy this week's Five for Friday and that you have a great weekend!!