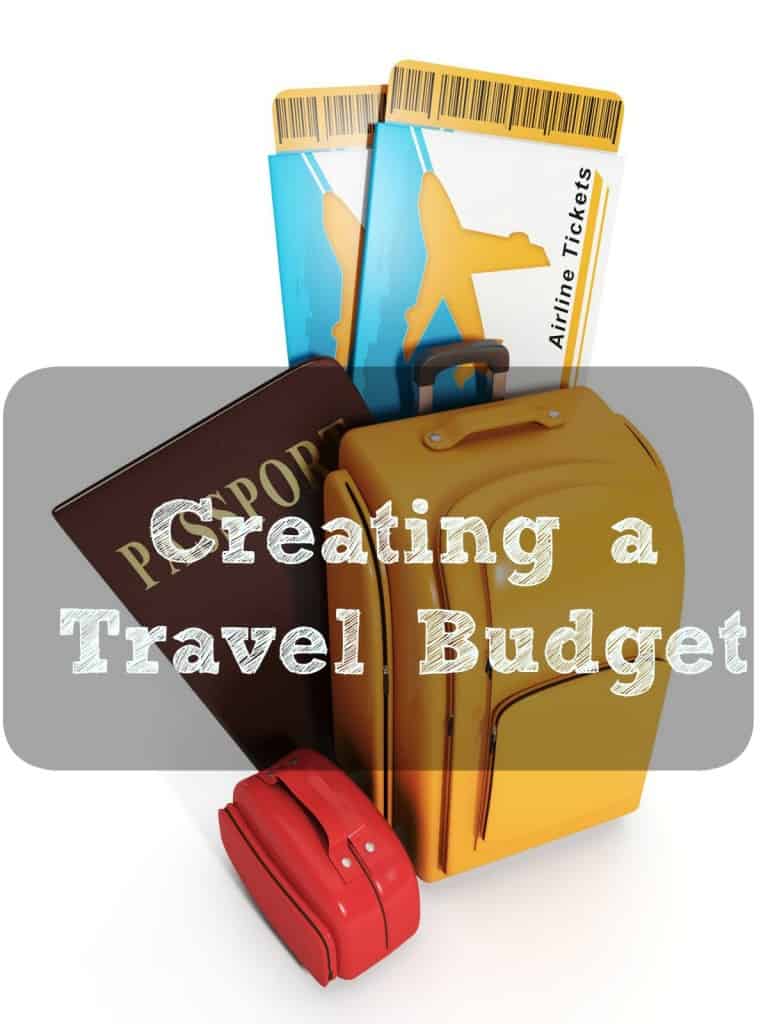 Essential elements of a travel budget you will stick to
I don't want to sound boring; after all, you have checked out that five-star luxury resort hotel on a palm-fringed, white sand beach in Polynesia and are ready to give your credit card a good workout. However, pause for a moment and remember that the secret to staying within budget is to spend some time working out an accurate and detailed plan.
The amount of preparatory work required will vary, depending on the type and length of vacation you are undertaking. Two weeks away on an all-inclusive package, for example, will require infinitely less planning than a round-the-world gap year. Having said that, there are a number of sections that I always include when setting out a travel plan, no matter where I'm going and for how long. The only variables are the number of flights and/or car hire, types of accommodations, cost of meals, local expenses and activities.
Let's assume you are taking a two week vacation that involves flying to an international destination before taking a road trip to a couple of popular tourist resorts.
Flights/Car Rental
Having decided when and where you are going, start by spending a little time searching for the cheapest flights. Don't forget to include airport car parking, transfers and any checked baggage fees; these are the little things that add up and eventually blow the budget. I tend to opt for mid-week red-eye flights wherever possible, which can save a small fortune.
Transportation
Finding the most economical car rental takes a little effort, but can result in huge savings. If traveling with the kids and tons of baggage you will obviously need a reasonably large car. Similarly, if you intend traveling long distances you will want a vehicle that is comfortable and relaxing to drive. Otherwise, think about just how big a car you need; does it really have to be a Range Rover or a Lamborghini?
With car rental, I tend to avoid the cheapest option; very often there are hidden extras, such as CDW, additional driver charges, and unreasonable insurance excesses to add in. Plan the journeys you expect to be making and calculate the cost of gas, parking charges and any tolls.
If, like me, you enjoy immersing yourself in the area you are visiting you might want to make use of the local transportation systems: buses, trains, taxis, and trams. If so, don't forget to include an estimate for the cost of tickets and fares.
Dining and accommodation
Eating out can be more expensive than you might think so be sure to add in a rough estimate for all those snacks and drinks you will be enjoying every day over and above your main meals.
When searching for accommodations consider a hotel that's on the edge of town. I find that these tend to be somewhat less expensive than those on the beach or near the center. Finally, add in tips for hotel staff and tour guides.
Activities
Sightseeing, nights out on the town, sightseeing and, of course, shopping all cost money, so check out the entrance fees to attractions and cost of organized tours in advance and add them to your budget plan.
Emergencies
Be sure to take out comprehensive travel insurance and, to ensure you have access to emergency funds if your wallet is lost or stolen, or if you simply overspend, take a look at how TransFast.com works; you can have cash sent to almost any country in the world.
When you've totaled all these costs up, add an extra 10% for contingencies. Finally, all that's left is for you to decide if the vacation is affordable, make the reservations and have a great trip.