*Please note that I am an affiliate of IfOnly and may be compensated if you click on a link in here and purchase!
With Father's Day only a few days away, it's time to stop dilly dallying and get that gift taken care of!  Whatever the budget, IfOnly seems to Father's Day gift ideas for everyone!
Does the dad in your life have a love of cocktails…but not just any cocktail.   Then the Cocktail of the Month Collection is perfect!  Complete with a recipe box and 12 classic drink recipes – 1 signed by Master Mixologist Dale Degroff, he will not be without some cool ideas for future dinner parties at the house.  For the next 11 months, he will receive 2 recipes per month…what a great way to spread out the love!  $125.00
My wine loving hubby may like this next gift idea…for only $175 the gift includes three bottles chosen by Rajat Parr ($300 for six bottles), a handy bottle tote and sommelier notes for each bottle.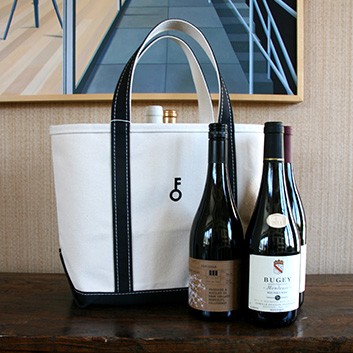 Is he an entrepreneur?  If so grab a signed copy of Things a Little Bird Told Me: Confessions of a Creative Mind – Biz Stone's new book.  Stone shares fascinating, pivotal and personal stories detailing his visionary pursuit of the power of creativity and how to harness it.  A bit kinder to the wallet at $48, and well worth it!
Has he ever wanted to learn how to count cards with the best of them?  Jeff Ma, former member of the MIT Blackjack Team, will teach him and two of his lucky friends the technique that made him a millionaire (and it's legal!).  It's a steep $6,000 but if he can learn how to make millions, it'll be well worth it!
Check out all of the other awesome gift ideas for Dad on IfOnly.  Which one do you think your Dad or Husband would LOVE???