There's something about receiving clothing that is picked out especially for you based on your likes (and dislikes).  As you have probably seen in the last few posts, I have been very well endowed with clothing subscription boxes at my doorstep – and I love it!  My December Wantable Style Edit is the latest delivery.
It's a surprise every time for me, although if I know of an event or trip coming up in the near future I will note that before clicking "submit" for my next package.  This time around, I mentioned that I am going to be going to Las Vegas; that I don't need jeans (although I want jeans – but I need to stop this denim infatuation somewhere!); and I am interested in some items that are casual chic.
Ready to check out my latest Wantable Style Edit haul?!
TART COLLECTIONS KARMA TOP:   Tart Collections is a favorite brand of mine because of the super soft fabrics used.  This modal jersey top was SO soft and fit SO well.  I love the detail of the sheet back.  The price was a bit hefty at $97.00 – I had to really take a deep breath and then place it on the return pile.
WOVEN SHELL: This pinkish colored shell fit well and would be great paired with jeans and a cute jacket.  The asymmetrical hem added a little fun to this piece as well.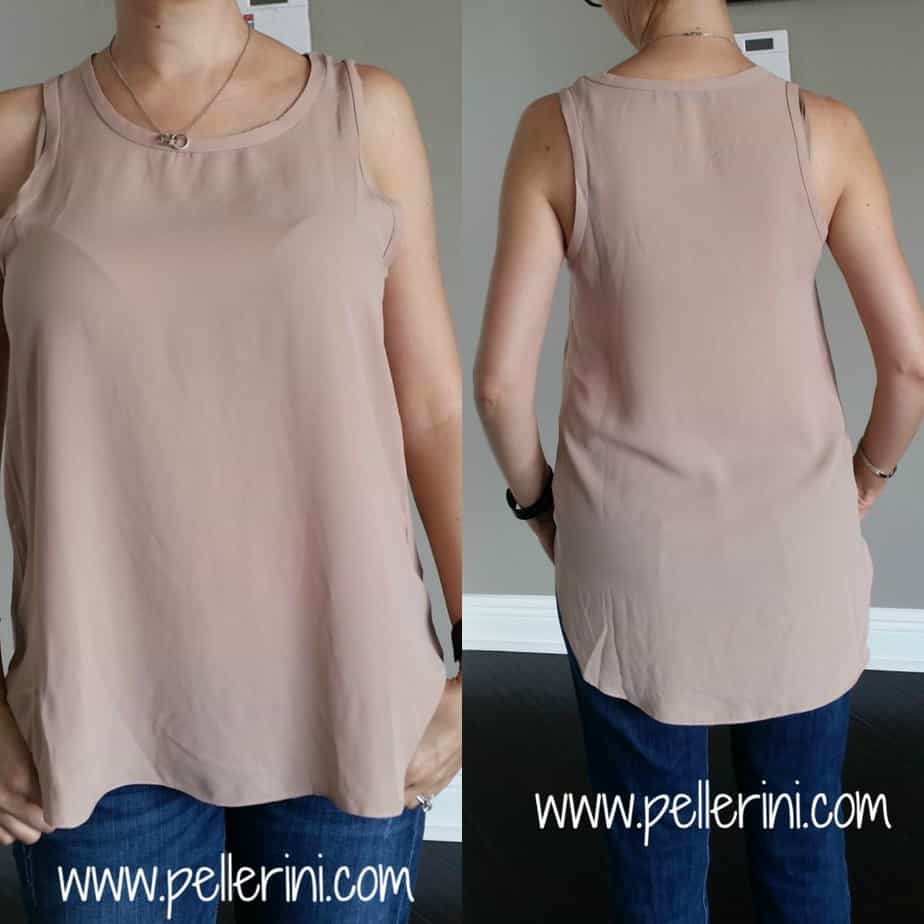 BCBGENERATION PLEAT NECK TANK: The color was the first thing that jumped out at me.  I love the lightweight fabric and once on, I loved the style as well.   The pleats were very flattering and the sheer back gives it a pop of sexiness.  I can totally see wearing this shirt to a meeting (with a black blazer and cropped black pants) and then taking the jacket off and adding a statement necklace for dinner with the hubby.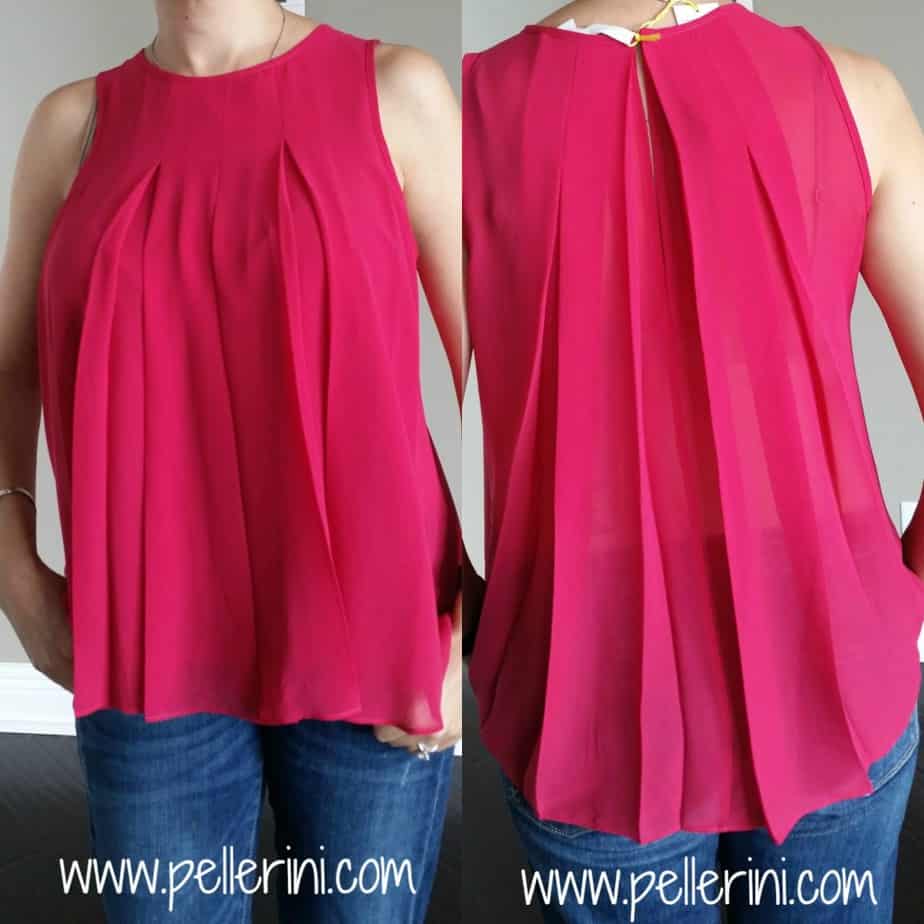 J.O.A. LASER CUT MIDI SKIRT:  I am not really a midi-skirt lover as I am petite and they usually truncate me (more than I already am – hahaha).  This skirt didn't do that – I was quite impressed.  I know laser cut is still in for Winter and going into Spring, so this was definitely an on-trend piece.  I paired it with a simple white tank, but it can be dressed up for the office too.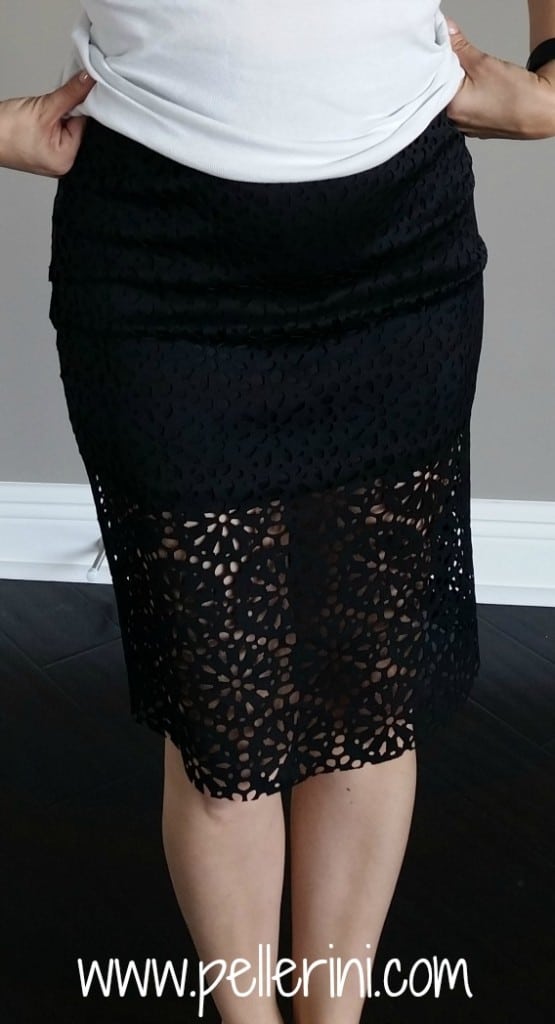 JACK AADA FLORAL KIMONO: I loved this.  It is super lightweight and the lace on the sleeve is a nice added touch.  I would've never purchased a kimono in a store.  My first reason would be that it would more than likely bee too long for me.  Second reason – would it look like I accidentally left the house with my robe on?  It looked that way but at the same time, it didn't.  I'm really torn on this one!  (It's also on sale, but is it on sale for the reasons I mentioned above?!)
So there you have it – my latest Wantable haul!  What do you think?  Which pieces should I keep and which ones do you covet?
Here are some of my past Wantable Style Edits:
Style Edit #2
Want to know how Wantable Style Edit works?  It's pretty simple!
Go to Wantable's site complete their survey.  This gives the stylists an idea as to your personal taste – what you likes and dislikes are.
The styling fee is $20.  The $20 styling fee is deducted from anything that you purchase.  ALSO –  you get 20% off if you keep all of the pieces!
Once the box arrives, you have 5 days to try on the pieces – see what they match with in your closet, etc.
Return any pieces you don't want in the enclosed packaging (with prepaid return label).