My husband is a full-fledged techie and I've really grown to appreciate the conveniences that technology has afforded our lives as time has progressed.  I come back from CES each year in awe of the newest (thinnest) TVs, voice recognition products, and the fact that my oldest son could be part of the era where the self-driving car is a norm.  Last week I attended the Techlicious Lunch n Learn hosted by CTA (Consumer Technology Association) – the same organization that organizes the largest electronics trade show, CES, that I go to every year!  Check out the super cool products I've added to my wish list after the lunch n learn!
HEALTH TECH
Pedometers have come a long way!  I remember (eek, totally dating myself here) clipping a little pedometer to my pant waistband to determine the number of steps I took on a daily basis.  Nowadays you can wear a super cool looking band or watch that not only tells you if you've reached your walking goal, but also can accurately tell you how long you had restful sleep as opposed to tossing and turning.  You can press a button on the side of the watch face, speak into it, and tell Alexa to order dog food.   There were three notable wearables in this category at Techlicious.
Polar M600
Waterproof
Integrated GPS
24/7 activity tracking
Polar's very own Smart Coaching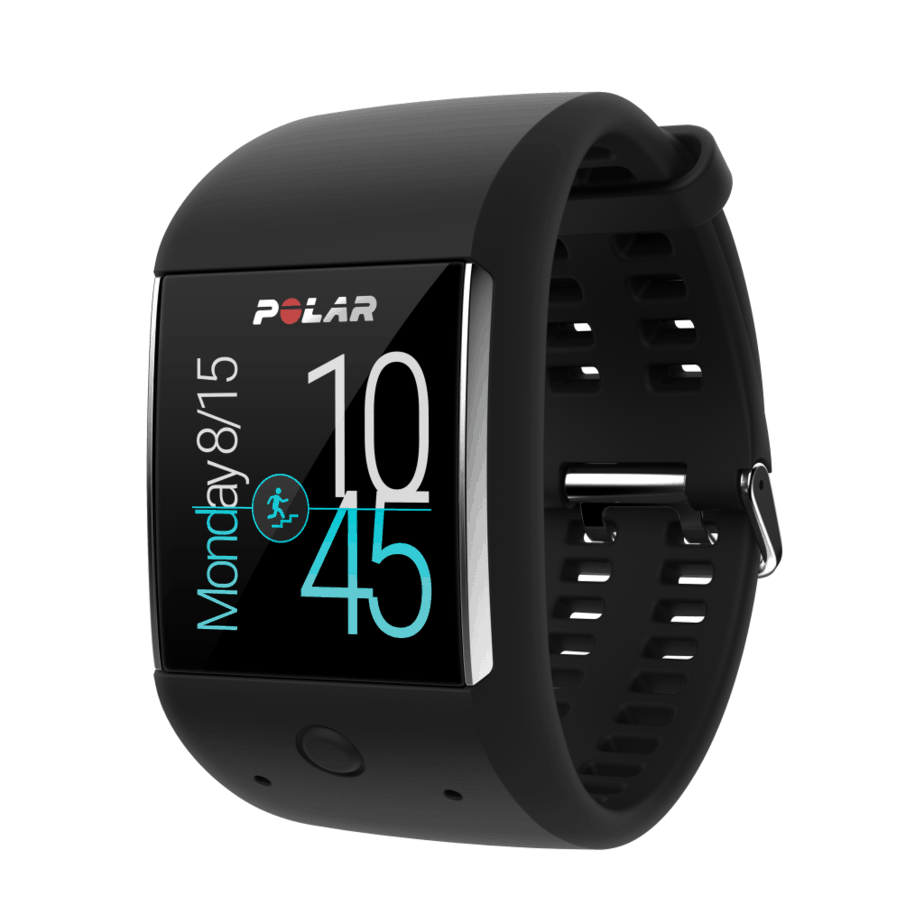 Martian mVoice
You'd never think this traditional looking watch was technologically advanced and that is what attracted me to it the most!
Control your home and customize alerts – seriously!
Enabled with Amazon Alexa for on-the-go access!
La Roche-Posay My UV Patch
I was very intrigued by this patch.  How could a flexible small sticky item provide for me, via an app none the less, information when I am exposed to the sun.  I was grateful to receive a sample in my swag bag and will try it out on myself.  If you are anything like me, you are on-point when it comes to applying sunscreen on your kids, but at the end of the day you are burned.
HOME & SAFETY TECH
It's almost scary how far technology has come when you're speaking about your home.  From smart bulbs to WiFi operated door locks, I couldn't believe what's out there!
August Smart Home Access System
Let's say you aren't home but your dog needs to be let out.  Your neighbor offers to walk him, but you don't want to have to give them a key for this one time situation.  They can ring your doorbell.  You see them standing at your door.  You give them a one-time code which unlocks the door and allows them entry to the home to let your furry friend relieve himself.
LG All-In-One Security Smart Home Device
This very attractive looking device is actually a plug-and-play monitoring system.  Via an app you can monitor your home, and if you'd like enter into a no-contract agreement with ADT for short term home monitoring.
TP-Link
How cool would to be to control what lights are on and off in your home – all from your smartphone?  Well, that's a reality!  I can't wait to install these bulbs in those hard to reach places like my entry hallway.  Using an app, I can turn them on and off – it's more likely that I am going to be turning them OFF as my boys have a tendency of leaving every light on in the house…
MY FAVORITE FROM TECHLICIOUS – DRUMROLL PLEASE
I am all about technology helping to make our lives that much easier.  BUT I have to say that the minute I walked into Techlicious, my eyes went straight to the Knomo bags.  I travel (near and far) for my business and my blog, and one of the most important items I need aside from my laptop and smartphone is a tech bag that will make transporting my devices, wires, and everything else that much easier.
Aside from the fact that these bags are super fashion forward, they are filled with compartments for everything you'd need!  I especially love the padded laptop area, and the anti-RFID pocket.  The Beauchamp is my favorite as it carries everything I would need, the backpack is easier on my lower back than a traditional laptop bag, and it so professional looking…swoon!
There are so many tech items out there to help us make life that much easier.  I was very grateful for Techlicious to introduce me to some products that I wasn't privy to.
Which products are your favorite?