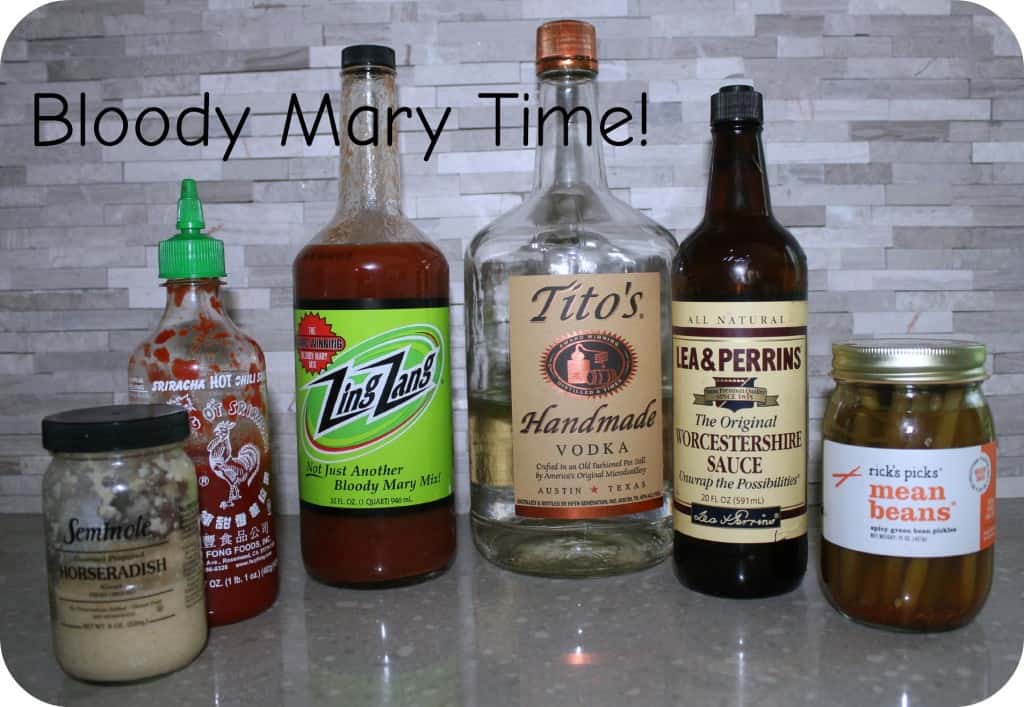 There's nothing like a delicious and refreshing Bloody Mary.  I believe my husband has perfected it!  Here is how we make ours…
You will need…
1 tsp horseradish
1 tsp Sriracha
2 dashes worcestershire sauce
1 part Tito's vodka (gluten-free!)
4 parts Zing Zang Bloody Mary mix – we've tried quite a few and none compare to the deliciousness of Zing Zang (you can find it at Target but I am sure it is sold in major grocery stores as well).
Mix everything together.  Based on your preferences we recommend adding one or more of the following:
Rick's Mean Beans – we used to be able to find these at Fresh Market but haven't had any luck recently.  We now order them online – 3 jars at a time!
Stuffed olives – my fave is with bleu cheese YUM!
Shrimp
Celery – classic
Cucumber – I love cucumber with everything
How do you make your bloody marys?  I'd love to hear some cool variations!