For many, the bathroom is one of the most important parts of your home. So if you're looking to make some positive improvements and upgrades to your home, it certainly makes a lot of sense to start here. We're going to talk today about some of the changes you might want to make and why they'll have a positive impact.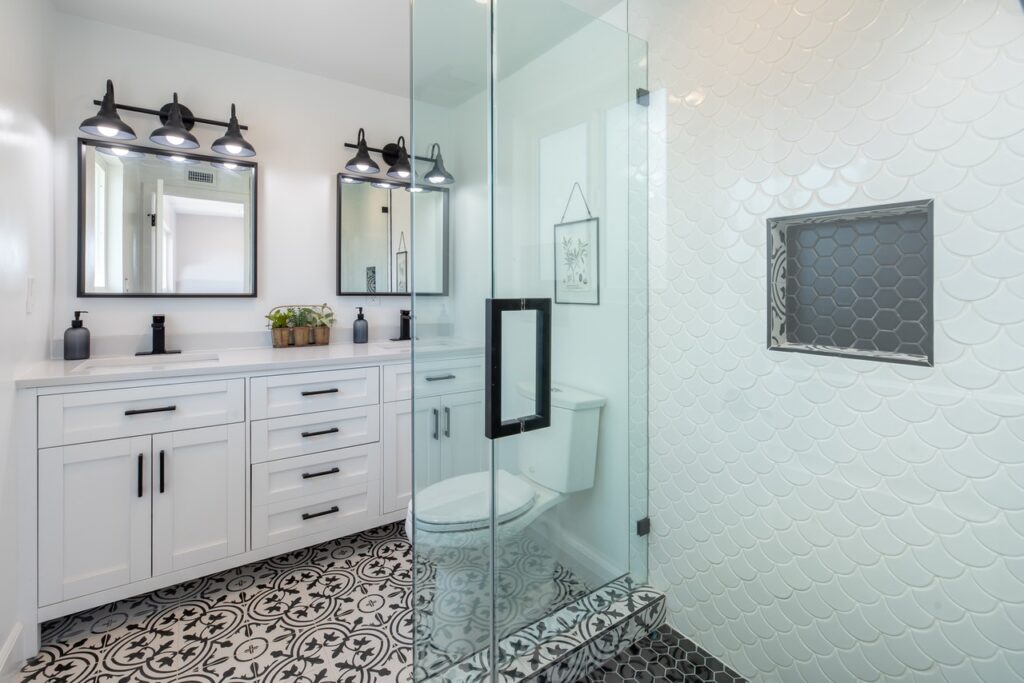 It can be tough to know where to start your bathroom makeover and where your priorities should be when you decide to do so. But by the time you've read and understand the tips outlined below, you'll have the ideas and inspiration you need in order to get started and make a success of things.
Start with Resealing
The first thing you'll want to do is reseal the bathroom. This is one of those minor upgrades and changes that'll have your bathroom looking great and feeling more up to date without you having to put in much work. You don't need to be particularly skilled to reseal the caulking and to ensure water can't escape into places it shouldn't. That's why this is always a sensible place to start whenever you're looking to make bathroom improvements.
Look for Stylish Lighting Solutions
Stylish lighting solutions are always a good way to enhance the look and aesthetic of a bathroom. There are so many different ways you can incorporate electrical lights into your bathroom, so it's a good idea to do some research and find an approach that you think will work best for your space, and create the style and visual appeal that you're looking for. Don't be afraid to take things in an unconventional direction if you want to.
Invest in a New Bathroom Vanity
One of the best ways in which you can turn your bathroom into one of the most stylish spaces in your home is to invest in a new bathroom vanity that'll sit against the wall and incorporate the sink. There are so many old and new styles of bathroom vanity out there, so you'll want to choose the one that fits in with the kind of overall aesthetic that you're looking to put in place.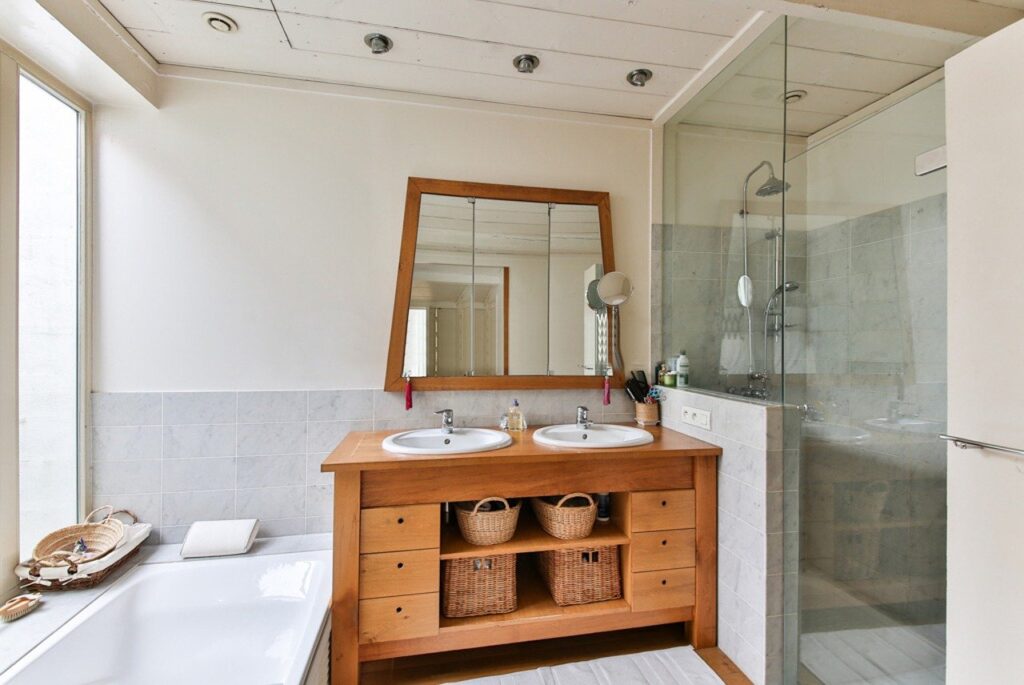 Reflect the Light
Reflecting as much light as possible around the space is really important in the bathroom. This is one of the rooms in the home that you always want to be bright and light. If you're going to achieve the bathroom of your dreams, you don't want it too dark and dingy because that's not going to cut the mustard. Reflect as much light as you can by installing a large mirror that can sit above the new vanity that we discussed above. It should reflect the natural and artificial light into each corner of the room.
Find a New Color Scheme
Changing up the color scheme and taking it in a completely new direction can be one of the best ways to freshen up your bathroom and one of the very best ways to improve the overall visual impact it has. Choosing one or two colors to base the aesthetic of the bathroom around can be one of the best ways to do that. It all depends on what you want to achieve and how you want the space to feel moving forward. If you're not sure about any of this, you might want to work alongside an interior designer.
Retile Throughout
The tiling is often one of the most important aspects of the bathroom and it's something that you need to pay attention to if you want to improve the overall visual impact the bathroom is capable of having. With the right tiling, you can make the bathroom look truly stunning and completely change up how it looked previously. This applies both to the tiles on the wall and to the flooring, and can be a part of your new approach to the color scheme that we discussed above.
Opt for a Complete Renovation
If you really want to make a positive change to your bathroom and you want to overhaul everything, it might make sense to choose a complete renovation rather than simply changing small aspects of it. Of course, this means spending a little more money but the outcomes can be stunning. You can work with people like the yes i can home renovation experts and ensure the outcomes are just what you're looking for. By working with the right professionals you'll have your bathroom looking and functioning just as you want it to.
Make a Spacious Shower the Focal Point
The shower is often the best thing to make as the focal point of the entire room. If you want the space to look great and remain functional, a spacious shower with a modern design and details is one of the best things you can put in place, even if you don't change any of the other fixtures that you've got in place in your bathroom. A focal point of this kind can really improve the visual impact of your bathroom as well, and that's something that matters a lot to many people.
Upgrade the Faucets
Finally, if you simply want to upgrade part of the bathroom while not spending the big money involved in a full renovation, one of the best things you can do is simply upgrade the faucets. The taps attached to the sink and bathtub might have aged since they were first put in place. You can often make these fixtures look as good as new by simply installing new ones. It's a cheap and easy way to make sure that your bathroom stays looking modern and up to date.
The Perfect Bathroom Makeover 
Now that you've read all about the different ways in which you might want to start enhancing your bathroom and taking it in a more positive direction, all that's left for you to do is start putting in place the changes that need to happen, so what are you waiting for? Your dream bathroom is within reach.