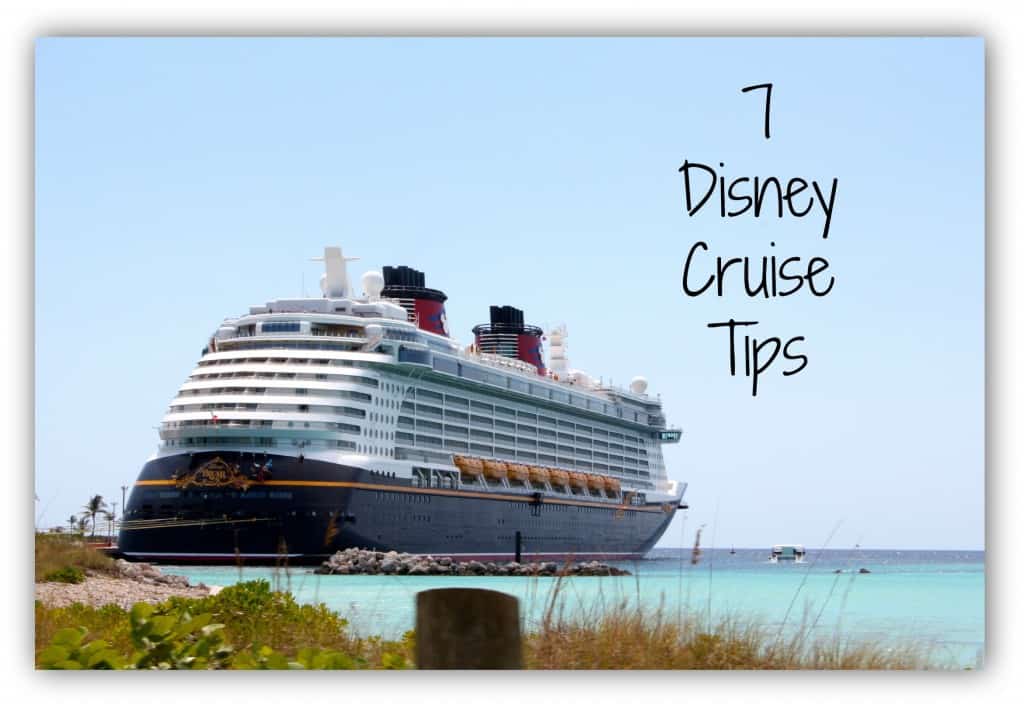 As with any project I undertake, I did a lot of research.  Here are some very useful tips when cruising with Disney.
Bring a case of water – Although they have soda fountains, coffee, hot and cold water in a few locations on Deck 11, it's nice to have the bottled water.  There was a fridge in our room, so we stocked it with the water and grabbed a bottle when we wanted one.
Like wine?  Bring your own bottles!  We are big wine fans (no really?) so we brought on board our own bottles of wine.  You can drink them in your stateroom of course – or you can bring them to dinner for a small corking fee (I believe it was $20, which is a LOT less than the prices of the bottles offered on board).
Sunscreen – pack a lot!  We were super lucky with the weather this past weekend.  The sun was out all day, which also means the constant need of sunscreen and major re-applying through out the day with all of the water fun going on.
Themed night – don't be like us and downgrade the idea of the theme night.  Friday night was Pirate-themed with a show on Deck 11.  Yes, that was me running into one of the stores to grab a pirate t-shirt, eye patch and earring for each of the boys.
The onboard shops are closed when you are at port, so if you need anything from the shops, do so during sailing time.  (Yes, that was me waiting for the shops to open on Friday night to get aforementioned pirate garb.)
Character autographs – bring a pillow case or two and different colored sharpie markers to Guest Services when you arrive on the ship.  The autographed cases will be returned to you the night before debarking.  It was a nice surprise for the boys!
Magnetic dry erase board for stateroom door – this was a great tip!  We placed the sign on our door to tell ours apart from the others and to leave messages for each other.
The boat really had all you could ever ask for, but little things like the items mentioned above proved to be very helpful to us.  Have any other tips for cruisers?  Please share!