By now you have already met Sadie, and if you haven't (what?!) – here she is!
She is the most awesome dog I know – I am a bit biased.  I love to buy her new toys, leashes, collars, treats, and clothing.  That's all well and good, but the items start to pile up and I needed to find a way to properly organize the pet supplies so I could easily find them.  And so they didn't take over the house (like my kids' toys when they were babies).
TOYS, TOYS, AND MORE TOYS
When Sadie was a wee pup, I went a bit overboard with toys.  I mean, what puppy didn't want to have her own Chewy Vuitton, Sniffany & Co., or Christian Loubarkton toy to tote around the house?  (They now also have Chewnel, Barkin Bag, and Tory Bark – help me!)  People would come to visit our new family member and bring gifts as well.  Soon our first floor was overridden with squeaky stuffed toys and I couldn't take it!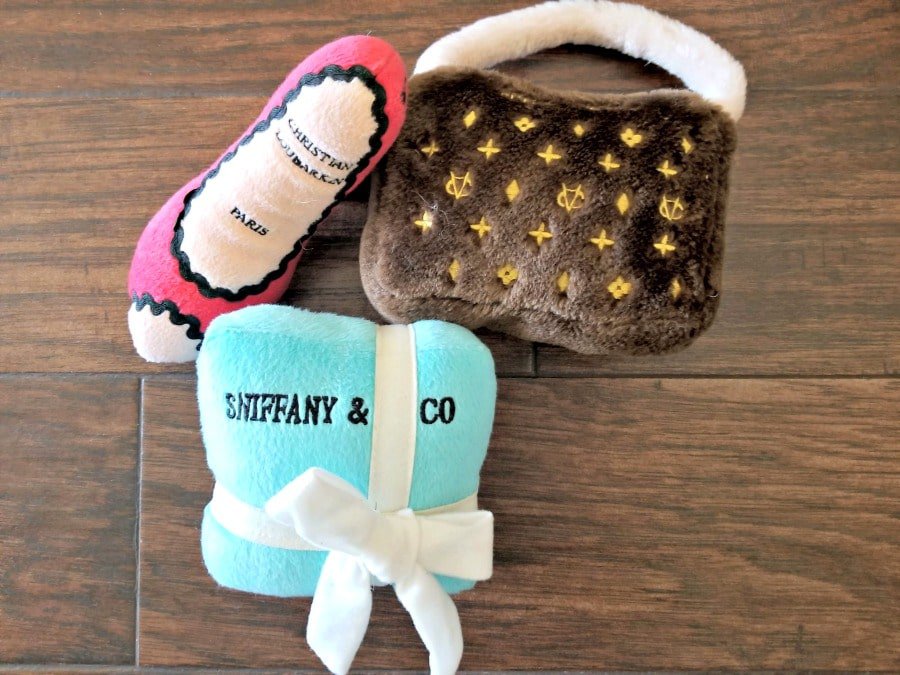 I went to Homegoods and found this great wicker basket with a lid.  It matches our family room – where she spends the most time – and has a lid so you can just toss the toys in there at the end of the night.  Out of sight, out of mind.
LEASHES AND COLLARS
Sadie is a big girl, and along with being a big girl comes big (long) leashes and collars.  I found this great hook at Ikea that is conveniently located right by the door from our house to our garage.  We put the leash and collar back on the hook after a walk or ride in the car, that way they aren't strewn all over AND you don't have to run around looking for them because they have a "spot".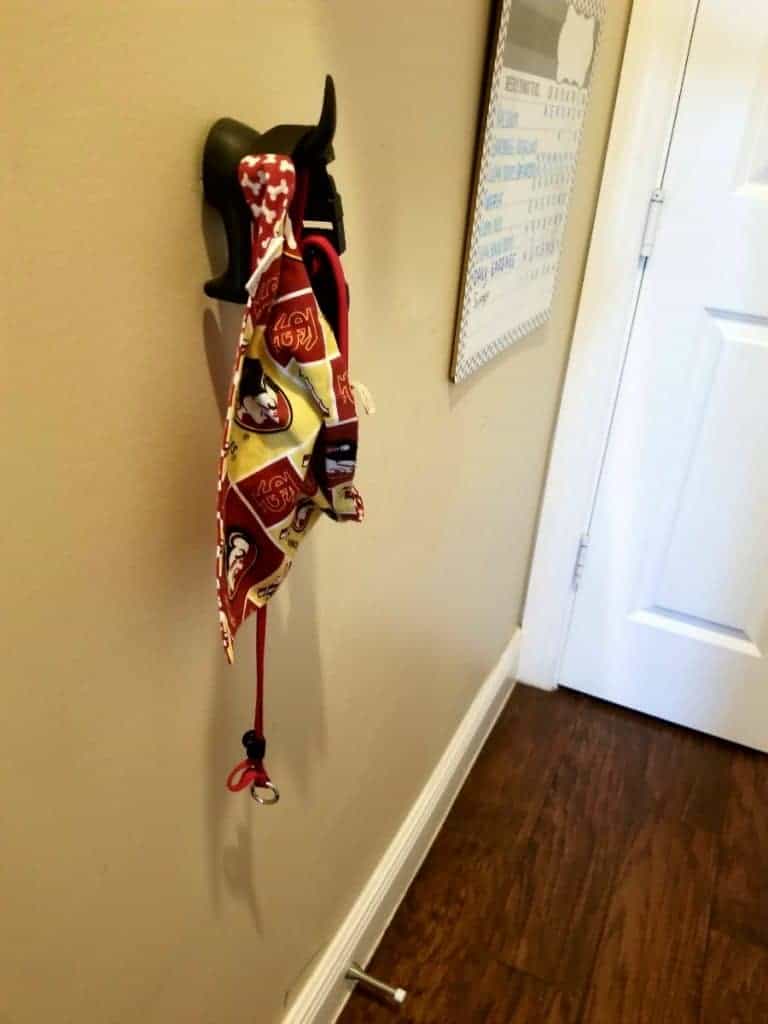 You can use any hook, or a series of hooks! Find a location in your home that can be like a "command center" to easily store the outdoor pet supplies.
CLOTHING
Yes, Sadie has some super cute t-shirts, a few Halloween costumes, and even an ugly sweater.  I place all of her clothing in a covered bin in our supply closet.  I can grab anything should I need it for her, and at the same time, everything is neatly tucked away.
TREAT TIME
Sadie has a variety of treats.  In the morning, after she goes out, we give her a "chicken treat".  It's basically chicken jerky for dogs (made in the USA of course – be sure to check your dog treat/food labels and ensure they are made here in the States).  At the end of the night, after she does her thing, we give her a "dental chew". We needed to find a useful dog treat organizer!
We keep each type of treat in its own airtight food storage container.  It keeps the treats fresh and we can see when we need to reorder too! We like these, these, and these are the ones in the photo.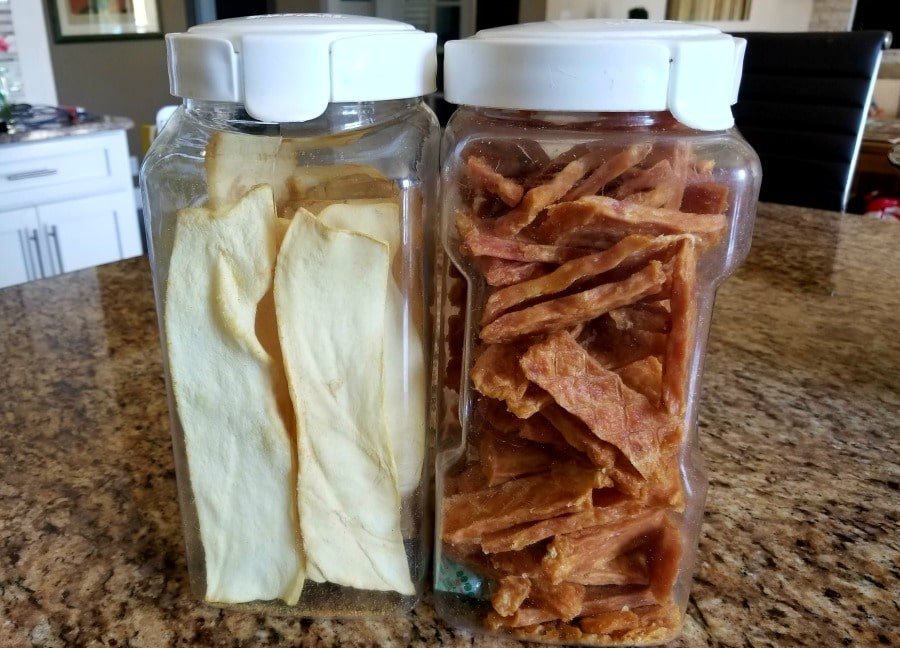 We do the same with her food, but this container since it is quite large and sits out in the open is not clear.  (Some people do think it is the garbage, so I am contemplating getting a new one.)
ORGANIZING PET SUPPLIES – DONE!
Other than the supplies mentioned above, we do store her glucosamine tablets in the vitamin drawer with our vitamins!  At the end of the night, the house is that much cleaner, we're not running all over the place looking for her leash, and her food stays fresh.
What tips do you have for organizing your pet supplies?