I need to start this post off with the fact that the only thing your pet should technically be eating is the pet food that you choose for them.  BUT, there are some pet owners that choose to cook for their pets in lieu of feeding them store bought kibbles, which is totally their choice!
Regardless if you feed your furry friend Wellness in the bag or can or home cook a meal, you need to be aware of some "human" food that can make your pet extremely sick, if not kill them.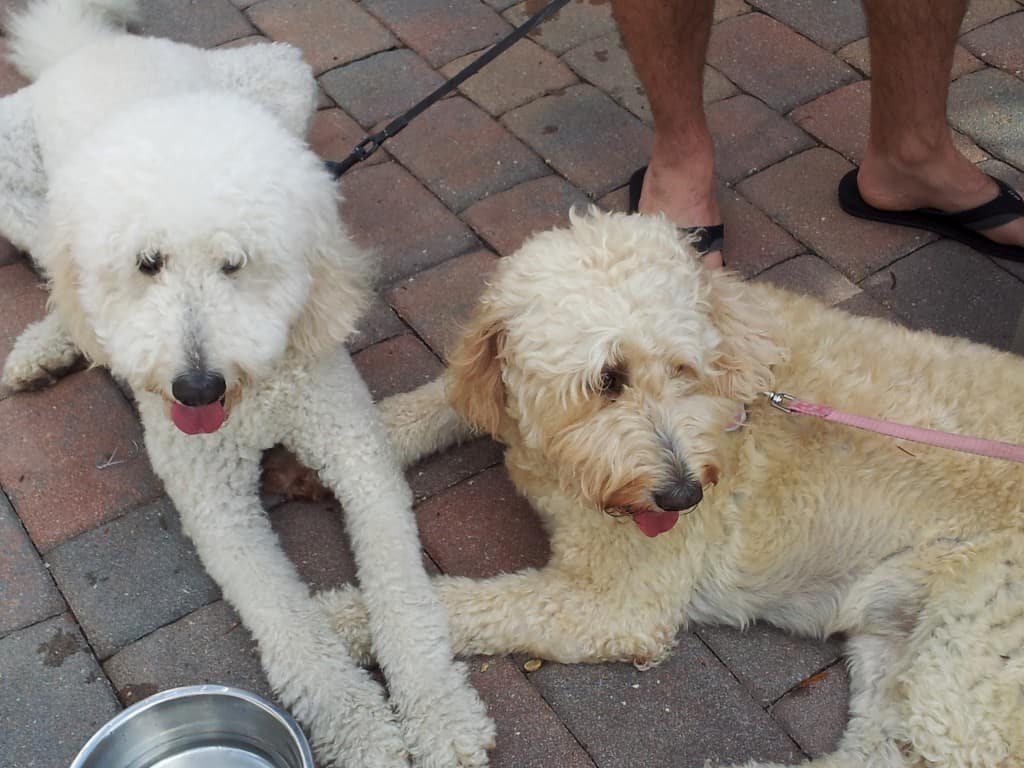 Milk and Dairy
Dogs' stomachs don't have the proper enzymes to break down the lactose in milk and dairy products.  Offering your dog milk or cheese, for example, may not be a good idea!  Your pet may experience an upset stomach or baddddd poops.
Especially watch out for blue cheese. Blue cheese contains roquefortine C – a substance that aside from an upset stomach can cause tremors, seizures, and high temperatures to say the least!
Nuts
Nuts, like milk and other dairy products, may cause a stomach ache and diarrhea if ingested.  Macadamia nuts are known to cause vomiting or fever.
Grapes and Raisins
Article after article that I've read states that any serving size of grapes or raisins is BAD for dogs. Even a small amount can cause liver and kidney damage.
Cat Food
My bichon loved my cat's food.  I mentioned that to my veterinarian
Coffee and Caffeine
Pets are way more affected by caffeine than people.  Caffeine can cause hyperactivity, vomiting, muscle tremors and convulsions.  Ingesting caffeine may cause damage to their liver, kidneys, or heart; cause a heart attack; coma or possible death.
Chocolate
Chocolate is one of the first "no-no's" that I was taught when we got a dog.  At first, I thought it was because of the caffeine content, which is a danger to dogs.  Chocolate also contains theobromine and theophylline, which may cause excessive panting, diarrhea, vomiting and possible damage to your pet's nervous system and heart.
Garlic and Onions
Both garlic and onions can be a risk.  If used in very small amounts, such as seasoning, garlic is a flea deterrent.  Onions, whether raw or cooked are extremely dangerous for your pet.  The disulfides and sulfoxides in it can damage their red blood cells and cause anemia.
Salty Snacks
Salt, in general, can cause an imbalance in electrolytes and possible dehydration.  It's best not to feed your pet those potato chips or pretzels.
Bones!
It sounds counterintuitive since we've always known dogs to love their bones, but cooked bones can easily splinter.
Corn on the Cob
One of my friends had a TERRIBLE experience when her dog got into the garbage and ate the cob.  It blocked his intestines and had to be removed surgically.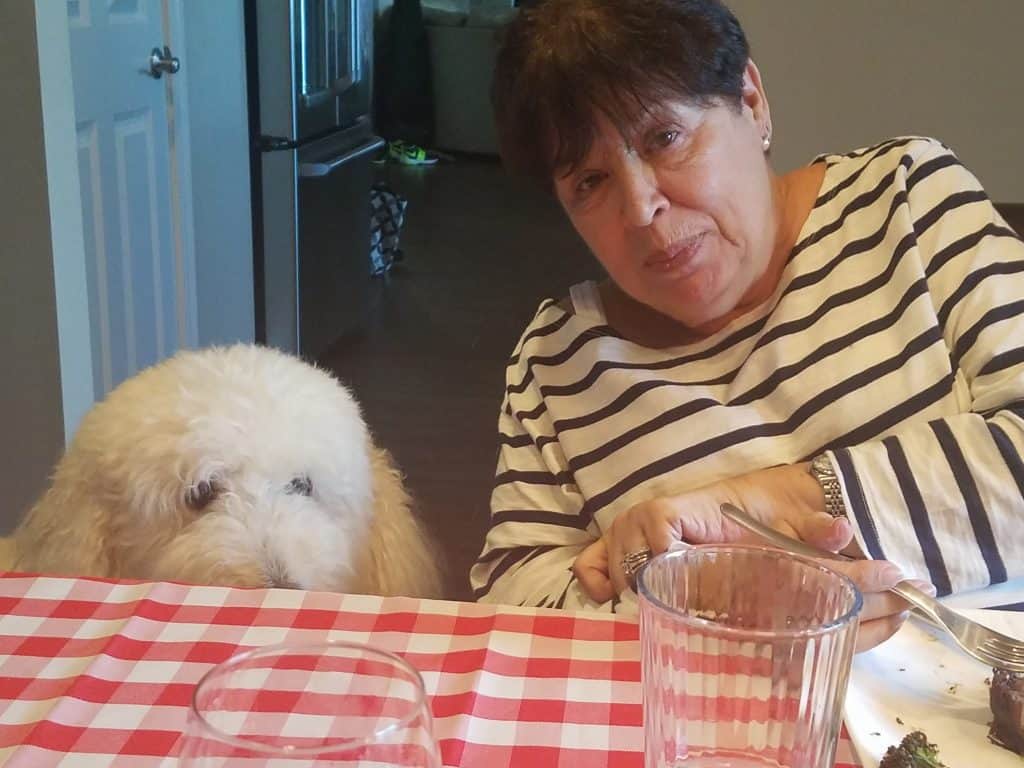 There are more foods that are toxic to pets
As much as your dog looks at you with those longing eyes to just have a "little bit" of what you're eating, you need to ignore them.  That chocolate cake that you so expertly baked and left on the counter should be out of their reach.  By feeding them "people food", you are only hurting them!