Discover how to make sure the time you and your family spend in the pool this year is as fun and safe as possible.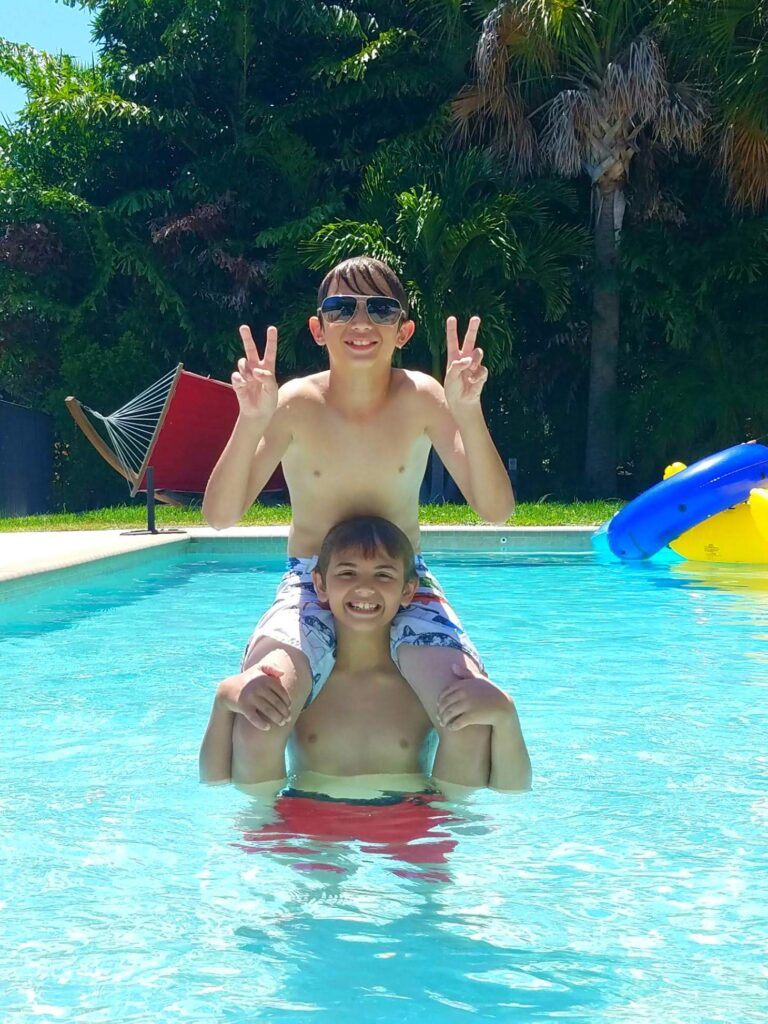 Make sure you have at least two pieces of safety equipment
The first thing that you need to do to stay safe and have fun in pool season is to make sure your pool is as safe as possible. There are several things you can do to achieve this such as checking that your drain covers are intact, and making sure you have fencing around the pool that stops people unintentionally falling in. 
However, the two most important things you will need to ensure your pool is as safe as possible are a safety hook and a life The safety hook is essential because it can be used to guide those in distress in the water to safety. The life preserver on the other hand is vital because it can be deployed to allow those struggling to stay afloat until help gets to them. 
Keep your pool clean 
It's impossible to have a fun, or safe pool season if you don't keep your pool properly clean. Indeed, not only is swimming in an unclean pool unappealing, but it could cause real harm to your family's health too. 
With that in mind, making sure you use the right kinds and levels of chemicals as well as keeping your pool clear of debris, and cleaning the filters is vital. Of course, if you would rather lie back and enjoy the pool in the summer, you can always use professional pool cleaning services to help you with these tasks. Something that makes it faster, easier and safer for everyone involved. 
Invest in some fun accessories 
One way to make pool season even more fun is to invest in some accessories that encourage more time in the water, and a variety of activities. Floaties are great for relaxing, and some can even provide much-needed shade which is ideal for the kids to give them some added protection from the sun. 
Games, such as catch, paddleball, and even items that are weighted so they will sink to the bottom of the pool and can be divided for work well too. Especially if you have water-confident kids who have plenty of energy to burn off during the summer months. 
Always supervise the kids while they are using the pool 
Last but not least, for a fun and safe pool season, this year be sure to watch the kids while they are in and around the pool. After all, pools are a great deal of fun, and the perfect way to cool off in the heat, but they do pose a safety risk. Indeed, even when children have access to floating devices, they still need supervision while in or around the water. 
Of course, making sure your kids can swim from an early age is a good idea too. Although, even this doesn't mean they can be left unsupervised. Remember when it comes to pools the motto 'better safe, than sorry' always applies.