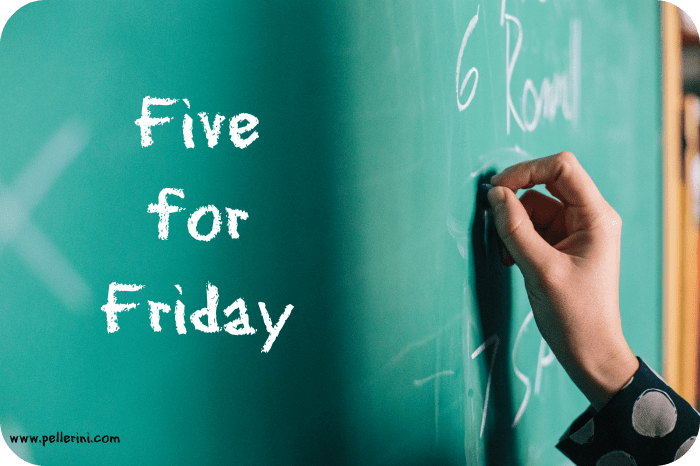 It's mid January and I am still waiting for any sign of a cold front.  I know, I know – I live in a tropical climate, but I love my sweaters and jackets!  This weekend is quarterfinals for the boys' basketball teams and the beginning of flag football for my little one – two days filled with sports!  On to the Five for Friday…I hope you enjoy!
********
I laughed out loud when I read this article, 14 Contrasts Between Parenting and Grandparenting by Scary Mommy because way more than half of them apply!
********
I was in Vegas this past weekend and had a blast at CES (and everything Vegas had to offer!).  Check out some of the really cool innovations coming our way!
********
How to stock the perfect bar at home!
********
I learned about some pretty amazing apps that can help you outsource just about anything…seriously!
********
I recently posted by 2015 reading list – any recommendations?
I hope you have a great weekend!!