*Please note that some of the links in this post are affiliate links.  Should you choose to shop via them, you will not be charged anything, but it will help support this blog!
When I first started working from home I didn't think I needed anything more than a computer and an internet connection.  A week into it, I remember sitting at my parsons-style desk, on my super cute lucite chair making a list of what I truly needed to stay organized and be able to work comfortably and effectively.  Some of the items were tactile, some were cloud-based but all have helped me immensely. I'm so excited to share with you my 1o must have tools for organizing yourself and your workspace (and a giveaway!).
FOR THE DESK
Drawer organizer: The one thing I despise the most is not being able to find something when I need it.  Being able to find my sticky notes, stapler, a highlighter, or even a simple paper clip can be the most daunting task when they aren't where they should be.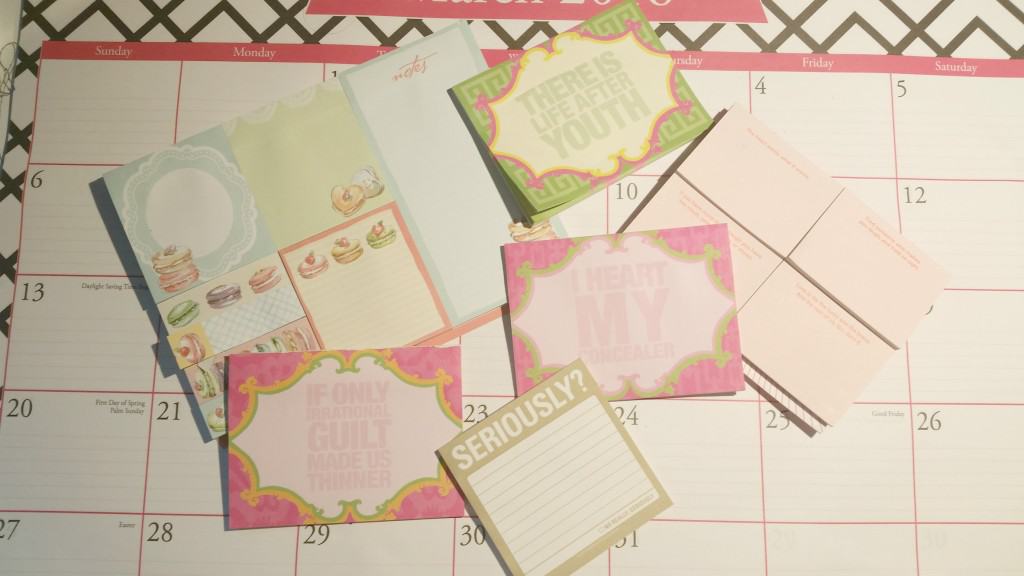 Planner: I reviewed and purchased so many planners before finding the one that fits my needs – for now.  I tried a regular weekly calendar with lines and without lines.  I tried to solely go paperless – I can't do it.  There's something about writing down what the task or appointment is that helps me to remember it, and develop on it.  I also have a love for everything stationary-related.  I have enough notecards and super cute sticky notepads to open up my own shop.  I am a true believer in the power of a handwritten note.
I have started using the Passion Planner and it's been working well for me.  I'm able to block out time for calls, brainstorming, basically anything – but see it at a glance, weekly.  I use the bottom sections to jot down my tasks for the week, both personal and work-related.  Each week, I transfer the tasks that were not completed to the current week (and hopefully there aren't any!).  The bottom right section serves as a notepad for a myriad of things ranging from social media schedules, to important phone numbers for the week, etc.
I found erasable colored pens that I use to write in the planner.  These are great for color coordinating tasks and easily erase if you make a mistake.  I used to use a pencil but after a while the text would schmear.  I have this thing against crossing out mistakes – it looks messy (could also be my OCD kicking in…).
Bulletin Board: Aside from posting motivating and visually adorable items, I also pin up my social media calendar as well as any papers that serve as reminders (such as payment reminders for my children's school events, etc.).  You can find bulletin boards in every size, shape and color, but overall remember to find one that is more functional than pretty.  I did that – I purchased a beautiful pin board from an Etsy store, and it looked perfect on the wall BUT I couldn't pin anything to it. The cushioning was too fluffy so the pins would pop out causing whatever was being held up to fall on the floor.  FAIL.  I then found a great, usable pin board at Michael's and now don't have to worry about things falling off of it.
White Board: Although I write down my tasks in my planner, and this may sound duplicative, I need to also see my projects at a glance.  I list my client's name and the pending projects, updating it regularly as projects are completed and new ones arise.  Make it fun and organized by using different color dry erase markers.  I found the cutest dry erase monthly calendar at Target's Dollar Spot – perfect for family organization between all of the sporting practices and games!
Bins:  Any mail that is work related goes straight up to my office, where I go through and either keep, file or toss it.  So as to not make a million trips up and down the stairs with one or two pieces of paper, they get "filed" in bins.  I repurposed two plastic bins that I previously used for the boys' toys for my recycling bin and shredding bin. Once a week, before the recycling truck comes, I bring down the bins, shred what needs to be shredded and then bring the empty bins back up.  Easy Peasy.
CLOUD-BASED NECESSITIES
Evernote: I've been using Evernote for about a year and it is so helpful.  I created a notebook for each of my clients as well as one for my blog, and one for personal lists and notes.  Inside each notebook I have notes for whatever pertains to that specific client.  I collect article links that are relevant for social media sharing, credentials for certain websites that require access, and more.  Here I jot down blog post ideas that I would've possibly forgotten hadn't I put it in Evernote when it first came to mind.  You can attach images to your notes, share the notes and create conversations with other fellow Evernoters (I may have made that word up).  And the best thing – it's free!  There are paid options, but I am totally fine using the free version.
Cozi: Cozi is heaven-sent.  I started using it just for my family and personal needs but just started integrating work-based tasks into it as well.  Cozi is a jack-of-all-trades app.  It is a calendar (with color coded entries for each family member – including Sadie!); it's a kick-butt shopping list maker.  I have a list for every store that we frequent, and as we run low on items, I add them to the particular store list that I need to go to replenish.  For example, I have a list for Target (obvi), Publix, Whole Foods, Trader Joes, Costco, and some others.  My husband no longer has to ask me if we need anything from the supermarket because all he has to do is go into the app on his phone (or the computer) to see what we need.  Once the items have been purchased, you check it off and it's crossed off the list in real time.  Love that!
I make to-do lists for myself and my husband, a list of scheduled deliveries, packing lists, holiday gift lists and more.  Recipe Box and Contacts are two functionalities you can use if you pay for the upgraded "gold" package, which I believe it worth it.  You can try the gold version for free for 14 days and see how great it truly is!
Dropbox: Ever have the need to send large files to clients or even photos to your family but can't do so because your email client won't allow it?  Dropbox is perfect for that.  You create an account and seamless send any large files and also file them – and it is all cloud-based.  You can retrieve the files from anywhere.  It's FREE too – up to a certain storage capacity.
Picmonkey: I love Picmonkey to easily create social media images or fix up my photos.  This program isn't cloud based, but you can access it easily from your computer.  It is relatively easy to learn and use, and if you purchase the premium version you get access to more bells and whistles in terms of fonts, filters and more.  It's worth the splurge of $33 annually!
Asana: My graphic designer and I use Asana for project management.  Yet another free program (YAY!), I can easily create a project, list the required tasks to be done and assign a person and deadline to each of them.  I get notifications when a task has been worked on or a note has been placed in that particular project.  You can upload files pertaining to rach project, making it easily accessible for the other people, as well as archive projects once they are completed.
FOR OVERALL ASTHETICS
Personal Photos: The best thing to turn my frown upside down is to look at photos of my two beautiful boys.
Daily Calendar: I enjoy tearing off the page from the previous day to see what my page-a-day calendar has in store.  This year I have the Someecards calendar and it's definitely made me laugh quite a bit!
Laptop: I love working on my laptop.  It goes with me everywhere – downstairs, outside, to baseball practices.  Since it is practically attached to me, I wanted to make it "pretty".  Caseapp kindly offered for me to design my own custom laptop skin, so I decided on the marble look.  I've seen it all over and love the clean look! It was so easy to apply (even for me!) and makes my laptop look a little fancier.
You can choose from their predesign options or upload your own photo to create a custom iPhone case or custom laptop skin.
Caseapp was super kind to offer my readers 20% off their order.  Use the code "PELLERINI20" at checkout!
One of my readers can win $40 toward their custom designed skin!
What do you need to keep organized?  I'd love to know!