In the realm of business, it's not just about generating revenue but also carefully managing costs. However, this balance can often become skewed when there are silent culprits eating into your profitability. These overlooked costs, much like the hidden parts of an iceberg, can pose a significant threat to your business's financial health. In this post, we aim to shine a spotlight on these silent factors, helping you identify and mitigate them to safeguard your business's profitability.
The high cost of ignoring costs
In running a business, certain costs are front and center: rent, wages, supplies, marketing, among others. However, several overlooked costs, lurking just beneath the surface of your budget, could be quietly draining your resources. These could range from operational inefficiencies to a lack of automation, high employee turnover, and neglected maintenance. These might seem like small leaks in the vast ocean of your total expenses, but over time, they can grow to become significant drains on your profitability.
Why is it vital to look at these hidden costs? Ignoring them can lead to increased expenses, decreased productivity, and ultimately, an adverse impact on your competitiveness. The good news is that these costs, once identified, can often be reduced or eliminated, paving the way for a healthier bottom line.
Costly Culprit 1: Inefficient Operations
Let's kick off with the first cost culprit: inefficient operations. Imagine a scenario where tasks that should take an hour are taking three, or where employees spend more time searching for information than using it. Inefficient operations are like sand in the gears of your business machine, creating friction, slowing down progress, and consuming valuable resources.
Inefficiencies can stem from various sources – outdated processes, uncoordinated teams, lack of clear communication, or even insufficient use of technology. While these inefficiencies might seem minor individually, they can cumulatively lead to significant time and resource wastage. This 'time leakage' translates into increased costs and missed opportunities, putting a strain on your profitability.
So, how can you combat operational inefficiency? Here are some practical tips:
Review and Update Processes Regularly:

Ensure your business processes are up-to-date and reflect the best practices. Regularly reviewing and refining these processes can help you identify and rectify inefficiencies.

Promote Clear Communication:

Misunderstandings and confusion can lead to wasted time and effort. Encourage open and clear communication within your team to ensure everyone is aligned and working towards the same goal.

Invest in Technology:

Technology can be a powerful ally in combating inefficiency. Whether it's project management software to keep track of tasks, or collaborative tools to facilitate teamwork, technology can help streamline your operations and enhance efficiency.

Training and Skill Development:

Ensure your employees have the skills and knowledge required to perform their tasks efficiently. Regular training and skill development can help improve performance and productivity.
Operational inefficiency is a silent but significant drain on your business resources. By identifying and addressing these inefficiencies, you can tighten your operations, improve productivity, and protect your profitability. It's like tuning your business engine for peak performance – so why wait? Let's get tuning!
Costly Culprit 2: Lack of Automation
Picture this: An employee spends hours each week manually inputting data into spreadsheets, leaving room for errors and taking away from their time to engage in higher-value tasks. This scenario is not uncommon in businesses that have yet to embrace automation, and it's a silent profit-killer.
Failing to leverage automation can be an expensive oversight. Repetitive, manual tasks not only consume valuable time but also leave room for human error, both of which can negatively impact your bottom line. Plus, they can lead to employee burnout and dissatisfaction, reducing productivity and morale over time.
That's where automation comes in. With the help of automation tools, repetitive tasks can be performed more efficiently and accurately, freeing up time for your team to focus on strategic, value-added activities. This leads to increased productivity and cost savings, contributing positively to your profitability.
One such automation tool, as an example, is buildops field service management. If your business involves on-site services, such as maintenance or repair services, this software can streamline your operations like never before. It can automate tasks like scheduling and dispatching, invoicing, and customer relations, reducing administrative burden and enhancing efficiency.
Imagine having accurate schedules created at the click of a button, invoices generated and sent automatically, and seamless communication with your customers. This not only saves time but also improves service quality and customer satisfaction, further boosting your business's success.
In essence, lack of automation is like choosing to walk when you have a perfectly good car at your disposal. So, fasten your seatbelts and let automation drive your business towards greater efficiency and profitability!
Costly Culprit 3: High Employee Turnover
A revolving door of employees can be a significant cost factor in your business, and it's often one that's overlooked. The costs associated with high employee turnover aren't always obvious, but they can be substantial.
Every time an employee leaves, there are direct costs like recruiting and training a new hire. These costs include advertising for the position, time spent interviewing candidates, conducting background checks, and onboarding the new recruit. But that's just the tip of the iceberg. There are also indirect costs – the lost productivity as the new employee gets up to speed, the possible loss of clients or business due to the disruption, and the impact on the morale of other employees.
So how can you tackle high employee turnover and its associated costs? Here are some suggestions:
Cultivate a Positive Work Culture:

A positive work environment

that fosters respect, collaboration, and open communication can make employees feel valued and appreciated, reducing the desire to look for opportunities elsewhere.

Invest in Employee Development:

Providing opportunities for growth and advancement can increase job satisfaction and loyalty. Consider implementing training programs, mentoring, or other career development opportunities.

Offer Competitive Compensation and Benefits:

Ensure your compensation packages are competitive and reflect the value each employee brings to your business.

Foster Work-Life Balance:

Promote a healthy work-life balance to prevent employee burnout. This could involve flexible work hours, remote work options, or simply promoting a culture that respects personal time.
High employee turnover is a costly culprit that can sneak up on your business. By implementing these strategies, you can foster a loyal, stable workforce, reducing turnover costs and enhancing your business's profitability in the long run.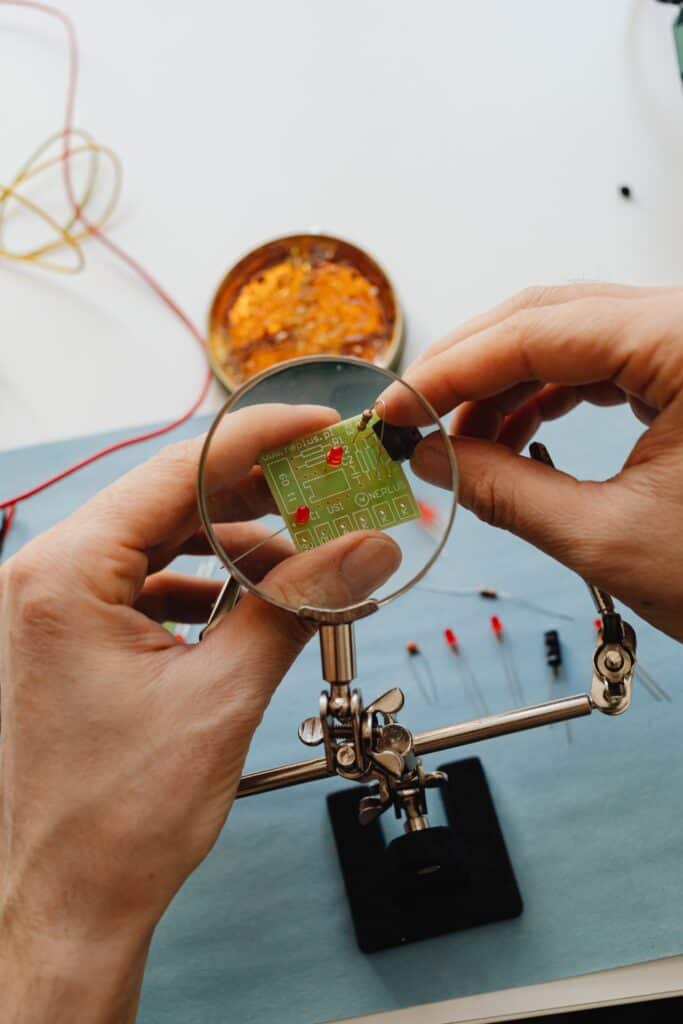 Costly Culprit 4: Neglected Maintenance
Imagine driving a car without ever changing the oil or rotating the tires. Sooner or later, you're going to end up with an expensive repair bill, and the same applies to your business. When equipment, software, or facilities are not regularly maintained, they can deteriorate or break down, leading to costly repairs or replacements.
Whether it's the server that stores your vital data, the machinery that produces your goods, or the software that keeps your operations running smoothly, a failure in any of these areas can have significant repercussions. It can lead to unexpected downtime, lost productivity, reduced customer satisfaction, and an overall negative impact on your bottom line.
So, how can you avoid these costs? Here are some strategies to implement effective maintenance:
Regular Inspections:

Schedule regular inspections of equipment, facilities, and software to identify any potential issues before they become major problems.

Preventative Maintenance:

Just like you would service a car to prevent breakdowns, regular maintenance of your business assets can prevent failures and prolong their lifespan.

Use of Maintenance Software:

Consider using maintenance management software to keep track of maintenance schedules and tasks. This can help ensure that nothing slips through the cracks.

Training:

Make sure your employees are trained to properly use and maintain equipment and software. This can prevent unnecessary wear and tear and reduce the likelihood of user-induced errors.
Neglected maintenance can be a silent but costly issue for your business. By implementing effective maintenance strategies, you can keep your operations running smoothly, avoid unexpected costs, and protect your bottom line. Remember, prevention is always better (and often cheaper) than cure!
The Cost of Ignorance and the Value of Vigilance
In the world of business, ignorance is not bliss. Unseen or unrecognized costs, like inefficient operations, lack of automation, high employee turnover, and neglected maintenance, can quietly eat into your profits. These silent leaks, if left unchecked, can turn into a flood, washing away your hard-earned profits.
However, knowledge is power. Being aware of these hidden costs is the first step towards mitigating them. By taking a proactive approach and addressing these issues, you can plug the leaks, enhance efficiency, and maintain a healthy bottom line.
The world of business is a dynamic one. As the landscape changes, new costs might emerge. It's important to remain vigilant, regularly reassessing your operations, and adjusting your strategies as needed, because, in the end, it's not just about making money, it's about keeping it too. Stay vigilant, stay profitable and remember thats is everchanging, so just because you have made changes once, does not mean you do not need to do so again.