*Please note I was given the Mazda CX 5 for a week to review and give you my honest opinion – of which this post has 100% of! 
I was super excited to test drive the new Mazda CX5 this month and thought it would be fun to tour West Palm Beach's street art scene in it! We dropped the kids off at school in the morning and headed downtown.  We wanted to get some great photos of the art without the congestion of the usual parked cars blocking our view!
CANVAS WEST PALM BEACH STREET ART
First stop was to a piece that we visited initially while it was being completed back in November of last year.  This is Kobra's Hamlet.  It amazes me how much detail and care is taken when painting these huge installations.  This one in particular is on the side of a theater.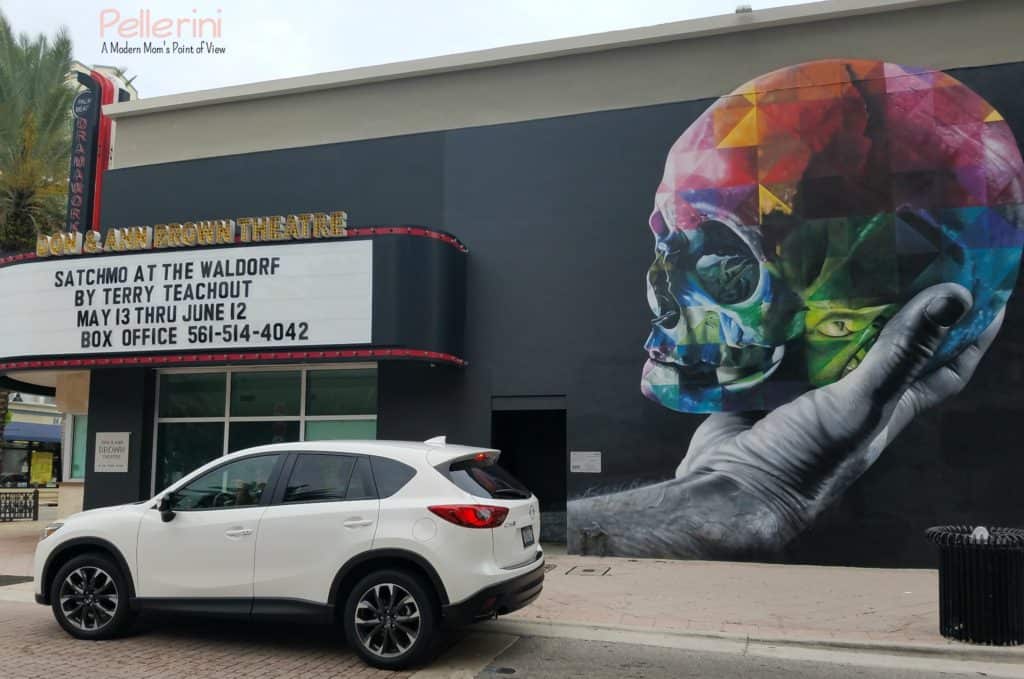 The next piece by Greg Mike is fierce yet jovial.  Once again, the attention to detail on these massive cats is unreal!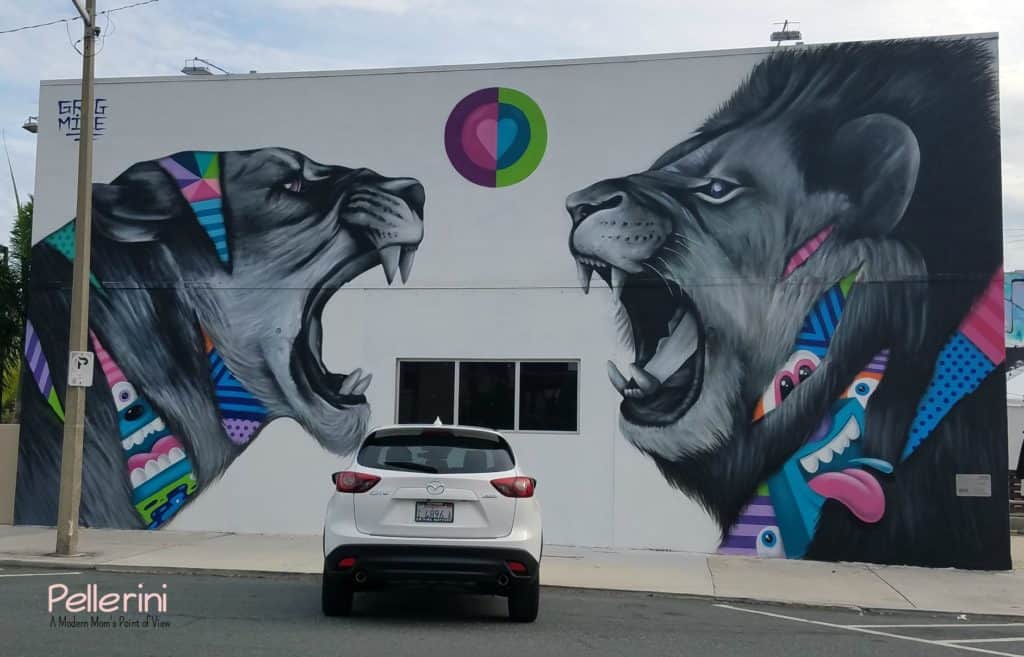 2alas created this intricate black and white linear beauty below: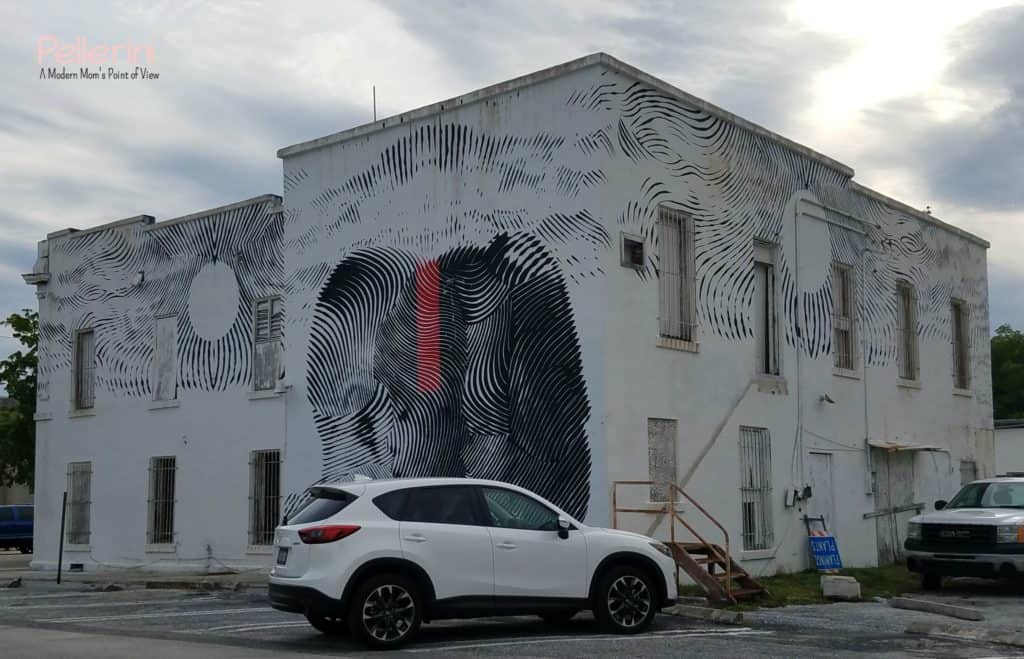 Case, known worldwide for paintings featuring hands, created this fabulous piece.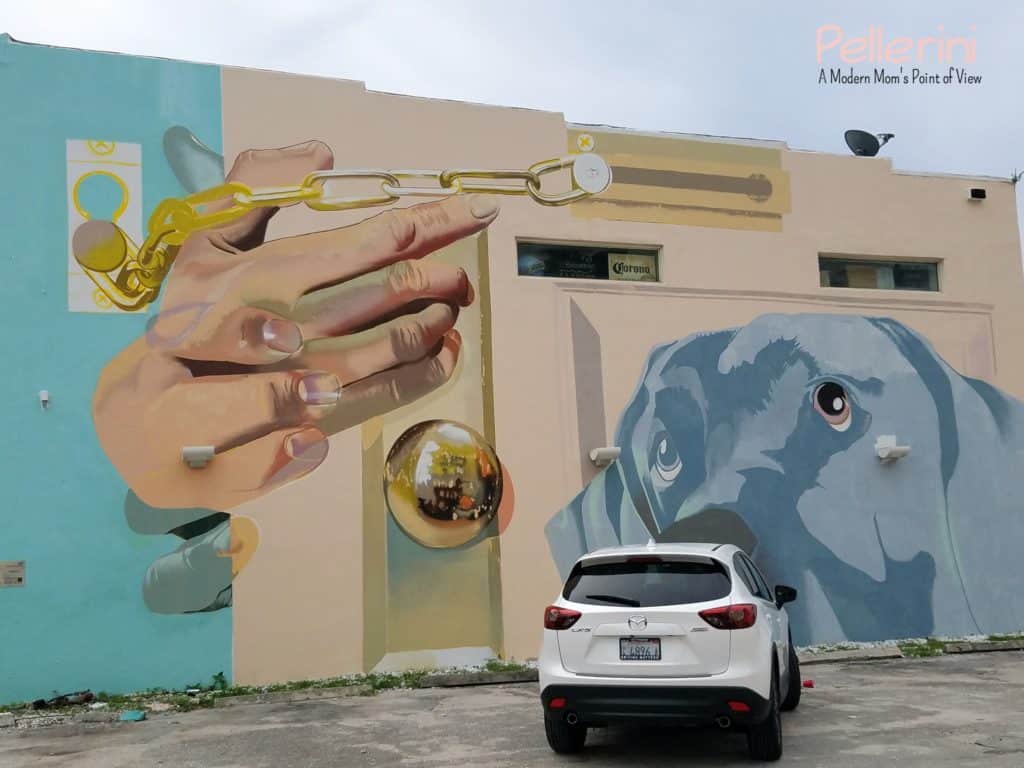 Anthony Hernandez's piece speaks volumes – especially the part where you an become the puppet (to the right of the Mazda).
My absolute favorite, another Anthony Hernandez piece, is this one of JFK.  LOVE.
Wrdsmth has a way to get the point across in a simple manner – with a simple typewriter.  These are just two of the many pieces one can find throughout the city.
This one below is my favorite of all of the Wrdsmth pieces (the photo was taken back in November 2015 when the Canvas show opened).
On our way back home, we came across this work of art, but it wasn't street art.  I like to call it "sky art" – another beautiful beach morning in Palm Beach!
A LITTLE BIT ABOUT THE NEW MAZDA CX 5
The Mazda CX 5 is the youngest sibling to the CX 7 and CX 9.  My family and I enjoyed riding around in this newest SUV.  I was most impressed with the technological advancements such as alerts for:
When the driver may infringe on the left or right lane on either side of the vehicle
If there is a vehicle in your blindspot
When there is a car or other obstruction in front of the Mazda CX 5 (an advanced breaking system to avoid rear ending or colliding with the obstruction).
The interior was beautiful – I loved the white perforated leather seats and the in-dash control panel.
Have you seen the Mazda CX 5 on the road yet? Are you a street art fan?  Tell me which one above was your favorite piece!!