Even though I only live about an hour or so away from one of the most exciting cities in the United States – Miami – I don't visit there as much as I wish I could!
It's time to plan the perfect Miami staycation and I've got the perfect itinerary for you…
WHERE TO STAY IN MIAMI
Check into the JW Marriott Marquis Miami.  Unpack your clothes and toiletries, and get ready for a fun day in the city!
When I visited there for the first time, I was in awe of the room size, but it was the bathroom that really wowed me.  The large soaker tub with a bathtub caddy tray and separate shower with rainfall shower heads were amazing, but the in-mirror TV was the kicker!
The floor to ceiling windows gave way to a beautiful water view.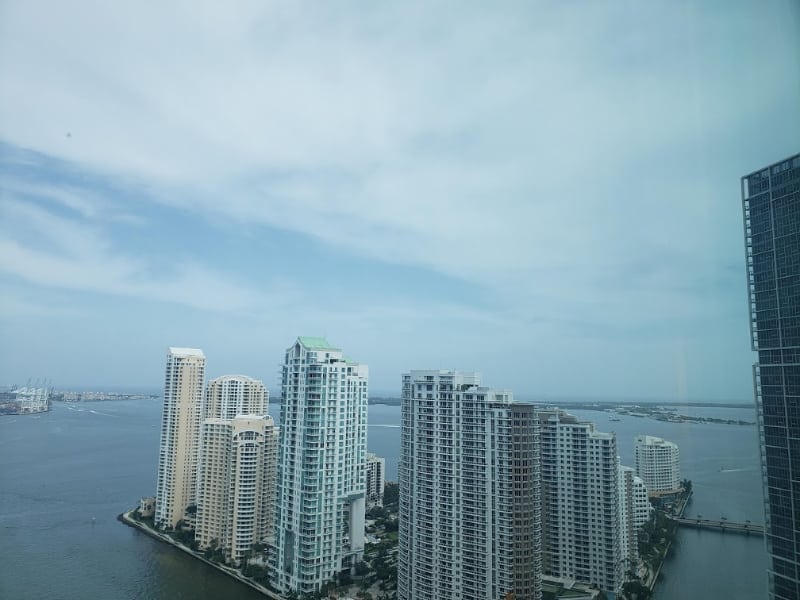 Visit the 19th floor to enjoy the 3D Media Room.  Play basketball on the indoor regulation sized basketball court, JW Arena.
Break a sweat in the fitness center overlooking breathtaking water views.  Don't forget to volley some tennis balls on the indoor tennis court!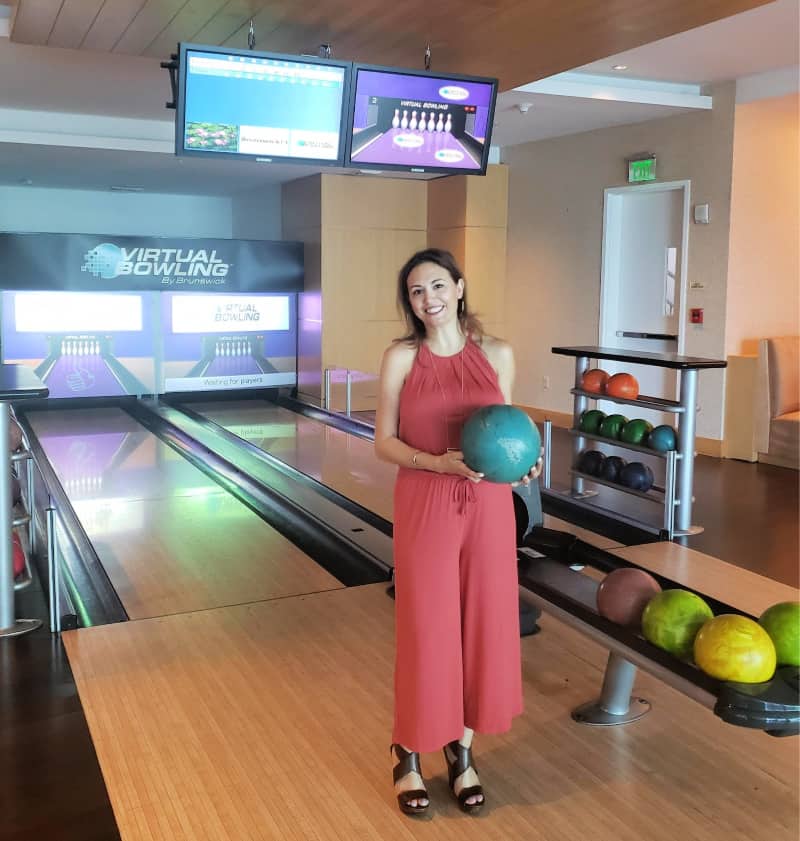 I especially liked the virtual bowling alley, which was just one of the activities you could enjoy with the family within the sports and entertainment complex.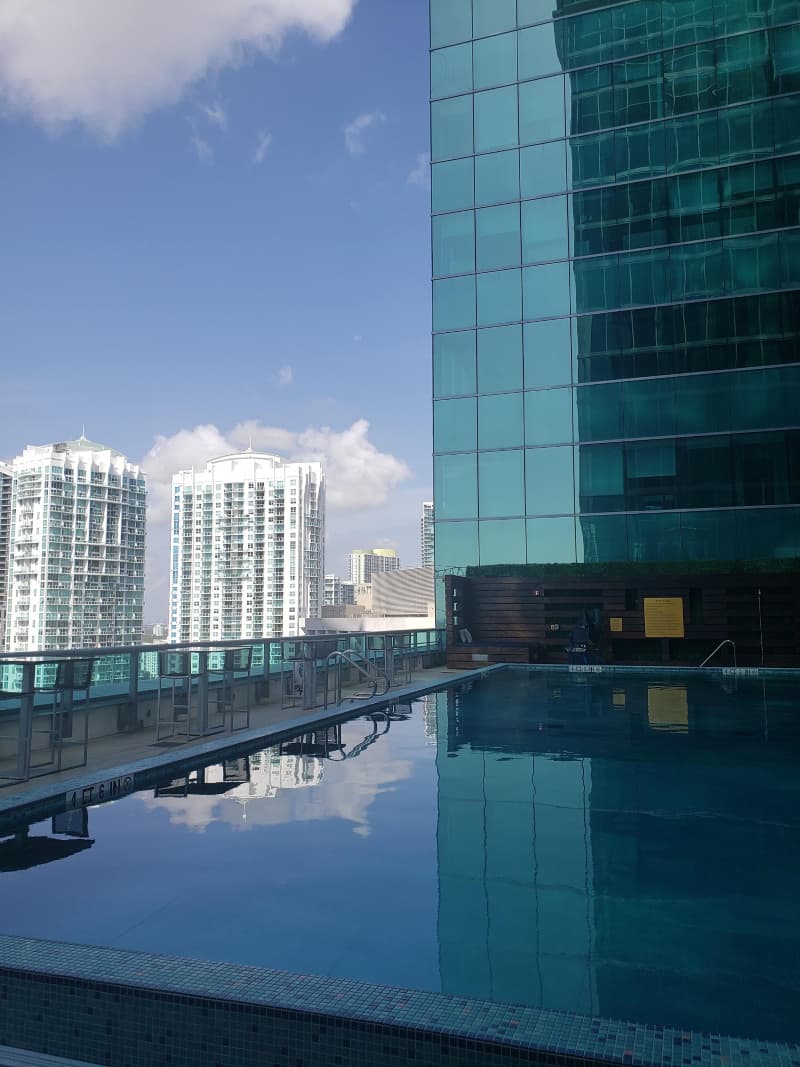 WHAT TO DO
I have been dying to go to the Phillip and Patricia Frost Museum of Science so when I was hosted to go, I jumped at the opportunity.  There's something about science that has intrigued me since I was a little kid.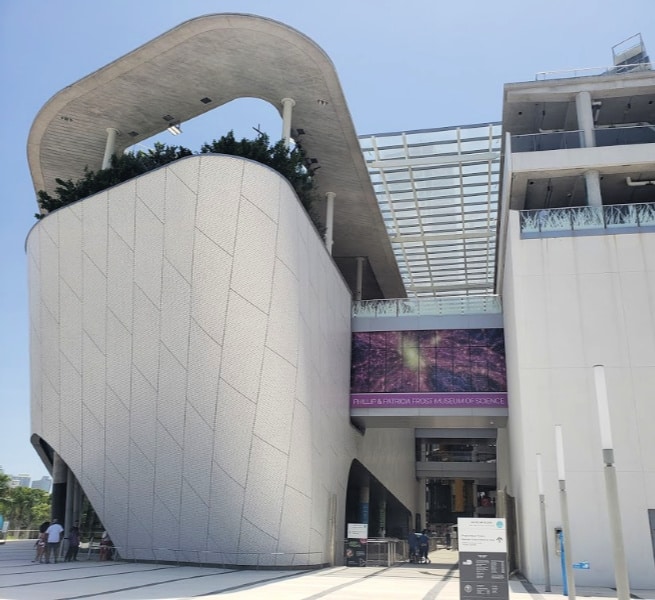 The first place I toured was the aquarium.  Each time I plan a vacation, I try to visit the local aquarium because there is something soothing and super cool at the same time about the underwater world.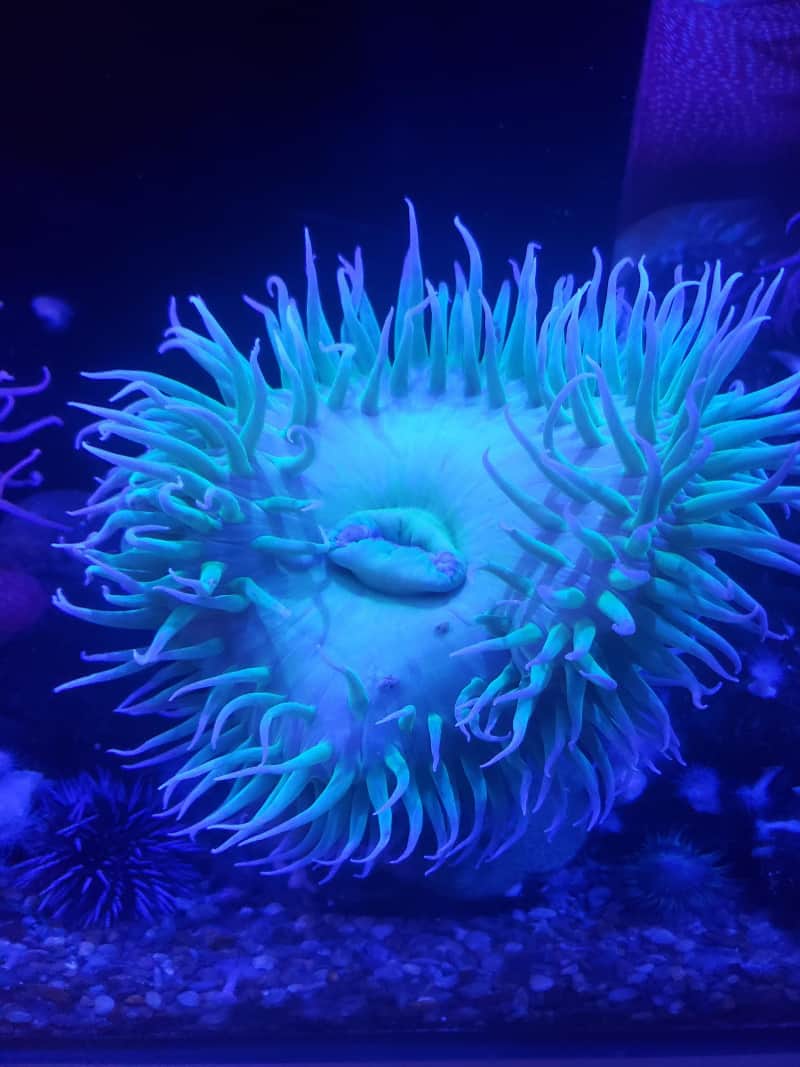 There are so many exhibits to soak in, some there for a limited time, so be sure to check the calendar of events before visiting.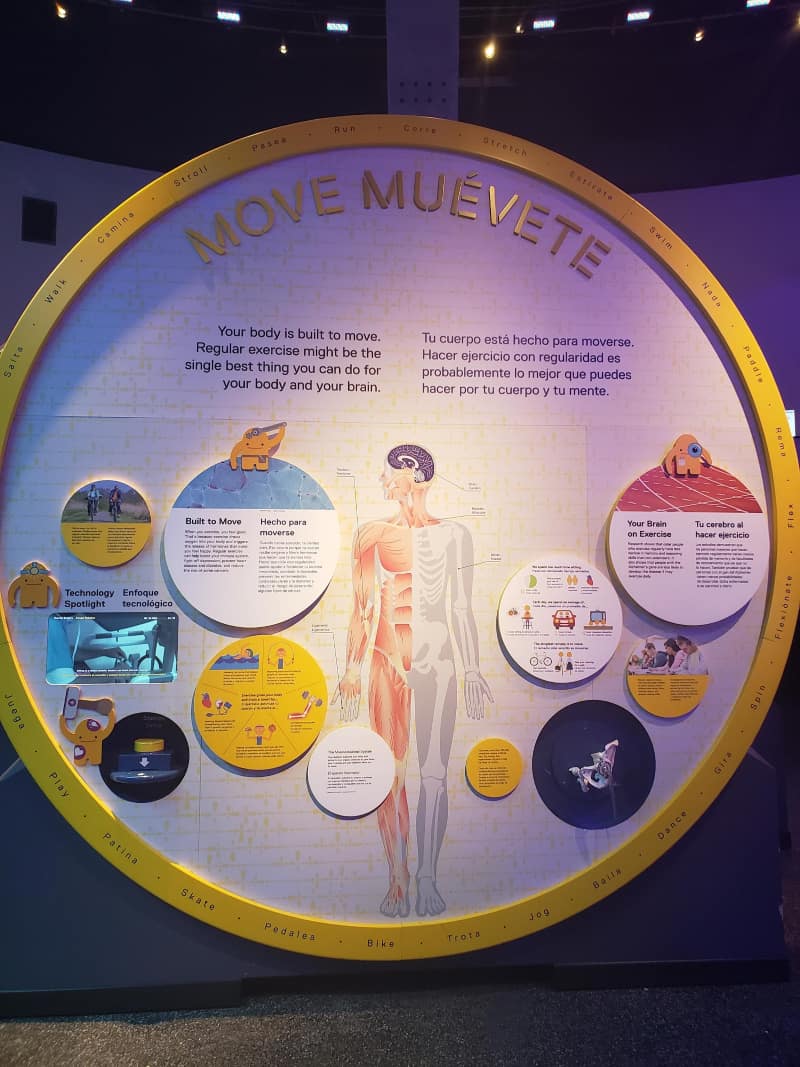 Right next door is the Perez Art Museum Miami.  Exhibits change throughout the year so be sure to check the website as well for and updated calendar of events and exhibits.  The gift shop had some really cool and different items – something for everyone!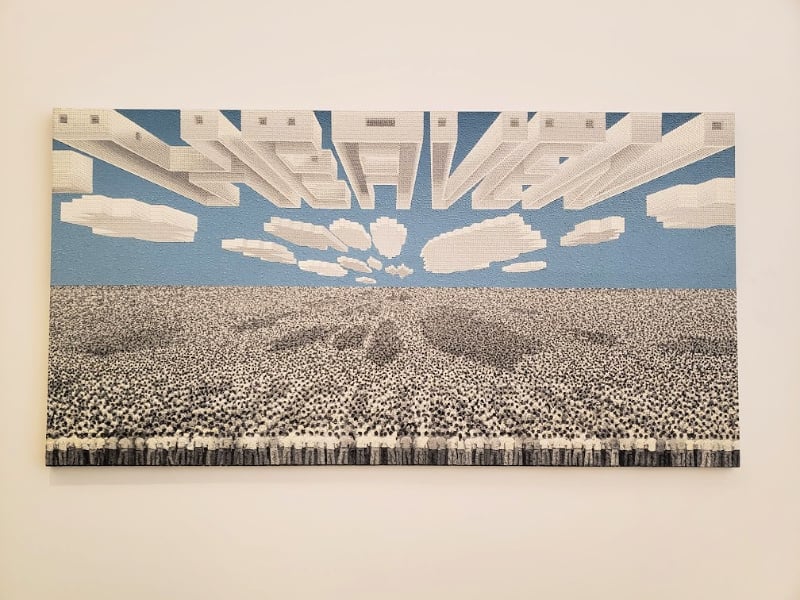 WHERE TO EAT
One of my favorite meals is brunch.  Whenever we travel, whether it be a far away vacation or a staycation, we make sure to plan a special brunch.
This brunch adoration started when I met my husband.  We'd try out different local places to find the best of the best.  Some places had a coveted Bloody Mary bar, others offered their take on the traditional Eggs Benedict.
Boulud Sud, Chef Daniel Boulud's newest venture within the Marriott Maquis in downtown Miami, has risen to my all-time favorite brunch spot.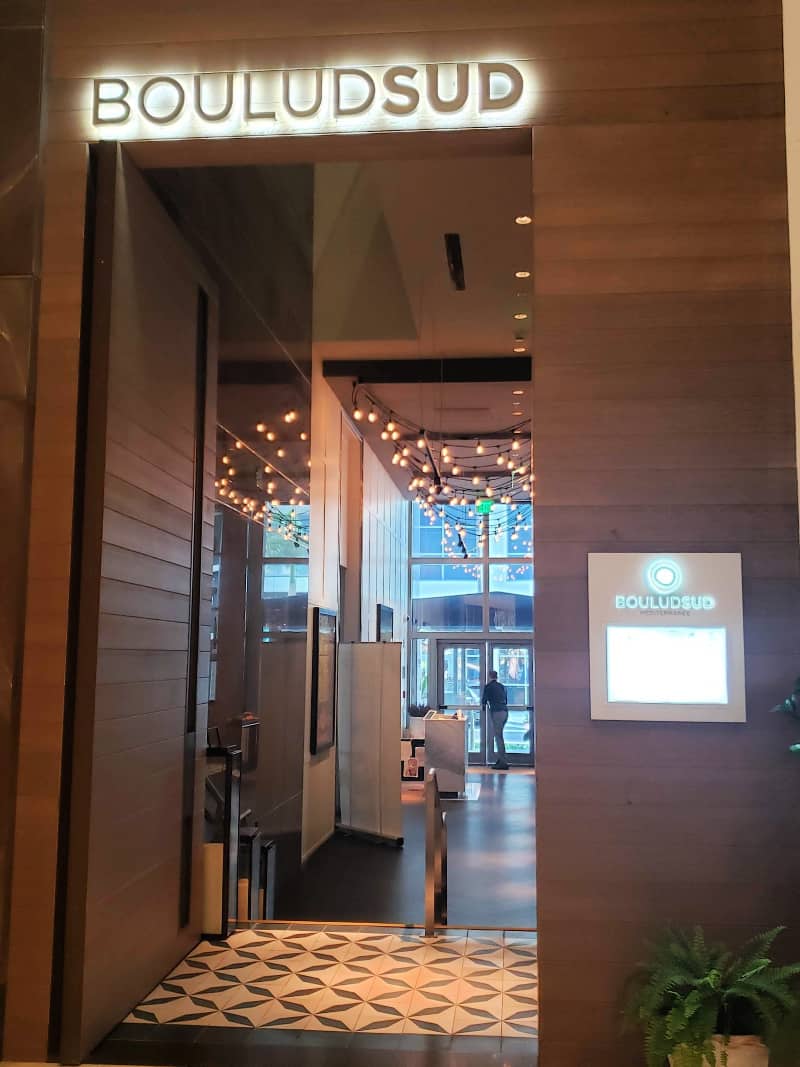 Start with one of their signature cocktails (I went for a classic Bloody Mary, but there a few variations to choose from!), and then choose between the prix-fixe menu or a la carte.
Definitely, definitely, definitely order the Octopus a la Plancha.  as a starter.  The Burratina was super soft and tasty as well.
I opted for the Frenchie Burger – a perfectly prepared burger topped with tomato compote, rillon, and raclette; served with fries.
Others at the table ordered the Tunisian Brik (a very cool presentation and tasty to boot), grilled steak and egg, and brioche french toast.
If you're looking for some Mexican food with a super cool atmosphere, check out Bakan.  Located in the Wynwood district, this indoor/outdoor dining spot also offers its patrons a behind the scenes look at how to make homemade tortillas via its open view kitchen.
I recommend the guacamole to start, followed by Vuelve a la Vida – shrimp, calamari, octopus, scallops, guajillo and ancho chile tossed with lemon, orange and avocado.
If you like fish, you have to try the Huachinango Entero.  It is a whole red snapper, prepared two different ways.  One half has an achiote rub, while the other half is prepared with a lemon, garlic, and parsley rub.  YUM.
Don't forget the short rib.  I can't.  It was super, super soft and so tasty.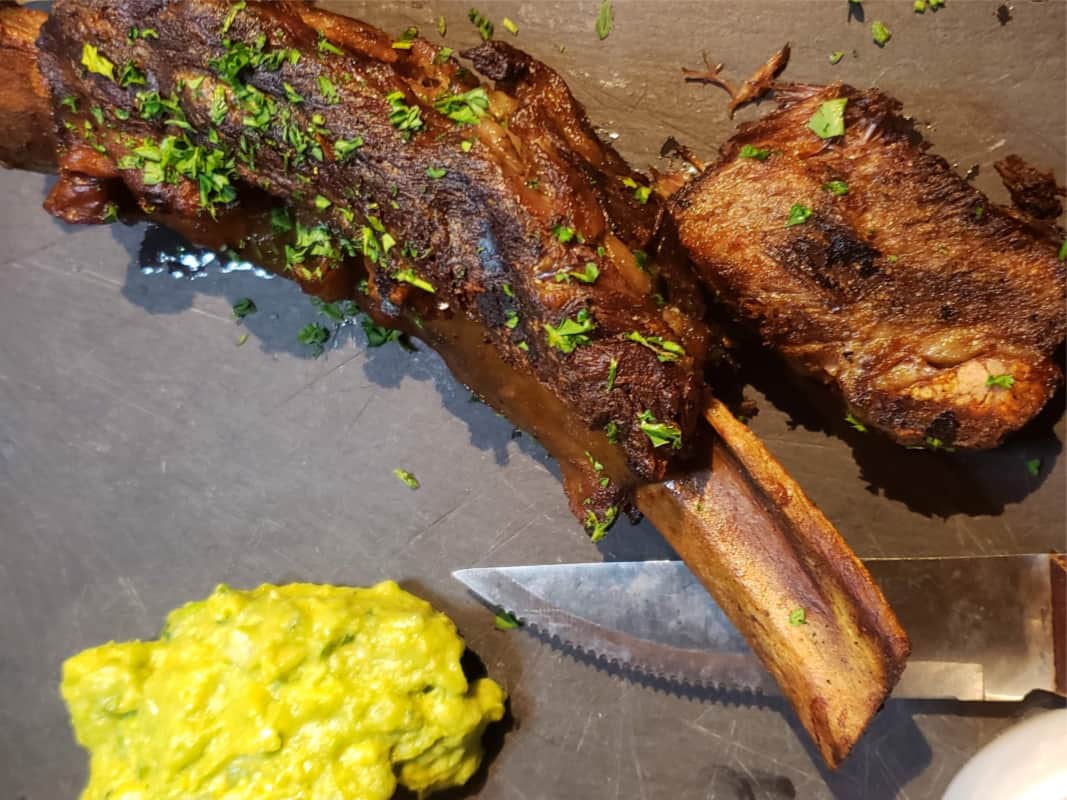 Walk around Wynwood and you'll find basically any type of cuisine you can think of!
Have you ever visited Miami?  If so, please comment below with your favorite places to go and eat!