The traveler's globe is split up into those places that you refer to by country name and those that you have to be more specific about. If that sounds like a weird assertion, think of it this way. When you tell someone you went to Turkey, they'll nod and ask how it was. If you tell them you were in France meanwhile, they'll ask "Oh, which part?". It's much the same way people think of the US – one country, but fifty states and so many cities.
Of those two categories, it is fair to say Spain is firmly in the latter. Not only is it a country with a number of showpiece cities; it's a few countries in one. Literally, in some people's view. You can tell someone you went to Spain – but depending on where in Spain you go, your experience will vary considerably.
Let's get the elephant in the room dealt with first, shall we? There are people born and raised within the borders of Spain who would never call themselves Spanish. Indeed, some areas have their own devolved governments. Travel to the Basque country, for example, and you'd be well advised not to refer to anyone as Spanish unless they do so first. The same happens in Catalunya and in some other areas. It doesn't make them hostile places to go to, but it's worth knowing where you are.
4 Must See Cities in Spain
Madrid: A Capital Idea For First-Time Travelers
One thing to note about Madrid, which makes it very different from a lot of national capitals – it's pretty much right in the middle of Spain. Many European capitals are far more coastal, a testament to those nations' seafaring histories.
In Spain's case, King Philip II moved his court to the burgeoning town of Madrid, and it became the capital as a result. This is a status that the city has risen to meet. There are few cities anywhere in the world as stylish and as captivating.
If you have a passion for art, Madrid is certain to hold your interest. Some of Spain's premier galleries are to be found here, with the world-famous Prado a key among them. Art both modern and historical lines the walls and walkways of this fascinating museum. A short walk away in either direction you can find the Museo Reina Sofia or the Thyssen-Bornemisza. In the former, you will find 20th Century Spanish art. In the latter, collections from all over Europe.
Credit
If you've had your fill of art, a pleasant walk might be more attractive to you, with the Buen Retiro park a suitable location. You can do a spot of shopping on the upmarket Gran Via before eating in one of the city's many restaurants serving fine Spanish dining.
Barcelona: A Second City In Name Only
Perhaps it's the fact that one is in the semi-autonomous Catalan region. Maybe it's got something to do with the febrile rivalry between their soccer teams. Who knows? What we do know is that Barcelona and Madrid are cities that don't have the friendliest relationship.
Well, as a tourist, you don't need to concern yourself with that. All you need to do is enjoy the best that both cities have to offer. And if Madrid is a city for the art lover, Barcelona has the upper hand on architecture. Once you've got yourself from Barcelona airport to city, you're among a genuinely beautiful city. Much of the city is shaped by the beautiful gothic buildings of Antoni Gaudi.
Credit
Most famously there is the cathedral Sagrada Familia, but there are many more buildings by the famous architect. Check out the Colonia Guell for a real treat.
Gaudi's signature look very much defines the city, with the famous walkway of Las Ramblas an essential part of any trip here. But it's not all there is to see. The park at Montjuic is a treat for all with its famous fountain nearby. If anyone in your traveling party is a sports nut, try and get tickets for a game at the Nou Camp – home to soccer legends FC Barcelona.
Bilbao: Industrial, But Beautiful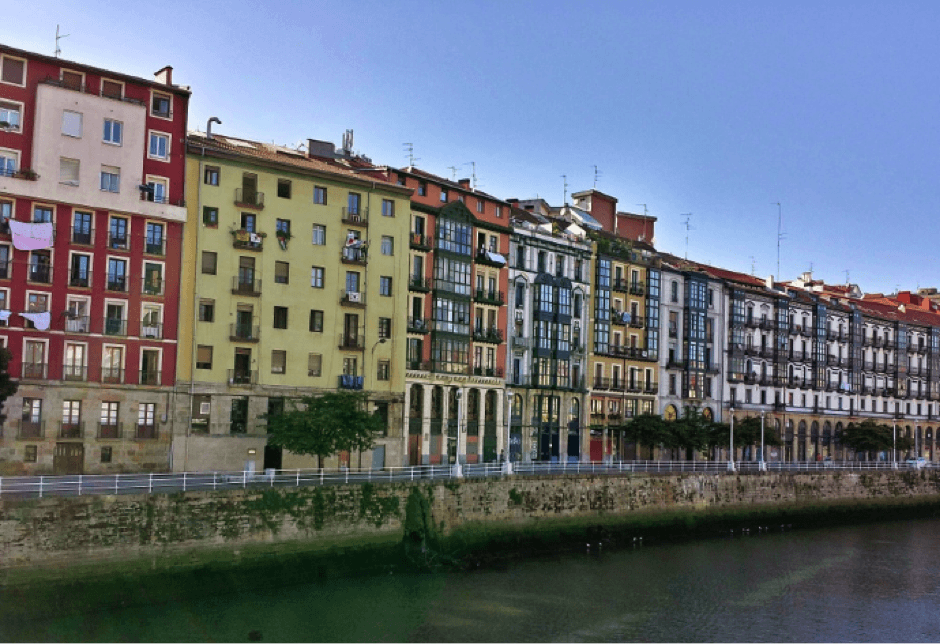 If Madrid is known for its galleries and museums, and Barcelona for its cathedrals, Bilbao is a city with both and more. The capital of the Basque country, it is not without a tragic history or two. While it may be known as an industrial city, it also has plenty of beauty to appreciate. Surrounded by lush green hills and with the Nervion river running through it, it's a city that is easy on the eye.
The showpiece building in Bilbao is, without a doubt, the Guggenheim Museum designed by Frank Lloyd Wright. Like other Guggenheim galleries, the building itself is a work of art to rival anything housed inside. A short ride away you'll find the Basilica de Begona, the city's most famous church.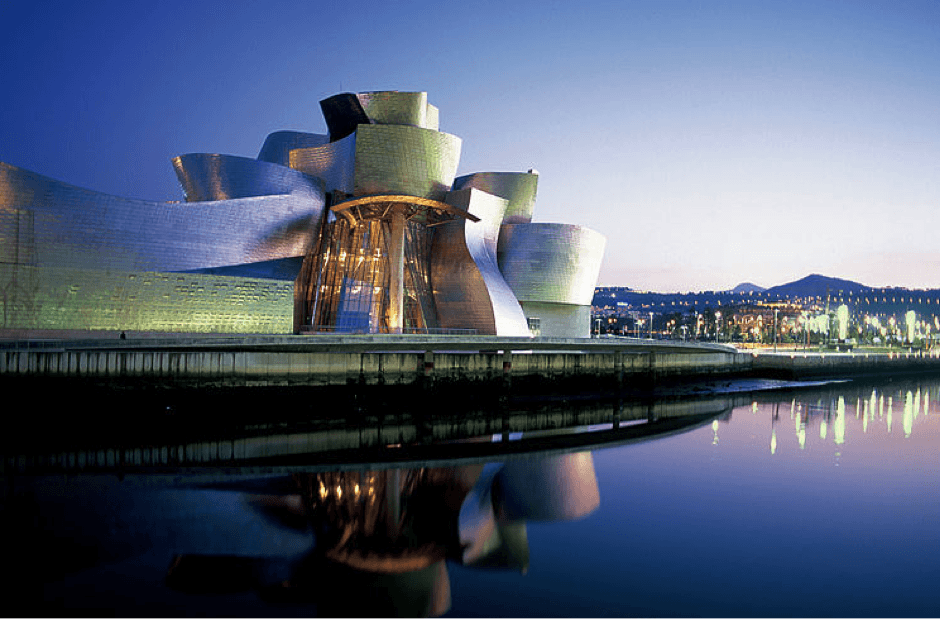 Credit
Then, if you just want to get out in the open air for a walk, give Mount Artxanda a try – there's something for all ages and tastes to appreciate.
Sevilla: History Is All Around You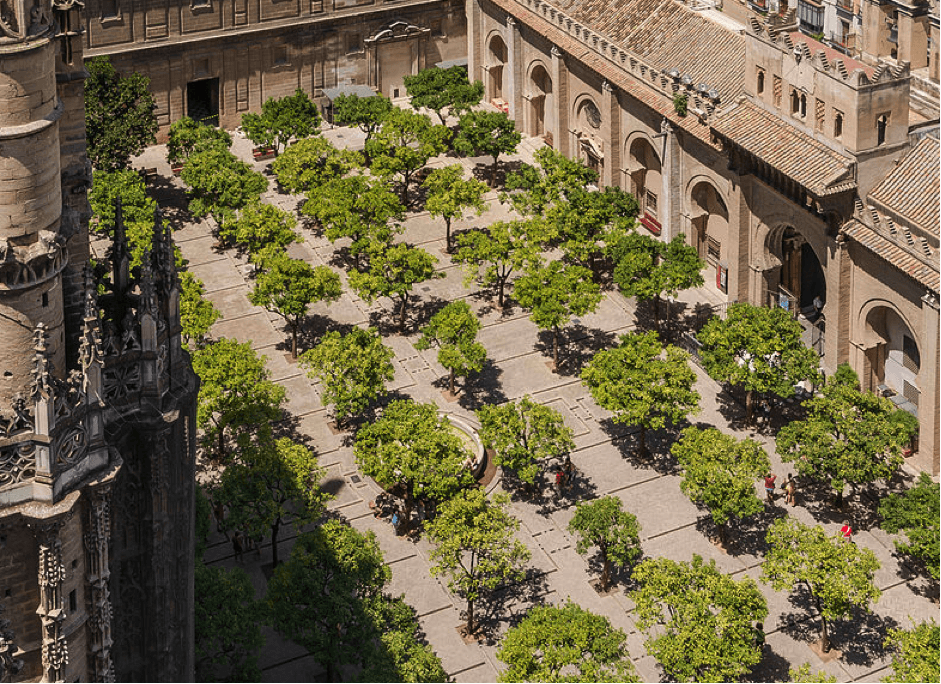 If you're voyaging to Spain from the US, then it is only fair to pay a visit to Sevilla, if only to see the final resting place of Christopher Columbus. Although historians are divided on who actually discovered America, it is credited to Columbus. He made the trip in 1492 – more than five centuries on, why not return the favor?
Should you visit Sevilla in summer, be prepared to remark on the smell of the city. It's not unpleasant, by any stretch of the imagination. The city is one of the prime regions of Spain for orange-growing, and as the trees hit full bloom, the city truly does smell of fresh orange.
Spain, then, is a land of contrasts. Just saying you've been to Spain will never fully cover where you went and what you saw. And if you don't get to see it all first time around, then it's just an excuse to go back. You won't regret it.