This morning I attended my first parent-teacher conference for N!  I have to say – I was a bit nervous and it wasn't even for ME!  I aimed to dress "professional" as if I was the one being reviewed.  Hee hee.  I parked the car and as I was walking up to the school's front doors, I was wondering what we would talk about.  DUH – Nathan!!!  It was interesting that I had to push a button to have someone unlock the entry door (kind of sad as we didn't have that security when I was growing up – it wasn't needed).
I had to go straight to the main office and check-in as a visitor.  They had a computer station set up where I had to enter my name and reason for the visit.  After I finished the electronic form, I clicked "Complete" and a name tag was printed.  Technology these days!!
Walking down the hallway to N's classroom, I couldn't help my reminisce about my childhood.  The smell of the school reminded me so much of my elementary school days.  The thick, concrete block walls were littered with the children's' artwork.  I was so proud to see N's pumpkin and black cat hanging amongst his friends' work.
Opening the door to room 130, my palms started to sweat – what???  Seriously…I was nervous.  N's teacher is a nice lady – eyebrow and nose ring included.  She's probably in her 50's, not too feminine, and you can tell that she doesn't take crap from anyone.  She leads me to a small half-moon shaped table and offered me one of the tiny chairs.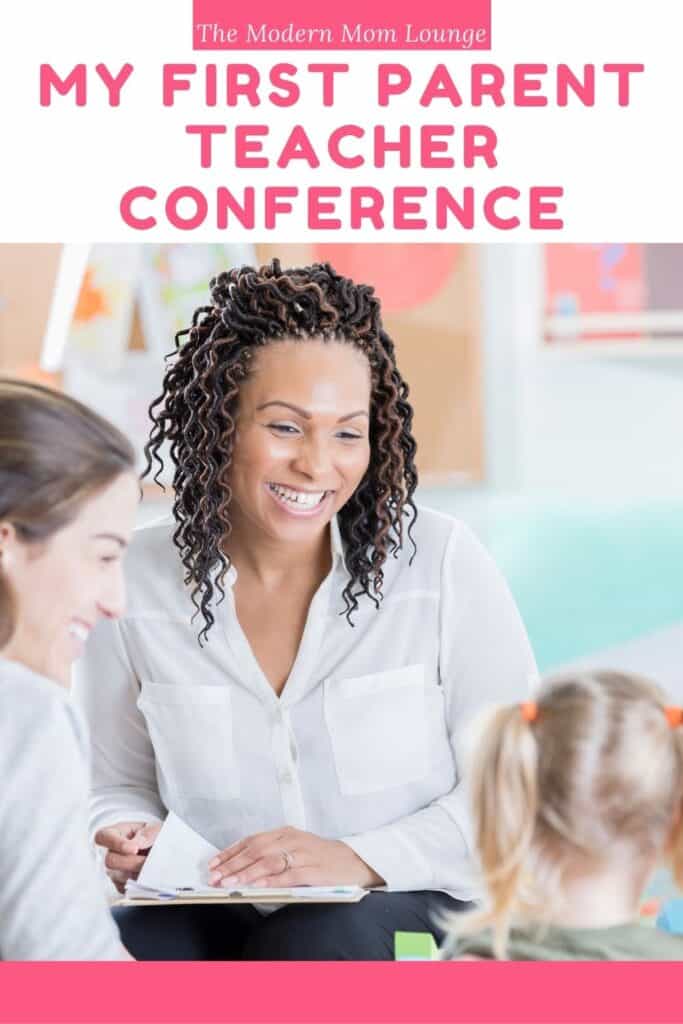 We reviewed his performance, both behavioral and educational.  She mentioned that he seems to be immature for his age (huh?  I know it sounds odd, but I kind of understand what she means), but once you get past the "silliness" he is so intelligent.  I could have told her that!  She complimented him on his reading ability – which is when I proudly interjected saying that he won the "Best Reader" award at VPK.  She was definitely not surprised.  I expressed to her my love of reading – introduced her to my Kindle, explained how when I was on maternity leave with N I read him Charlie and the Chocolate Factory and The Great Glass Elevator, and how I aim to read to the two of my boys every night.  It pays off!!!
He is doing exceptionally well in Math, Social Studies, and Science.  He can name the first six science tools that he was introduced to.
The first few days of school were a bit of a challenge for him.  Apparently, he didn't like the initial change and verbalized this to his teacher.  He stood up, placed his hands on his hips, and very matter-of-factly told her that he was not coming back to this school the next day and that he was going back to his old school.  She said it was so hard to keep a straight face and couldn't believe how serious he was.  I laughed and told her of his numerous threats to move to NY when we tell him he needs to finish his breakfast.
Overall, it was a great visit.  I have to work on his scissor cutting, coloring, and direction taking but he got such a great review. I am so proud…my little man!!!!