Kelly McArdle envisioned a place where moms (and dads) could go for some well-deserved self-care. Somewhere they could cover their grays or achieve beachy waves all while their kids are being cared for – in the next room! Beauty, blowouts, and babysitting sums it up!
MeTime Salon in Jupiter is the culmination of Kelly McArdle's hard work and passion for becoming a business owner.
Meet the Mastermind Behind MeTime – Kelly McArdle!
When you were little what did you want to be when you grew up?
How did you come up with the idea for your business?
I came up with the idea when my mom went into the hospital a few months before my daughter was due. She was supposed to take care of my daughter when I went back to work so I created MeTime partly as a backup option for childcare for my daughter and also to fulfill my dream of owning my own business. I have always had a passion for hair and makeup (and my mom was a hairdresser) so it all fit together. I figured if my mom got better it could be a business she would want to help with too.
What is the biggest struggle you've encountered as an entrepreneur and how did you solve it?
My biggest struggle was losing my mom on the day my daughter was born. I was 3 months into putting the business in place and the lease was already signed. I was a single mom now tasked to take care of my daughter alone and launch the business…I had no choice but to stay strong and push forward. I did everything in my power to find the positives and smile through my tears. Thankfully I had the love and support of friends and family to help me through. It's crazy how life can test you in so many ways, but I believe it all happens for a reason….and attitude is everything!
What do you think are the pros and cons of being a womanpreneur?
The pros would be the opportunity to fulfill my dream and watch my vision come to life. When your "job" is your passion it truly is no longer work. My unique pro is that I now get to go to work and have my baby girl just a room away and I can see her on camera or in person whenever I want 🙂
The cons would be the fear of failure and added stresses for me knowing I'm in this alone if things were to not work out. The risk is far worth the reward though. I also had a lot of people look at me like I was crazy when I told them I was starting a business as a single mom 8 months pregnant, but that's as expected! Lol.
Do you have any mentors or coaches that you work with?
I don't, but my friends and family have all been my biggest cheerleaders and I wouldn't have been able to do it without them!
What advice would you give to someone reading this that has the entrepreneurial "itch"?
Do it! 100%, well but first do your research and have a detailed business plan. Also, know that whatever you think it's going to cost will most likely double so be prepared. With drive and determination anything is possible.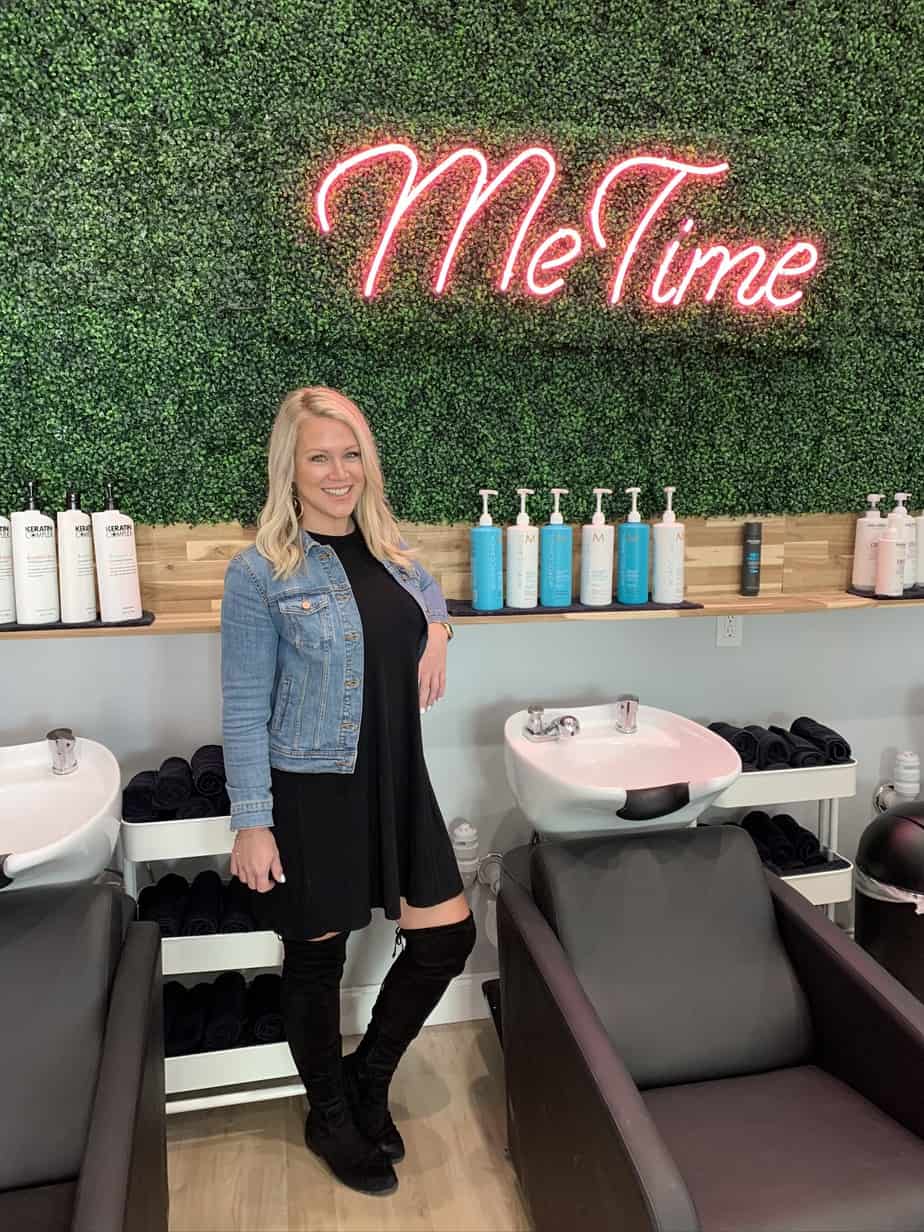 What is the secret to achieving work-life balance for you?
Ironically- my business is what allows me to have work/life balance for the most part. Being able to see my daughter all day and have my friends/family in as customers is like a dream come true. Aside from that- I make sure to make time for myself and my daughter outside of work too.
How do you find inspiration?
My daughter was my inspiration. I dreaded the thought of putting her in daycare full time at an early age. Although our kid area is essentially a day care it's an environment where all the moms are just a room away so it gives us all the peace of mind. Another inspiration was to be able to offer childcare to my employees to empower other women (some who left the workforce and some high paying careers to be a stay at home moms) the opportunity to go back to work, bring their children, and get to have their "MeTime" again too!
What is your favorite quote?
"The best things in life happen unexpectedly. The best stories begin with "and all of a sudden…" the best adventures were never planned as they turned out to be. Free yourself from expectations. The best will come when and from you least expect it."
What do you do to decompress?
A glass of wine and my girlfriends make almost anything better!
Coffee- some days I don't know what I would do without it
If you are in the Jupiter area, I highly recommend you taking advantage of the Keratin special of only $99 (usually $200) for the month of March.