I can only recently discuss the latest fashion trends for teenage guys.
Why?  My boys could care less about what they wore…until middle school rolled around.
The only requirement to ensure a stress-free school morning was that their pants did not have zippers or buttons.  Thank goodness for The Children's Place.  Aside from their affordable prices, I was able to find a plethora of elastic waist bottoms.
Fast Forward to Today
Once they started caring about what they wore, I took action.  It was like my dream finally came true.  The days of ordering their clothes online in multiple sizes and trying to wrangle them to try everything was over!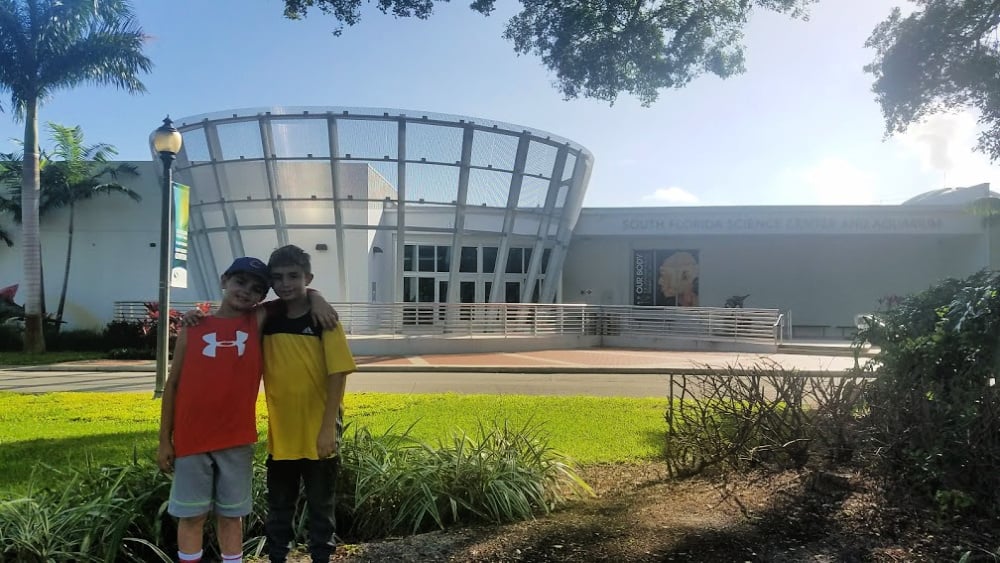 Circa 2016 – The boys' sporty styles are shining through
This may sound sappy, but the first time I went shopping with N and he acquiesced to try clothes on in the store's dressing room, it made me smile for days.
They dabbled in the "athletic look" and are completely into street style – and are so cute wearing it!  Now it's a mixture of destroyed denim, joggers, hoodies, and graphic tees.  Oh, and we can't forget sneakers and slides…
Below is a sampling of the popular brands that create the latest fashion trends for teenage guys – by my teenage guys!
Champion
I used to LOVE champion growing up.  The brand brings back great memories.  I'd look forward to visiting my sister at college because there was a Champion outlet near the campus. When the boys told me they wanted a Champion t-shirt (and sweatshirt of course), I gushed a little and then headed over to the mall.  Here are some styles picked out exclusively by my guys:
Rip N Dip
My hubby took the boys to pick up some t-shirts at the mall as they are growing in leaps and bounds.  When they came home, R took me aside and said that there was this one shirt that G wanted, that the sales person said that he "wouldn't get in trouble at school if he wore it".
Red flag?
He showed me the shirt online and I couldn't help but giggle and approve the purchase.  Since then, G has acquired quite a few Rip N Dip tops (he and I even got matching hoodies).  Below are handpicked styles from the Peller guys:
Santa Cruz
Santa Cruz, the brand itself, originated in 1973 by Richard Novak, Doug Haut, and Jay Shuirman as a leading skateboard manufacturer.  Since then it has blossomed into a coveted clothing line, with colorful hoodies and t-shirts seen on the backs of middle and high schoolers alike.
G recommends these fun styles:
Abercrombie & Fitch
I was pleasantly surprised to learn that the history of Abercrombie & Fitch goes back to the 19th century!  In 1892 it was founded as an upscale sporting goods store.  It fizzled in 1977 after financial issues, but was then brought back to life by Limited Brands as a more upscale and youthful brand.
Today I cannot pass the store without peeking in to see what's new (and what's on sale) – this brand has been on the list of latest trends for teenage guys for AGES.  My boys are big fans of the t-shirts and body sprays.  N picked out some of his favorites:
Hollister
Last bu definitely not least in this post about latest fashion trends for teenage boys is Hollister.   I used to browse around Hollister, appreciating the simplistic styles, and now frequent it with the boys.  Hollister emerged as a brand from the Abercrombie & Fitch family.  It offers a lower price point, targeted toward teens between the ages of 14-18.  That would be m boys…
Both N and G curated this list of their favorite styles:
Latest Fashion Trends for Teenage Guys BY Teenage Guys
What brands and styles do your boys categorize as the latest fashion trends for teenage guys?  I'd love to know!