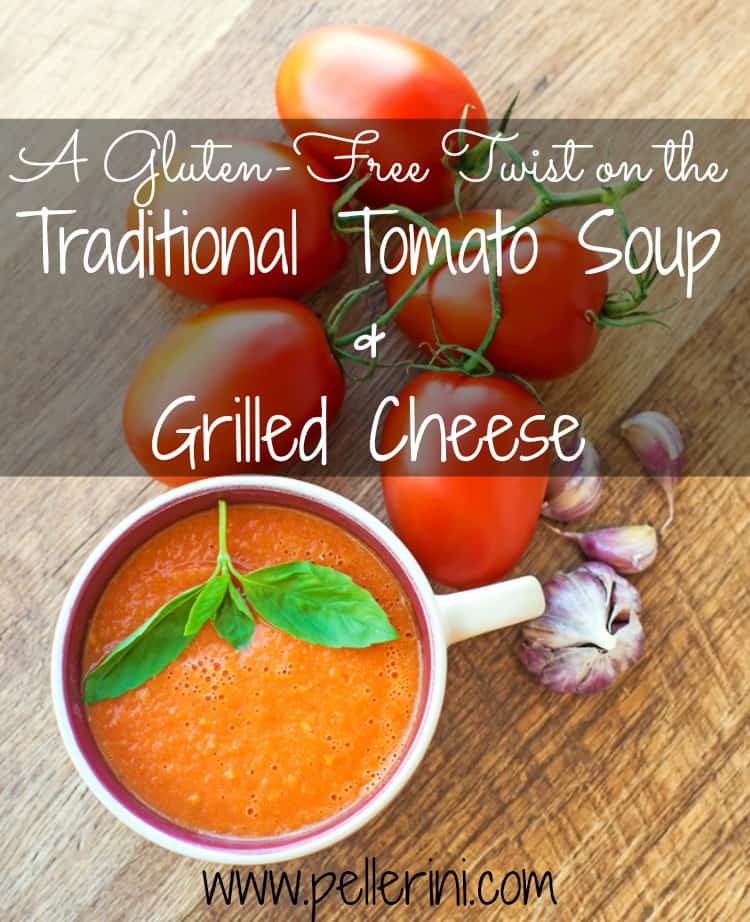 One of my favorite comfort dishes is tomato soup with grilled cheese – I loved to dunk my sandwich into the tomato soup, even thinking about it makes me hungry!  Once I found out that I have gluten sensitivity, my hopes of continuing to eat this favorite started to diminish.  I needed to find an alternative to the grilled cheese portion!  Luckily my husband is a foodie and came up with the great idea of replacing the bread from the sandwich with breaded eggplant slices!  Here is our recipe – enjoy!
TOMATO SOUP
8 cloves garlic
1 onion, quartered
3 – 4 lb mixed tomatoes (and type/color)
2.5 cups chicken broth
1 bay leaf
1 basil leaves (fresh, chopped)
1 tbsp. butter
1/4 cup half & half
Preheat the oven to 425 degrees.  Roast tomatoes, garlic cloves, and onion in the oven for 25-30 minutes.  In a stockpot, bring 2 1.2 cups of chicken broth to a boil, one bay leaf, two basil, and butter.   Remove tomatoes from the oven.  Add to stockpot.  Bring to a boil again.  Cook for an additional 5 minutes.  Take off the heat.  With an emersion blender, blend the contents in the stockpot to the desired consistency.  Add up to 1/4 cup half and a half if you would like it to be creamier.  Salt and pepper to taste.
EGGPLANT SANDWICHES
1 medium eggplant, peeled and sliced the long way
Fresh mozzarella slices (or you can use any cheese you like!)
Gluten-free breadcrumbs
Gluten-free flour
Eggs (beaten)
Vegetable oil
Dried parsley, oregano, and basil (for seasoning the breadcrumbs)
Season the breadcrumbs to your liking with the parsley, oregano, and basil.  Dredge the eggplant slices in the gluten-free flour, then egg, then gluten-free breadcrumbs and fry with the vegetable oil, or bake in the oven at 325 degrees until golden brown.  If fried, pat dry with a paper towel to remove any excess oil.
Make a sandwich with two slices of eggplant and cheese, then place in a toaster or conventional oven until the cheese melts.
Tell me what you think!