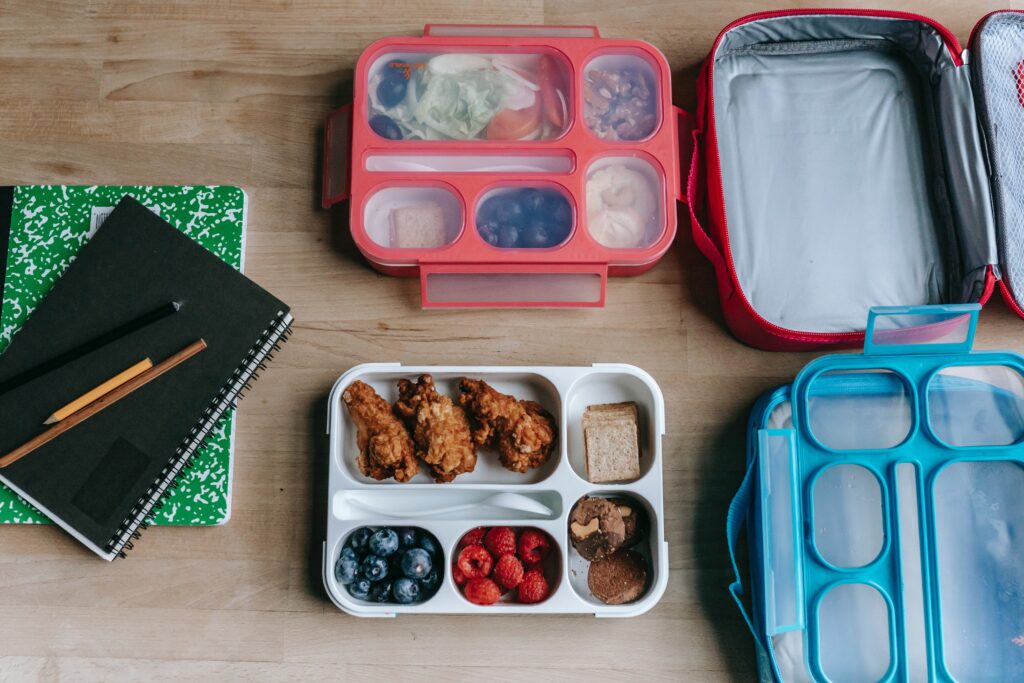 Lunch is one of the most important meals of the day, particularly for school-aged kids who need sufficient energy to get through the afternoon in class. However, coming up with exciting and varied lunch boxes is a challenge for most parents. Fortunately, there are easy ways to ensure your child enjoys a healthy and balanced lunch every day. If you're looking for inspiration, take a look at these six ways to liven up your child's lunch box now:
Try Cold and Warm Pasta
Pasta is a great option for lunch boxes, especially if you're looking for an alternative to regular sandwiches. Cold pasta salad is easy to make, and you can incorporate a range of flavors to ensure your child doesn't have the same thing regularly. Alternatively, pack a thermos or a food-grade heating pack alongside a warm pasta dish and it will still be tasty when lunchtime rolls around.
If you have a hard time persuading your kid to eat vegetables, pasta is an easy way to get some hidden veggies into their diet. Blend vegetables into the pasta sauce or grate or dice them and add them to the dish.
Plan Ahead with Freezable Options
It can be hard to come up with exciting lunches when you're short of time in the morning. However, incorporating freezable foods into your child's lunch gives you the opportunity to prepare in advance. For example, this gyro sandwich recipe is fast, easy, and tasty, and it can be frozen. When you can meal prep ahead of time, you'll be able to treat your kids to inventive lunch options and save time in the mornings. 
Add Extra Protein
Protein is an important food group but it's something that many people don't get enough of. If you're worried that your kid's lunchbox is too carb-heavy, add extra protein to balance it out. It's great for boosting energy levels, which means it's the ideal fuel as part of a midday meal. 
For meat-eaters, chicken kebabs, slices of roast beef, or turkey lettuce cups are a great way to add more protein to your kid's lunch box. When you don't have time to cook meat in advance, ready-to-eat options, such as rotisserie chicken, can save the day. If you're looking for a vegetarian alternative, try Quorn-based meat substitutes, tofu, and tempeh.
Use Pita Bread, Wraps and Muffins
Sandwiches are a staple in lunch boxes, but you don't have to stick to the same format all of the time. Using alternatives to sliced bread, such as wraps, pitas and muffins puts a different spin on a classic food and encourages your kid to try something different. From pita bread gyro sandwiches to an egg and cheese muffin, there are endless combinations you can use to keep things varied. 
Prepare Empanadas
Popular in Spanish and Latin American cuisine, empanadas are another great addition to your lunch box menu. You can prepare these in advance and freeze them, so you won't have to spend much time putting together your child's lunch box in the morning. What's more – you can modify the fillings to suit your child's tastes. 
Beef is a traditional empanada filling, but you can use chicken, lamb, pork, fish, or cheese if you prefer. Add some veggies and include a dipping sauce, and your kid will enjoy a fabulous lunch on any day of the week.
Incorporate Soups 
Soup is a great option at lunchtime. Not only is it filling and satisfying, but it can be super healthy too. With a child-friendly thermos, you can pack soup into your kid's lunch box and be confident that it will still be hot by the time they get to eat it. While you can warm soup on the stove in the morning, many soups can also be prepared in the microwave, so it needn't take long to get your kid's lunch ready. From classic tomato to easy noodle soup and homemade to tinned, you'll never run out of options when you start adding soup into your kid's lunchtime menu. 
Making Lunchtimes Easy
When you're thinking about what to include in your child's lunch box, remember that they might not have too much to eat. After all, they'll want to run around and play before class starts again, so make sure your lunches are easy to eat! By making your child's lunchtimes a little more exciting, you can encourage them to eat a healthy, balanced diet and even reduce the amount of time it takes to prepare meals every day.