Yet another gift guide that I am excited to write about and share because I love to read.  There's something about curling up with a great book that relaxes me and helps me unwind from the craziness of the day.
(some links below are affiliate links and I may get compensated if you purchase via them.  Thanks in advance as it helps to keep The Modern Mom Lounge cranking new and cool content!)
Let's dive into this year's gift guide for the book lover!
I didn't realize that there are so many different versions of the Kindle e-Reader.
The Kindle Paperwhite 3G is great because it is easy to read in the sun, as opposed to other backlit tablets and even traditional books.  Eyestrain isn't a problem with this version because the light is projected inwards not at your eyes.  It's super light so you can read for a pretty long time without your hand getting tired.
$119.99
Looking for an eReader perfect for a child?  I am too actually and I am getting the Kindle for Kids Bundle.  It comes with the latest version of the Kindle, a kid-friendly protective color in a variety of cool colors, and 2 years of accident protection.  I wish I knew about this product when I foolishly purchased a tablet for my boys.  Seriously.
$99.99
You don't even need to have an e-Reader to enjoy the electronic books, which is nice!  You can just download the Kindle app for free on your tablet, smartphone or computer.  Let's say your gift recipient doesn't have or want an e-reader or the e-reader is a bit too expensive of a gift for them BUT you know they love to read.  You can purchase gift certificates to Scrib'd or or Audible.  The recipient can then browse through thousands of book titles and pick their favorites!  
Maybe you know someone that likes to mark certain pages or portions of their book, whether for a research project or just reminders of interesting sections.  How stinkin' cute are these page markers?  I want them all!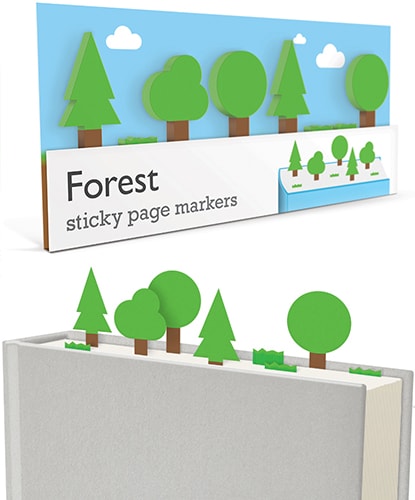 Know a book lover that's part of a book club?  These wine charms would be a perfect gift idea!  When I was part of a book club, I think we all looked forward to the wine that was being served just as much, if not more than the actual book review.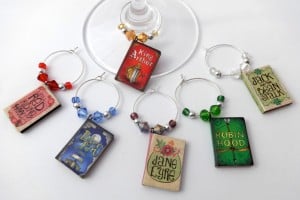 $15.00 via Etsy
T-shirts are a safe gift for anyone, as long as you know the recipient's size.  This one is super cute…I can totally see myself wearing this (hint hint Babe…)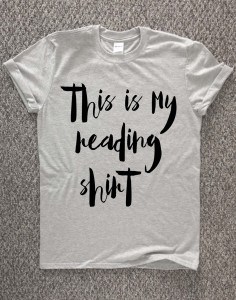 $20.27 via Etsy
Call me odd, but I love the smell of old books.  Not the musty smell, but there is a distinctive scent to them.  This mug is simple but perfect for the book lover.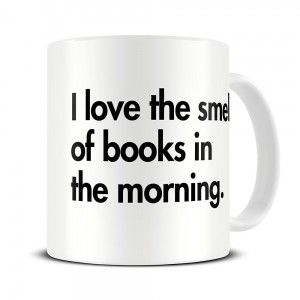 $10.92 via Etsy
Do you remember the library cards that were used to track when a book was taken out?  The librarian would stamp the date that it was due.  Am I TOTALLY dating myself here?!  Either way, these socks are super cute as stocking stuffers!
$12.11 via The Literary Gift Company
Another great gift that the book lover can wear – this scarf!  It comes in a few styles, but I would hurry and grab one soon because they are super popular!
$48.00 via Uncommon Goods
Here's a very useful gift for the book lover.  This tote is printed with the titles of classic books that have been banned at one time or another.  I love it!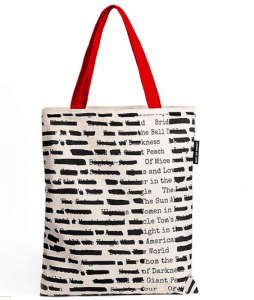 $18.00 via Uncommon Goods
I hope these ideas have been of help to you!  I would love to have any of them.  LOL…not that these are hints or anything.  Are you stumped with what gifts to get people?  I'd love to help out!