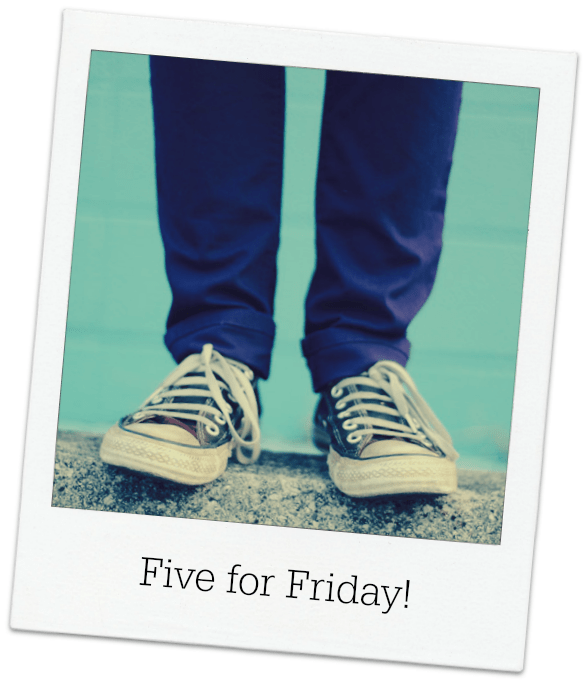 Can you believe it is the end of May?  (and that it is yet another Five for Friday already?)  School ends next week for the boys and sports camp begins!  Nice, sunny days end and humid, sweltering hot days doused with rain begins!  What are your plans for the start of Summer?
I love taking quizzes and this one is rather cute.  Which TV mom would you be?  I got "Gloria Delgado-Pritchett" from Modern Family.
You are one feisty, fun-loving sassy mother! What you see is what you get, and you are known to say whatever is on your mind, eveb if it hurts someone's feelings. Add to that the fact that you're considered attractive by almost everyone with a pair of eyes (or even with just one eye…), and you'll come to the inevitable conclusion – you're one hot mama.  
How funny!
I don't know about you but I grab for my Spanx quite often during the week and on date nights.  They are my go-to to "tuck it all in" and smooth some bumps here and there.  I didn't say I can breathe properly (haha) but I do have to say that some days I feel like I am squishing my organs a bit.  I read the article, The Dangerous Side Effects of our Beloved Shape Wear, and am thinking twice about buying any more form fitting clothing…
As a marketing professional, I love to see the hidden messaging in tag lines and especially in logos.  Which ones are a surprise to you?
I am a dog lover and when I saw these Subaru commercials, I thought they were so clever!

My boys LOVE to photo bomb, thanks to my husband to taught them this annoying art.  It is near impossible to get a nice, serious family picture without one of them doing something silly.  Check out these hysterical animal photo bombs…who knew animals were in on it too!
Which of the five is your favorite?  What would you rather see more of?  I'd love to know!