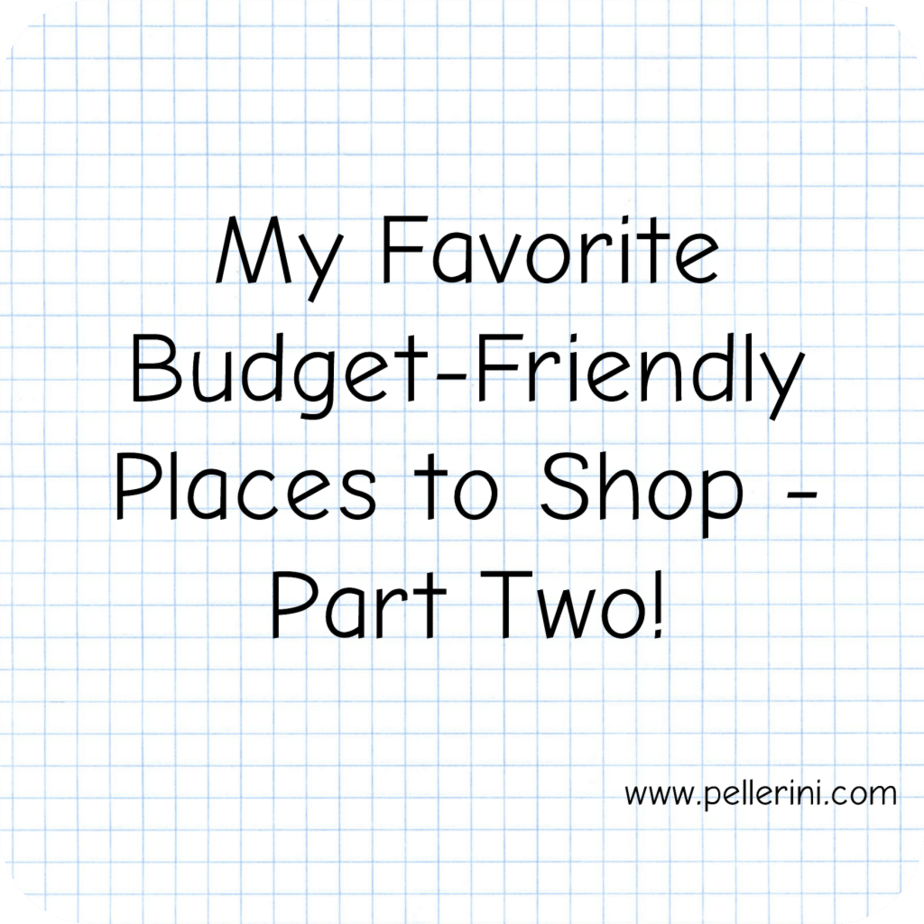 Last week I wrote about stores that I frequent when I am looking for a particular item – usually a staple, like black skinny pants, a white button down, black flats, cardigans, blazers, etc.  You get the idea!  Today I want to talk about stores that I like to visit to browse – stores that I wouldn't visit for the items listed above (although if I found them there, that's awesome) – just to see if I can find a "diamond in the rough".  By that, I mean something that catches my eye and I "must" have it.
When I visit these stores I also mentally try to determine what items I already have in my closet that will go with the new shirt/sweater/pants.
T.J. Maxx/Marshalls: I grew up with T.J. Maxx and Marshalls.  They were my go-to stores for back to school clothing.  Now, I pop in here and there to see what they have to offer.  I have pretty good luck with workout clothes any time I stop in and cute tops and shorts for the boys.  I always take time to browse the shoe and home section before leaving.
Nordstrom Rack: Nordy's Rack has clothing for the entire family.  I have had great luck with getting name brand jeans at a fraction of the cost, along with some designer pieces for way less than retail.  You can definitely find something there…there is a decent accessory section, and a huge shoe section!
Off Fifth: This is Saks Fifth Avenue's outlet and you definitely need time to browse.  If you love designer brands and have patience, this is a great place for you to meet a like-minded friend – grab some lunch beforehand so you can get the energy needed!
Outlet Malls:  Outlet malls are a bit deceptive.  Don't get me wrong – I love them, but you have to be wary of some of the stores within.  There are true outlet stores and then there are outlet stores that I feel are stocked with subpar versions of the retail locations.  Definitely wear comfy clothes that you can take on and off easily, and sneakers or comfortable shoes are a MUST!
Online Name Brand Discount Sites: I am going to dedicate a post to these sites, but felt it necessary to name them as they are a great resource for name brand clothing at discount pricing.  My faves are Gilt, Rue La La, HauteLook, and Zulily.  Each sale lasts for two days, and if you see something you like – grab it because it may go FAST!
Click above to read more posts from my series!