Time is running out…did you buy your Father's Day gifts yet?  The 15th is creeping up on us and before you know it, it will be here!
My husband is the hardest to shop for many reasons. In the case of electronics, I can't buy him a thing due to his profession. He used to golf which was AWESOME…gift ideas galore.  He hasn't golfed in years. He loves to cook and is a huge foodie, but along with that comes some cooking paraphernalia snobbery.  Basically, I am somewhat screwed. Wine…that is a whole other story.  He told me the exact bottle of wine he wanted for his birthday last year – I hemmed and hawed, questioned the year he requested, then bought it.  He opened the bottle, so excited…then shortly after made a comment in passing that it may be a fake.  SERIOUSLY???  People have time to knock off wine like they illegally do so with Prada bags and such?  WHY ME???
Hopefully your dad/husband/grandfather is not as difficult as my husband.  Here are some cool ideas I came across in my research:
FOR THE WORKING MAN:
This is a great idea for the working man.  It has lots of pockets and is super durable.  Tumi has been very good to us – we've had luggage since we've gotten engaged (12 years…) and it has stood up to many a trips.
FEELING CRAFTY?: I found this idea in my Disney's Family Fun magazine and LOVE it!  Take a picture of your son's grandfather (paternal) and print it at letter size.  Take a picture of your son's father holding the picture you just printed.  Print the second photo and have your son hold it for one more picture.  Frame and you have a cool three-generations-in-one Father's Day gift!
LOOKING OUT FOR THE DAD'S BACK: I've heard that men wearing their wallets in their back pockets can cause back pain, mainly sciatic.  Being a back pain victim, I can totally commiserate!  How cool is this wallet I found on Hammacher.com?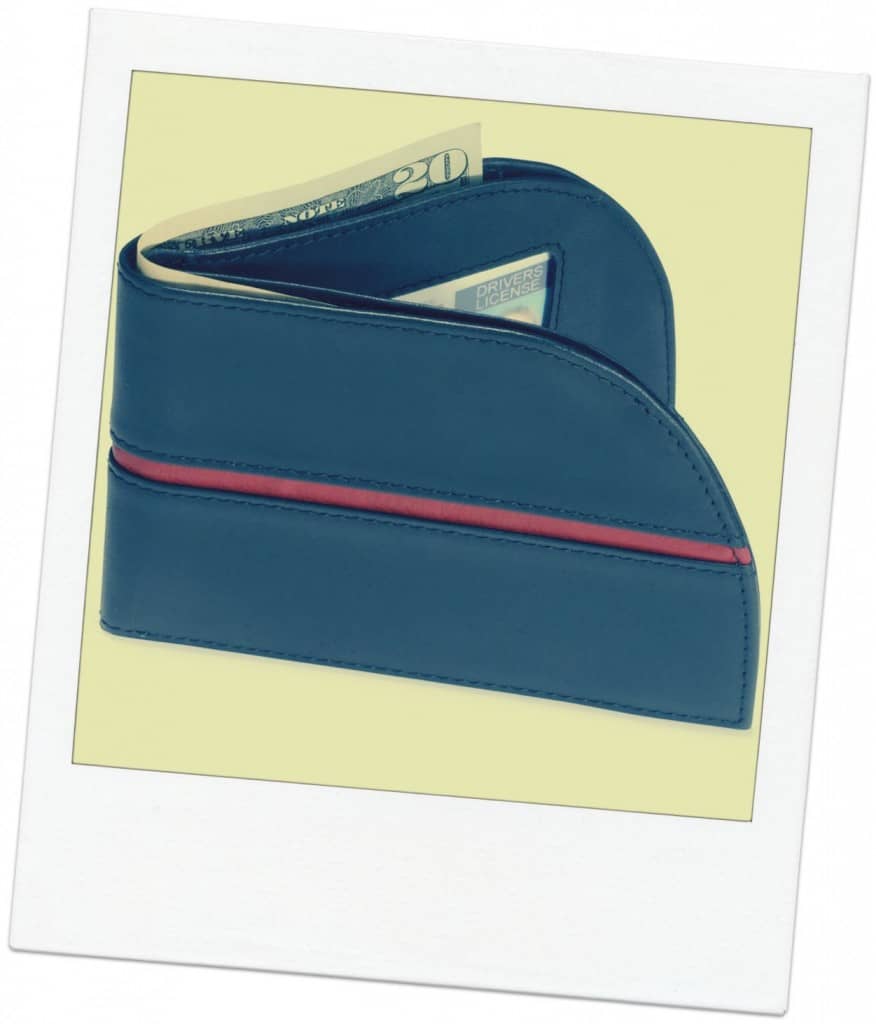 CAFFEINE KICK: My husband is a big espresso lover.  When I visited my friend in Paris, she introduced me to the Nespresso machine and once I returned stateside, I knew I had to pick one up.  What's great is you can purchase the espresso pods online and receive them in two business days.  We like to try the different varieties, but always have the vanilla and chocolate ones handy.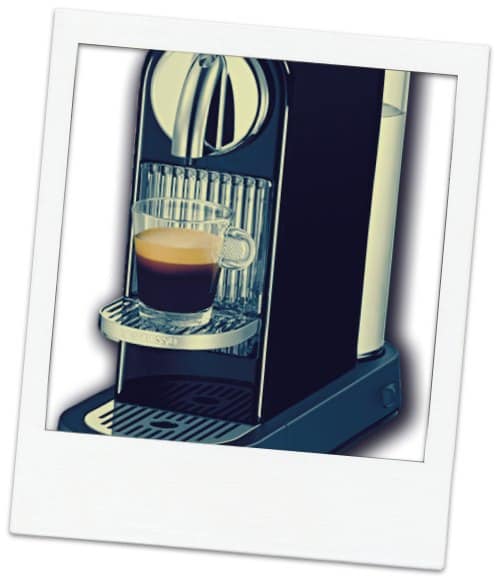 THE SPORTY TYPE: Of course if the Father's Day gift recipient is a sports fanatic, you could always opt for his favorite team's jersey, golf clubs, a day if fishing, tickets to the next home game…
Anything that you think of, that comes straight from the heart – whether it is the wallet or espresso machine above or a handmade card – I am sure the Dad in your life is going to love and cherish it…it's the thought that counts!
What are you thinking of getting?