* I was compensated for this post, but the opinions in this post are 100% my own.
There's something about well-defined eyebrows.  I heard someone say that they are the picture frame of your face, and it completely makes sense.  Ever since I was a teenager, my mom would take me to get my eyebrows cleaned up and shaped.  It made such a difference to the appearance of my eyes and face as a whole!  So, when I was asked to become a brand ambassador for European Wax Center, I found it very fitting!
Part of the brand ambassadorship is to experience their services.  My experience was amazing.   Andrea, a licensed esthetician (all wax associates have to be), took me back to my room and explained the Four Steps to Gorgeous ™ process, step by step.
First she cleaned off my brows with a pre-wax cleanser that removed any makeup, oil or lotions.
Then she applied a pre-wax oil which ensured that the wax would adhere to my hairs and not my skin.
Using Comfort Wax™, EWC's own special wax, she waxed my brows.  It was not super hot What I really loved was that each time she went to get more wax, she used a different applicator.  EWC prides themselves on hygiene and cleanliness.
For the final step, she applied Calming Cream to get rid of any redness.
I also tried out their brow powder (in Florence),  It's swim proof, weatherproof and workout proof – perfect for the Florida weather and lifestyle.  The powder filled in any little gaps I had in my eyebrows and looked very natural!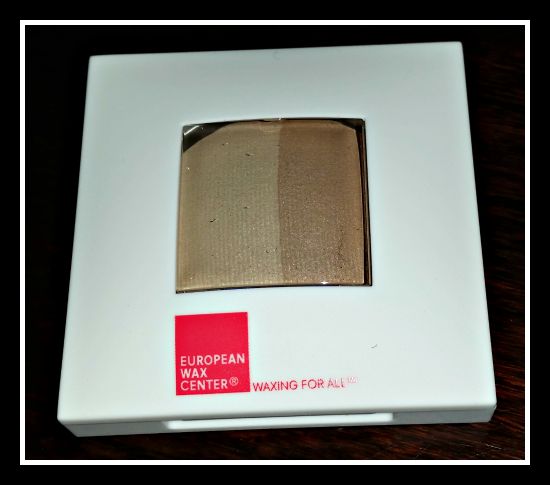 My favorite product though, is their exfoliator, appropriately named "The Exfoliate".  Perfect for dry or dull skin, it's super light, not greasy at all and easy to use.  You apply it to dry skin, let it sit for a little bit and then rub it off.  It is amazing how much dead skin comes off, leaving you super smooth.  What's nice is that they use pineapple and papaya enzymes in lieu of harsh chemicals and scrubs.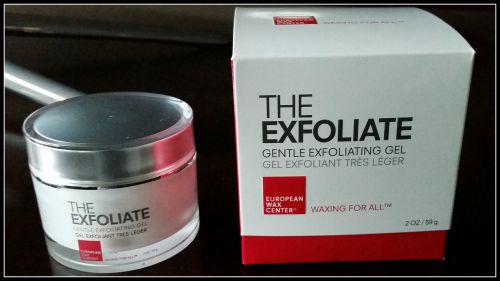 Overall my experience at European Wax Center was an A+.I loved both the Boynton Beach and Royal Palm Beach locations!
Other services available include lip, bikini, arms, legs, and more! Also, waxing services are not just for women.  EWC offers many services for men as well.
What's even better – your first wax is FREE!  Women get a free brow, underarm or bikini wax and men can choose from a brow, nose or ear wax. Visit any European Wax Center location nationwide, mention DANA and let them know I sent you!
Summertime.  Beaches and pools.  Bathing suits, shorts, sunglasses and super cute sun dresses.  A nice little glow from your suntan, super smooth legs (arms, eyebrows and more).