When I came home from BlogHer, one of the largest blogger conventions in the US, I expected some mail and was SO excited to see a few boxes in the mix. My July DAILYLOOK Elite box was one of the first ones I opened!
Check out what I received: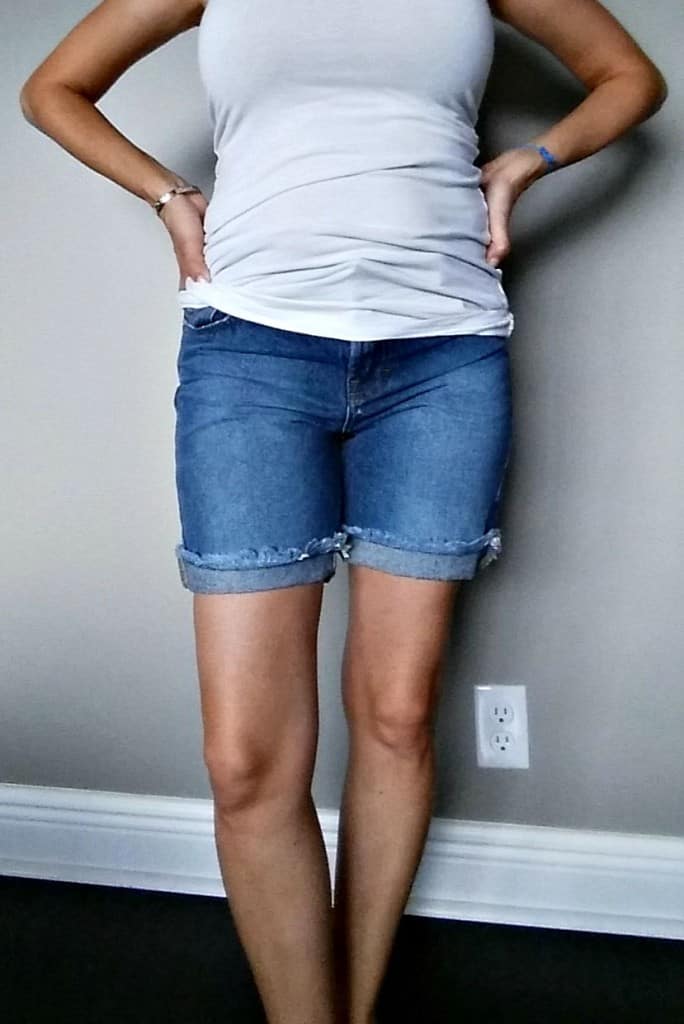 THE LAUNDRY ROOM EX BOYFRIEND JEAN SHORTS: First impression was that the denim is super high quality. Although they were a bit snug (could be because I practically ate way too much in NY), I loved the length and color. They were above my price range (a whopping $140.99). RETURNED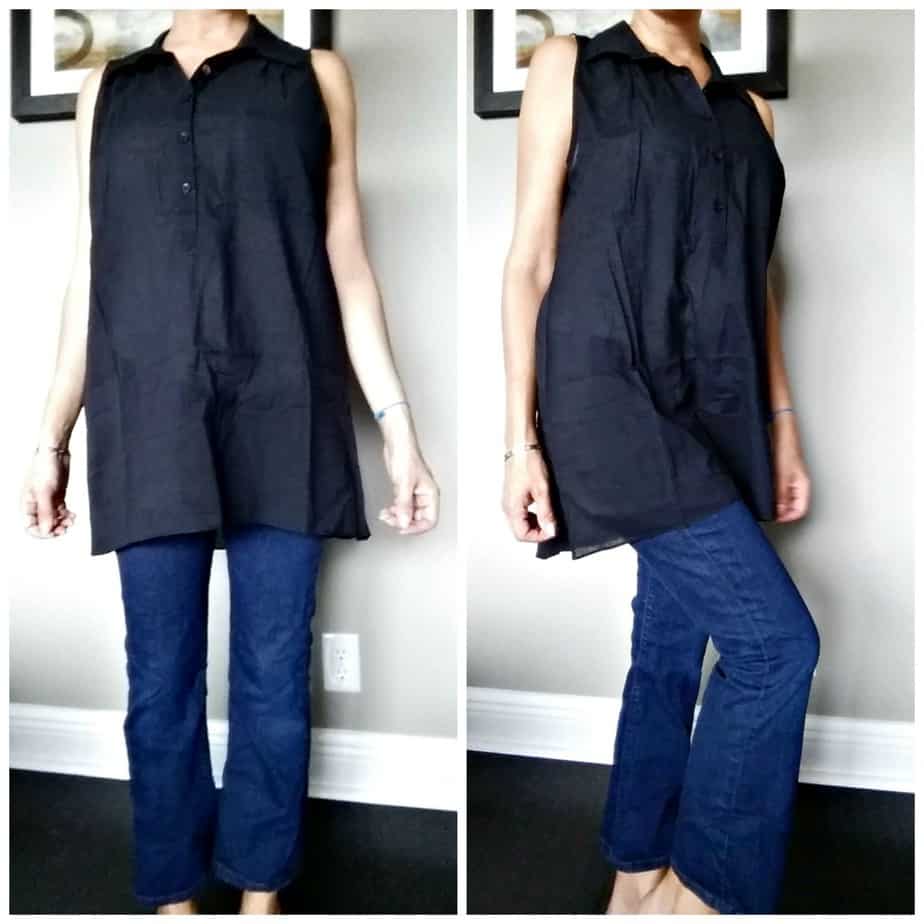 THE VERVE SLEEVELESS TUNIC: You know how much I love black! This tunic was a bit long, but paired with skinny jeans (or tucked in to the pleat front drapery soft pants below), it was perfect! I've been noticing the tunics getting a bit longer and ladies wearing longer tops – something I need to get used to! RETURNED
BOBI COTTON DOLMAN SLEEVE TOP: The color is a great neutral and the fabric is super soft. I like how it pleats in the front to hide my midsection. Once again, this top was on the long side but I really liked the look. KEEPER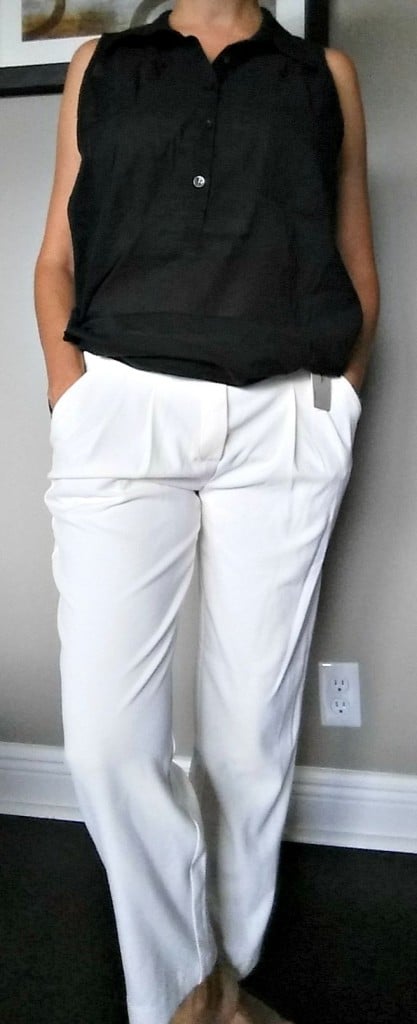 PLEAT FRONT DRAPERY SOFT PANTS: These pants fit beautifully and I only wish I had somewhere, like an office, to wear them. The fabric laid nicely and I was pleasantly surprised that I'd like a pleated pant! RETURNED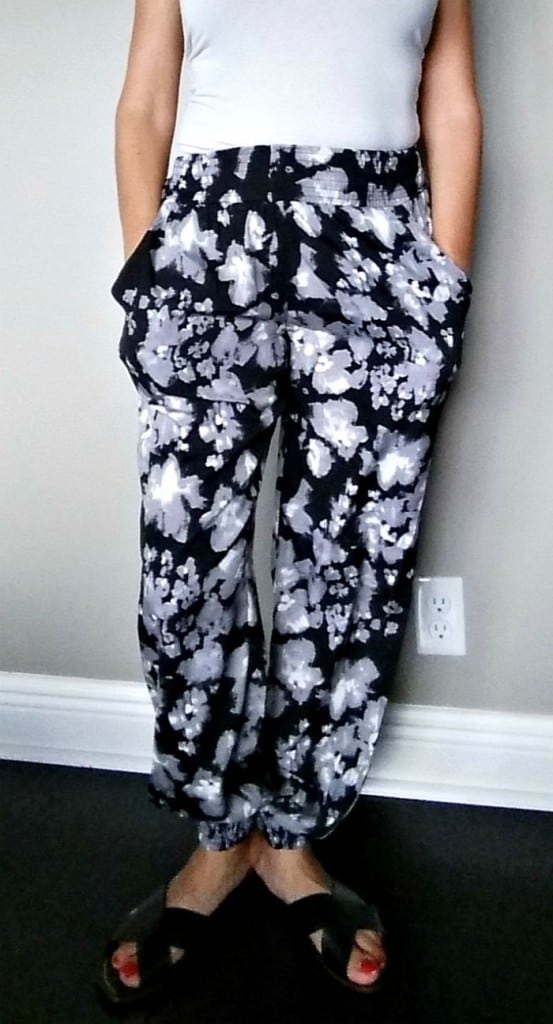 ABSTRACT PRINT SMOCK WAIST PANTS: Love the print and the smock waist! They fit very well and I could think of so many outfit options. BUT they were $74.99 and I couldn't justify purchasing them since my wardrobe has become very casual. RETURNED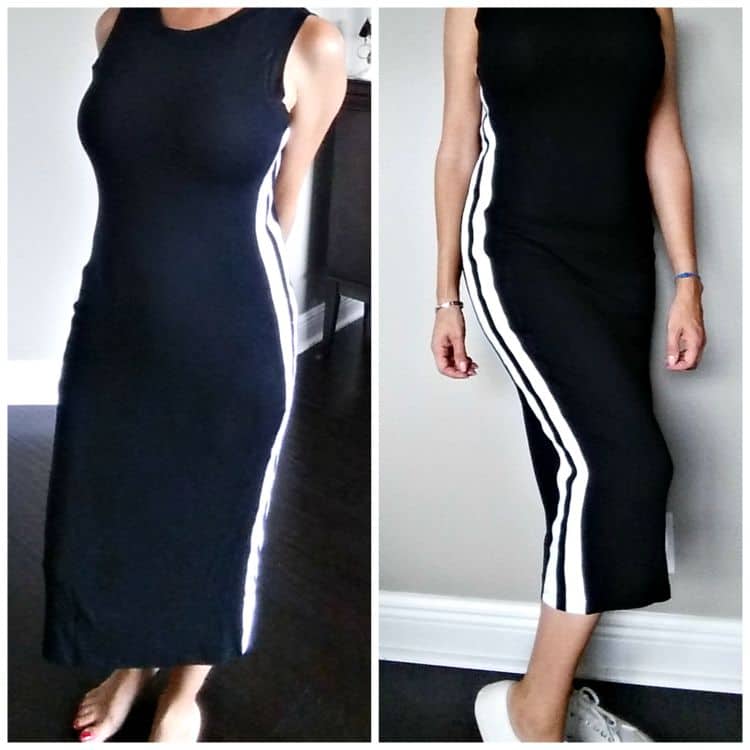 SIDE STRIPED KNIT MIDI DRESS: Although super cute and sporty, this dress was something I couldn't see myself picking out of my closet. It looked so cute with white sneakers, but it was RETURNED.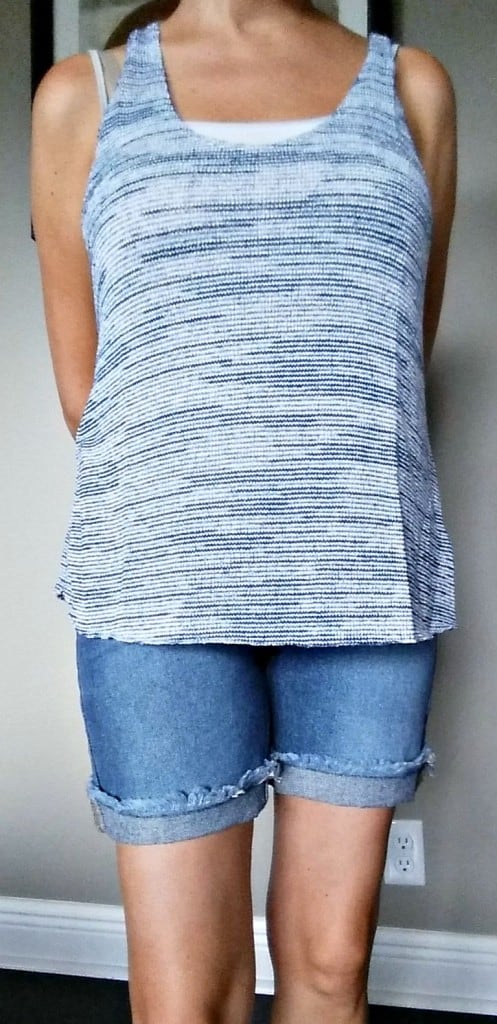 PROJECT SOCIAL T OCEAN SWIT TANK: Great price point and my favorite color! One flaw…I feel like the fabric would pull easily 🙁 RETURNED
I kind of wish I kept the abstract print smocked waist pants but I couldn't justify spending the money for pants I may wear once or twice. Which pieces would you have kept?