I can't get enough of these clothing subscription boxes (as you can probably tell by now)!  It's so nice to have the convenience of a stylist picking out pieces for you, wrapping them up in a box and shipping them to your doorstep.  You get the email telling you that the package is on its way – the anticipation is the best – I love surprises!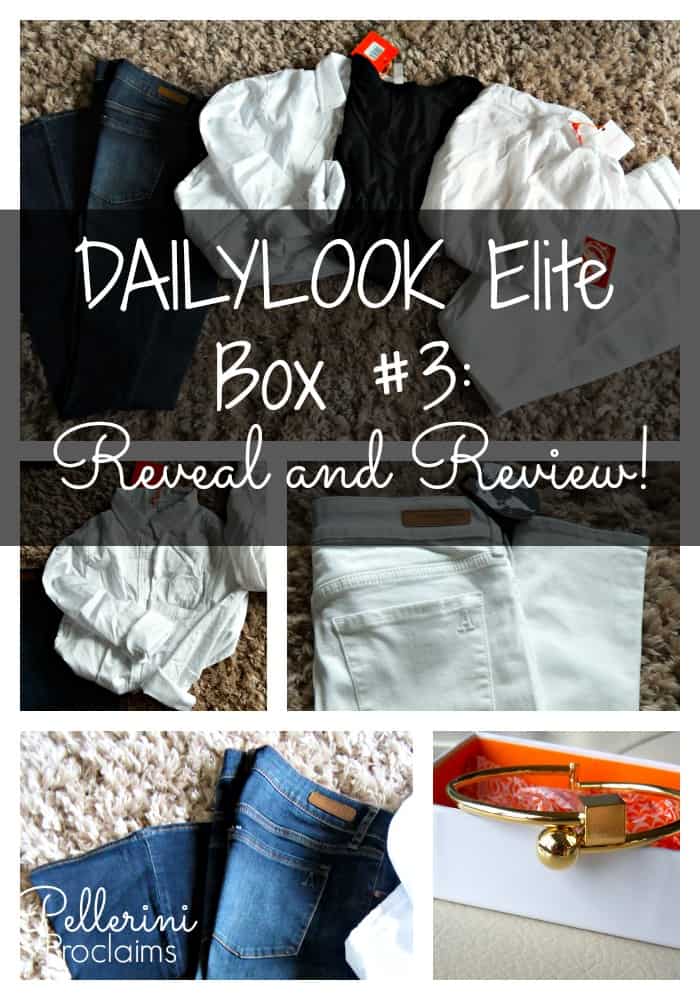 DAILYLOOK Elite's box that came this past week was GREAT!  Each piece was VERY me.  I think my stylist and I are gelling better now…no more midi skirts – phew.  Here is what I received:
DAILYLOOK Charlie Dattolo Button Down: This shirt is a classic piece and I recommend it for anyone's wardrobe.  The shirt fit very well and was super soft.  I would've totally kept it if I didn't already have one similar!  You can wear this shirt with jeans, dress pants or skirt, jean shorts…the list is endless.
Grid Print Shorts: These were SO cute – and I am not normally a yellow person.  I have an olive complexion and yellow usually washes me out.  They were the perfect length and I loved that the waistline and interior pockets were the opposite color combination.  I paired it with a white tank but think they would look good with the button down mentioned above as well.  Pointed-toe flats or sandals would finish off the outfit.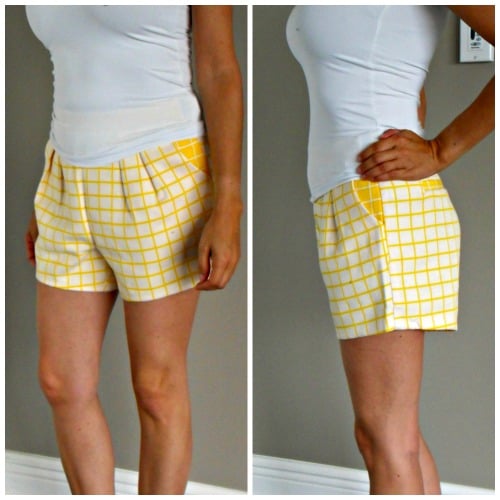 DAILYLOOK XO Bracelet: I've been getting more and more into yellow gold fashion jewelry so this bracelet would make a nice addition to my collection.  It's simple but different at the same time.  Not too heavy either, which I like!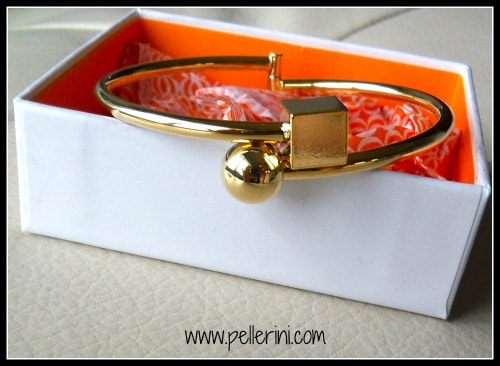 O-Town Crew Neck Tunic: So soft…first thing I noticed was the insane softness.  I thought it looked a bit large, but I know to never judge before trying on.  So I tried it on.  It was a bit too large.  It was comfy though!  I'm not used to overly large tops like this and when I went online to see how they styled it, the model's tunic was NOT as large on her as this was on me.  Oh well.
Articles of Society White Mya Skinny Jeans: Another great staple for this season is the white skinny jean.  These were soft, stretchy, and fit comfortably!  I'd never heard of Articles of Society until now – I'll have to check out the rest of their line.  Unfortunately, I have a pair just like these, so I had to return them 🙁
Articles of Society Flared Jeans: I love, love, love these!!  They are the perfect shade, perfect stretch. (They need major hemming – as does most of my pants due to me being vertically challenged.)
DAILYLOOK Faux Wrap Gauzy Blouse: I wanted to try this blouse on as soon as I took it out of the box.  (Disregard the insane wrinkly-ness of this shirt…I wasn't about to iron it until I knew it was a keeper LOL). The fabric was super light (and gauzy like the description) so I knew it would be perfect for going out at night casually – definitely not too heavy.  LOVE it!  I have a "thing" for wrap shirts.  It was a definite keeper!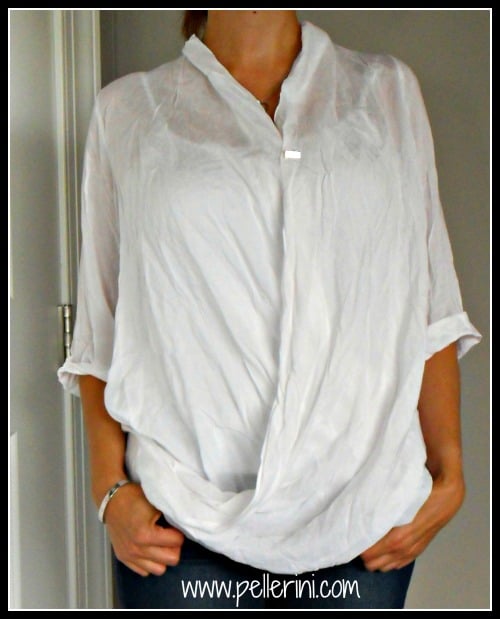 So from all of these pieces, which do you like best?  Interested in trying out DAILY LOOK Elite?  I definitely think it's worth a try. Start your survey now!
Check out my other DAILY LOOK Elite Box reviews below: