Can I tell you a gross story before going into this week's Wine-ing Wednesday?  Ok, thanks.  So last Saturday we celebrated my youngest son's birthday by going to what I initially thought was a cool bowling alley.  I had heard good things about the place and the concept itself was intriguing.  Bowling paired with great music, comfy couches, good food, cool lighting…I reserved two lanes.
After an hour and a half, I thought it was about time to order a glass of wine – six 7 year-olds can do it to you.  I ordered and shortly after, received my glass.  It was dark, I took a sip, thought something was odd, went into the light, and saw THIS:
Yes, that would be over 20 dead fruit flies in my glass.  SO GROSS.  That glass passed from the bartender's hand to the waitress to me…2 points of QA.  Just gross.  I won't be going to Revolutions at City Place EVER again.
OK…on to Wine-ing Wednesday!  Here are some cool wine accessories that can come in handy!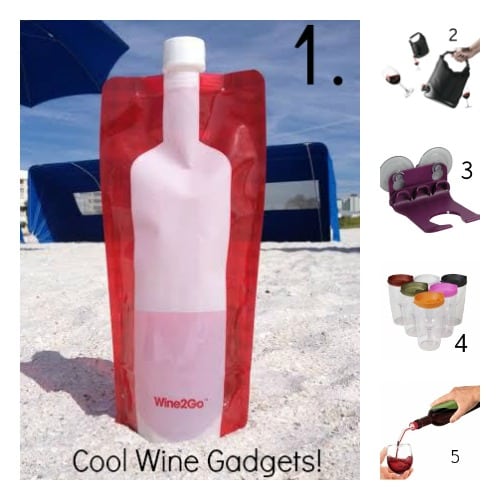 One / Two / Three / Four / Five
Which one(s) would you buy?