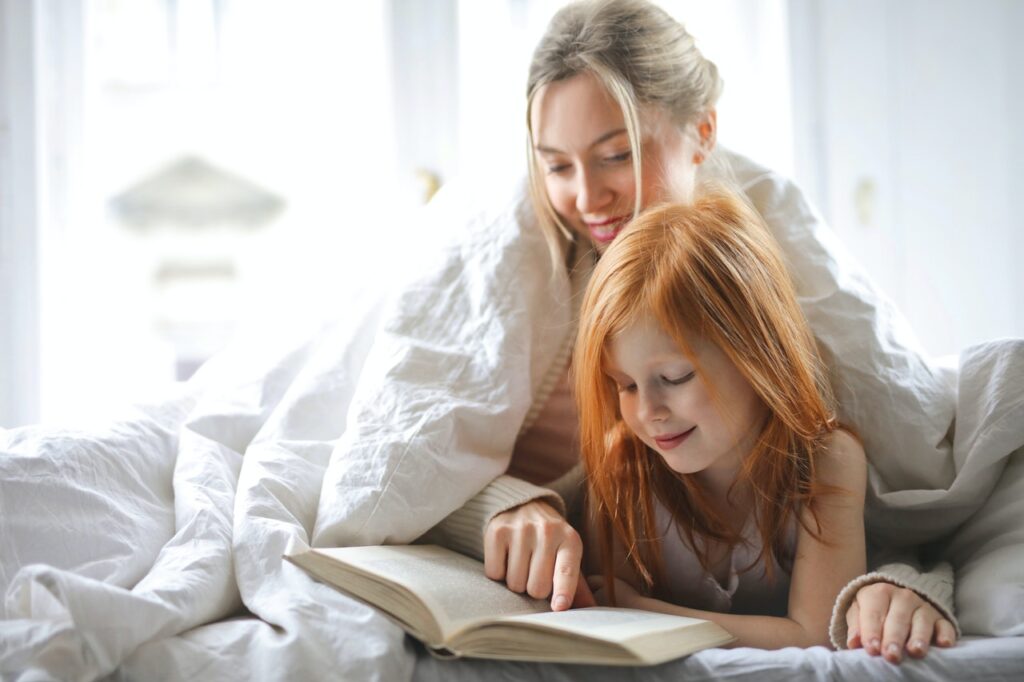 It's hard to find someone who doesn't love reading. From digital tablets and online blogs to the morning newspaper and classic literature, reading from a young age has many benefits.
Encourages Imagination and Creativity
Remember the first time you were transported to another reality when reading a book by your favorite author as a kid. How amazing it was to lose yourself for a few hours. From Roald Dahl to JK Rowling, children love to read classics like The Witches and Harry Potter. And reading is bigger than ever. Colorful literature with magic and mayhem encourages your kids' already wildly active imagination. And an active imagination helps a child's brain work toward a more creative approach to problem-solving. Engaging both the left and right hemispheres.
Forms Bonding Attachments and Traditions
The beauty of reading is that it can be done alone or in a group. And reading with or to your child helps form attachments and traditions excellent for bonding. Additionally, family traditions like this help reduce stress and anxiety in children. There is always something you can all look forward to, no matter how tough a day you all had. Reading together also encourages your children to speak about their experiences. So after a good bedtime story, your kids have something to talk about at breakfast with you and your partner, helping bonds and language.
Reading from a Young Age Helps Language Development
Further to language from bonding, reading is one of the most valuable skills for your child's language development. Reading is the essence of language. Words on the written page are made of structured sentences, which help kids make sense of things. However, by reading, your children will also unconsciously learn grammar, spelling, and the correct use of nouns, verbs, and adjectives at the least. In addition, children's books with pictures help form language by associating visuals with written words, which is essential for toddlers.
Improves Brain Development
Whether you read to your child, with them, or let them do it alone, all of these reading scenarios help with brain development. Neuron formation in kids is more active than in adults, making the early years important for building a solid cognitive foundation. In addition, reading promotes abilities we take for granted, like memory and constructive thought. But it's precisely because of these that your child must begin to read from a young age. Even before your child can speak, they learn to string sentences and associate words and letters using logic and creativity.
Prepares for a Better Understanding at School
Of course, better reading abilities will be a great help when your child starts school. Understanding literature and language is an obvious advantage. And children who read earlier are known to perform better academically. But unfortunately, a third of children begin school without the developmental skills required for reading. This is a shame because reading also helps with social activities since children can engage better when they understand the concept of language. These include word association, word sounds, and vocabulary.
Summary
It's never too early to read. Reading not only helps children understand words but engages imagination and creativity. It also prepares their young brain for social activity at school.