I am somewhat blessed with what I call a 365-day BBQ season.  Living in Florida, with the climate we experience, allows for us to cook, and a lot of times eat, outside year round.  As I type this post, I am sitting in my backyard enjoying the mild weather.  It's warm but there is a slight breeze.  Humidity hasn't reared its ugly head (and affected my hair) just yet, although I know it will be here before I know it…
To me BBQs were synonymous with beer.  I don't know why, but there's something about cooking on the grill with an ice cold beer in one hand.  Or in my case, watching my husband cooking on the grill, while I have a beer.  Nowadays, and with our love of wine, we look to pair our grilled meals with the perfect bottle.  Customarily, the rule of thumb is red wine for red meats, white wine for chicken, pork and fish.  I feel like that still holds true, but there are different varietals of white and red wine.  Enter this super cool infographic from Vine Pair that helps you to pair wine with your meal.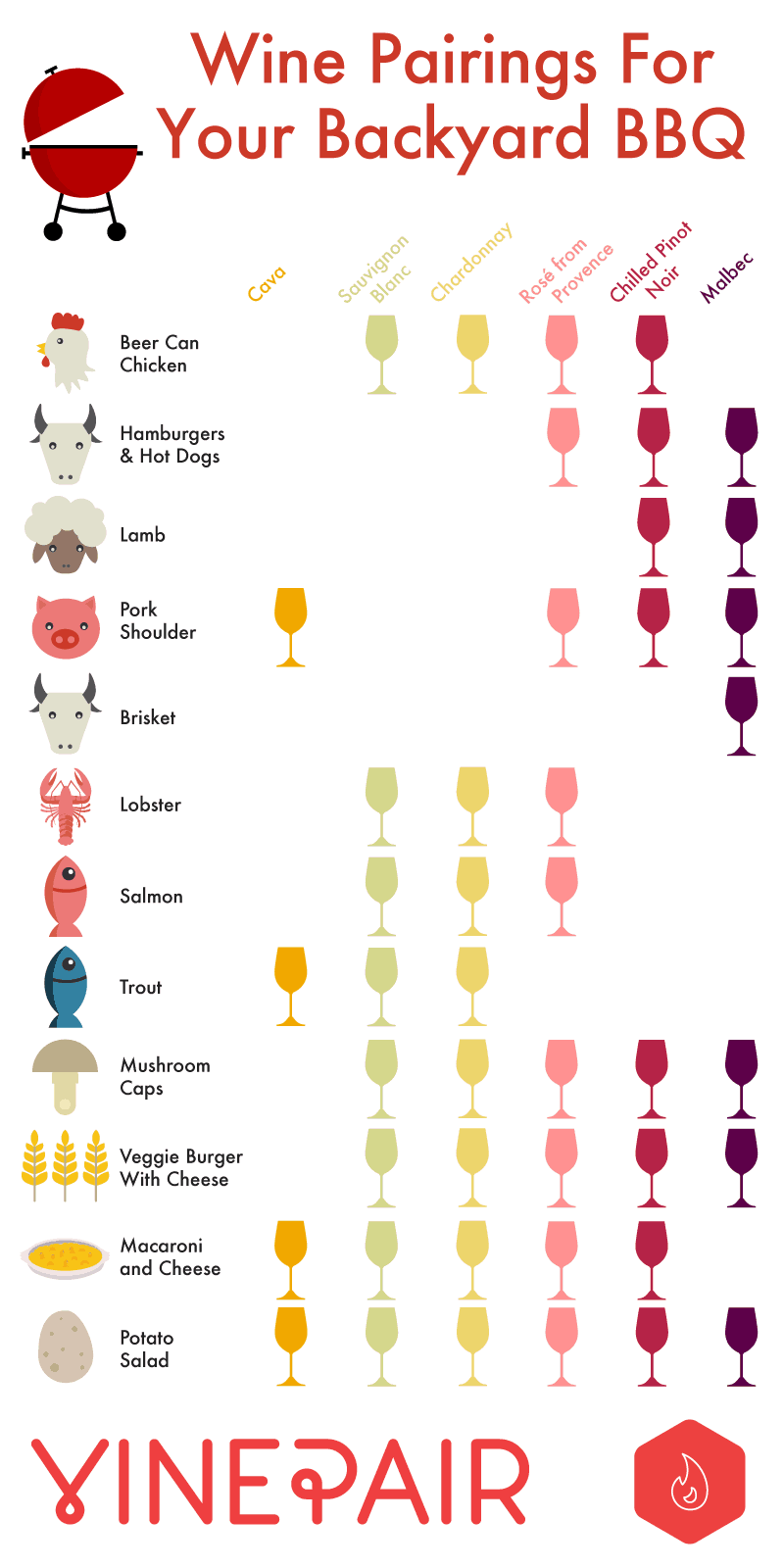 Which wine do you like to pair with your BBQ food?  I'd love to know!
Infographic Source: Vine Pair