How nice would it be to get Valentine's day gift that keeps on giving? I have some ideas to just that for someone special in your life.
How nice would it be to send flowers to your Valentine every month and not just on Valentine's Day?!
BloomsyBox flowers arrive within 2-4 days of being cut from the flower farm. Each stem is handpicked, arranged in hand-tied bouquets, wrapped in eco-friendly paper, and delivered directly to your doorstep. Their subscription program is truly the gift that keeps on giving, with the option to choose weekly, bi-weekly, or monthly bouquets in three sizes – including a roses-only selection!
Along with sending unique varieties of flowers from farms around the globe, BloomsyBox also delivers on customer satisfaction. Rather than trying your luck with dull, uninspired grocery store bouquets, BloomsyBox stands by their 100% satisfaction guarantee and promises a 7-day minimum vase life! With fresh new blooms sent on the regular and pricing starting at just $39.99, you can say goodbye to overpriced flower delivery sites for good. Wow, your Valentine (or treat yourself) to these beautiful blooms and head to BloomsyBox.com!
"Experience" and subscription gifts are all the rage right now, and wine-pairings are a perfect way to upgrade date night. Your Valentine can now sauté, simmer and sip with a monthly wine subscription complete with pairing suggestions, tasting notes, and flavor profiles. With wines from all over the world, the service allows subscribers to enjoy HelloFresh-selected wines on all occasions, from dinner parties to casual nights in. Conveniently delivered to customers' doorsteps, subscriptions include six full-size 750ML bottles with options of red, white, or mixed cases.
Subscriptions are $89.00 + tax per month and shipping is included. To purchase, visit hellofresh.com/wine. You can also opt for a one-off gift card! Please note that Hello Fresh ships their wine nationwide, excluding Alaska, Arkansas, Hawaii, Kentucky, Oklahoma, and Utah.
Use the promo code DINEWITHLOVE to get 50% off your first box!
BRING SEXY BACK!
Even though Valentine's Day is once a year, why not share the love all year long?
SkivvieBox is a lingerie subscription service that delivers lingerie styled for you every month. It could be a gift for both you and your Valentine!
For $59 a month, you or your Valentine will receive beautiful lingerie valued between $100 – $150. Simply go through a style quiz and set up your preferences and sizes. Whether you are looking for delightful panties delivered monthly or looking for the convenience of having bras, panties, garters, hosiery, sleepwear, and accessories (oh my!) delivered to your doorstep, SkivvieBox delivers! You can choose from Just The Basics, A Little Flirty, or Always Date Night.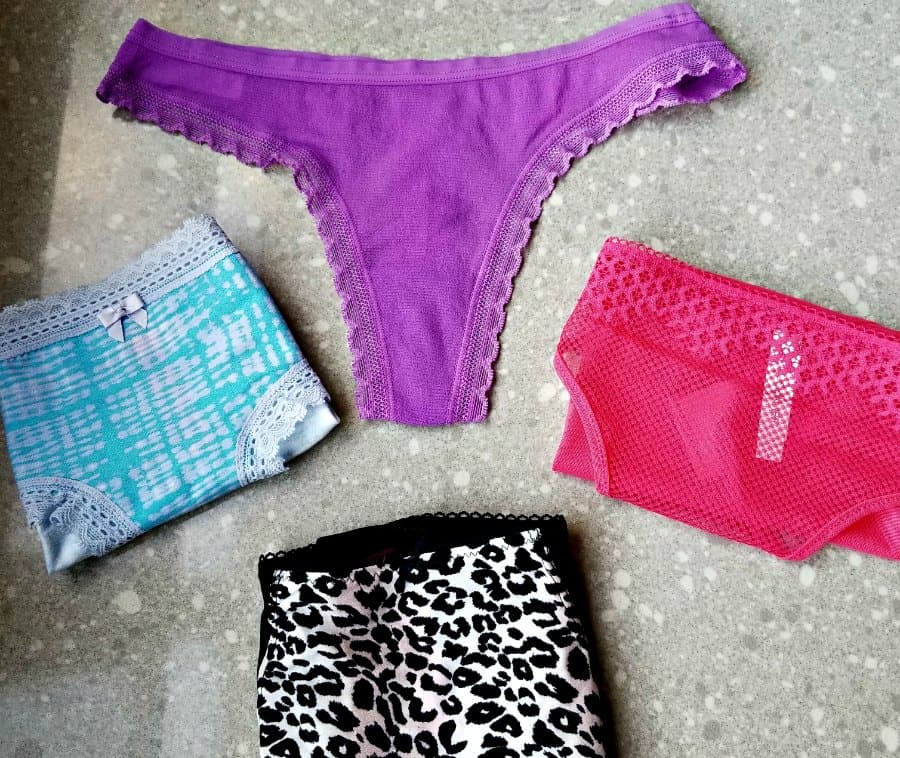 If you're interested in something a little more economical, but still fun and practical, there is also a SkivviesOnly subscription service that is $19 a month. Subscribers will receive two to three panties delivered monthly, and if signing up for a 12-month subscription, the price is $12 per month!
SkivvieBox is offering a 40% off promo code exclusively on Pellerini.com. Use PELLERINI when checking out and receive this discount!
This next subscription box is such a unique and creative box idea! Mystery Tackle Box is the #1 fishing tackle subscription on the market. Each month you or your Valentine receive a box packed full of top quality lures, small plastic baits, and tackle from some of the best manufacturers in the world.
Being introduced to these new and different products forces the experienced fisherman or woman to learn new techniques with their new gear. Newbies have the advantage of building a well-rounded stock of tackle and products for up to 40% off retail prices.
An added benefit is that Mystery Tackle Box offers great informational content within each of the boxes as well as online via their blog, YouTube videos, and Instagram. This provides an excellent resource for you to become a better angler and truly enjoy your time outdoors.
Aside from the two different subscription boxes they offer – the Standard box ($15/month) and the Pro box ($25/month), you can also purchase a gift certificate – your loved one will be able to customize their box to the exact fish they target! As a special promo for my readers, you can get 5% off a gift certificate purchase by using the promo code GIVEMTB.
Meet your wardrobe game-changer: Wantable's personal stylists are here to help you uncomplicate your closet with pieces handpicked for your shape, lifestyle, and budget. It's an easier way to shop that lets you try before you buy at home and only pay for what you love.
Get more of your lifestyle, from work to workout and every day to athleisure. With Wantable, you can choose from different types of Edits: women's Style or Fitness or Men's Fitness. Start by choosing your Edit and taking a brief lifestyle quiz. For a $20 per Edit styling fee, your stylist will curate a selection of 7 pieces just for you and ship them to your door. Take five days to try everything on, then pay for what you love and return what you don't. (Item prices are based on your personal preferences, but Fitness pieces typically range from $40-$70 each and Style pieces range from $50-$100 each.) Shipping and returns are always free.
I'm all for noshing, but most importantly, eating healthy snacks. If your Valentine is a snack-a-saurus, LoveWithFood.com should be the next website you check out. Their monthly snack subscription box is chock full of healthy snacks. They are handpicked and delivered right to your door each month.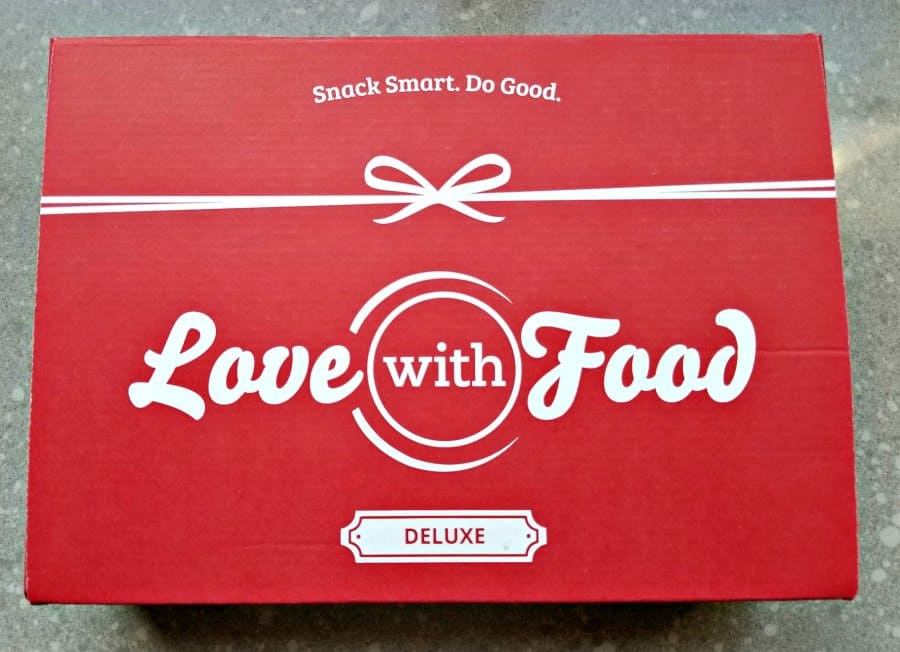 Their choices are:
All-natural, organic or gluten-free
Contain no high fructose corn syrup
Contain no trans fats or hydrogenated oils
Contain no artificial flavoring and coloring
As a mom, I can't tell you how reassuring that is. I stand in the supermarket aisles reading the ingredients of the items (squinting as the typeface is SO small, and I may need readers soon!). When I could have healthy snacks delivered to my door that have already been vetted out for the ingredients, I don't want my family to eat.
There are three different box styles to choose from with varying price points based on the length of the subscription.
– The Tasting Box contains 8+ snacks and starts at $9.99 for a month-to-month subscription.
– The Deluxe Box contains 16-20 snacks and starts at $19.95 month-to-month.
– The Gluten-Free Box contains 10-12 snacks and is $24.99 for a month-to-month subscription.
Another thing I LOVE about Love With Food is that for every box sent, at least a meal is donated to feed hungry children in America. To date, they have donated over ONE MILLION meals.
From now until February 15th, you can get a FREE Snack Box when you purchase a 6-month subscription or longer ($20 value). Use promo code VDAY2018 to save an additional $10 off the Deluxe or Gluten-Free 6-month or longer plans.
DECISIONS, DECISIONS!
Which box do you think you'll be getting for your Valentine? There are some great ones mentioned above – I know it will be a hard choice! Here is my WPTV news segment showcasing these super fun gift ideas!