When I was a little girl I would go fishing with my dad.  Whether it was fresh water or salt water, we'd always have a nice time.
I remember my dad taking me to Callahan's Beach in Kings Park on Long Island.  We set up at the end of the small dock – fishing poles, bait, ready to catch some fish.  "Catch some fish" was an understatement.  I was getting bored from CATCHING TOO MANY FISH!!  Every time my line dropped into the water, a fish attached itself to my hook.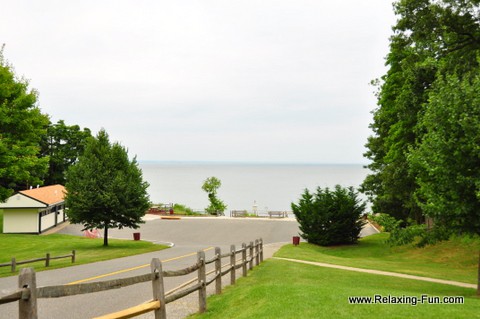 One time we went fishing off the shore at Sunken Meadow State Park and I caught an EEL!  That was gross to say the least.  When we got home my grandmother, who was known to cook whatever was brought to her in the kitchen (think squirrels and birds), asked, "Why didn't you bring it home?  I could have cooked it!"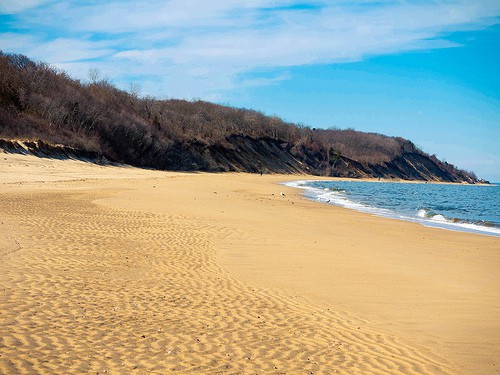 We used to visit Sunken Meadow on the weekends to walk the beautiful boardwalk (see above).  In the winter we would stop into the restaurant for hot chocolate – great memories!
One time we went fresh water fishing with my dad's friend Bobby and his son.  I remember Dad putting bait on my hook and then – uh oh – he got pooped on the head from a bird passing by.  Thankfully he was wearing a hat and I found out later that getting pooped on by a bird is good luck…
Other times we would go on the party boats.  Up at the crack of dawn, even before the sun came out…Dad and I would jump in the car with baseball caps, sweatshirts (it was cold early in the morning), packed lunch – ready to go to sea.
Back to the somewhat present – we took the boys fishing about 4 years ago.  N was a bit impatient but a great sport.  He actually caught a fish (thank goodness!) and it turned out to be a fun excursion.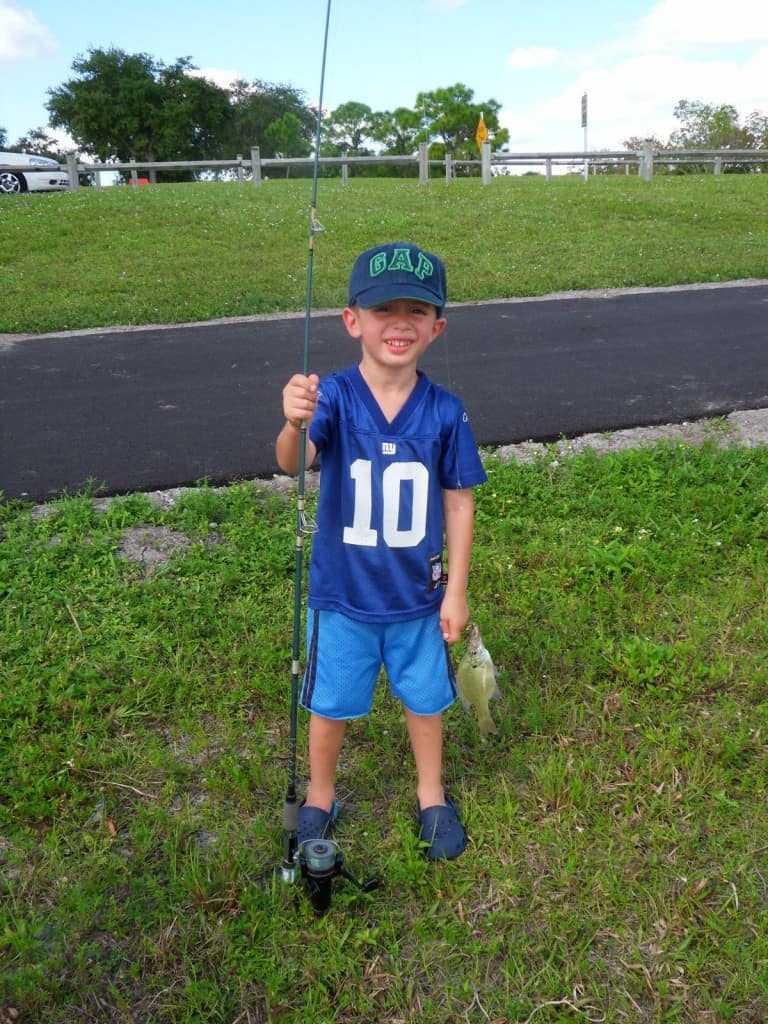 Fast forward a few years…the boys kept hearing Grandpa talk about fishing so their interest was "peeked".  We took a trip to Dick's Sporting Goods and armed the boys with fishing poles and tackle boxes.  This morning was the BIG day!  My dad prepared the poles and we were ready to go!
We brought Sadie, which probably wasn't the best idea considering the stickies that attached to her paws and were a B-TCH to take off coupled with the heat and her somehow getting tangled in one of the fishing lines.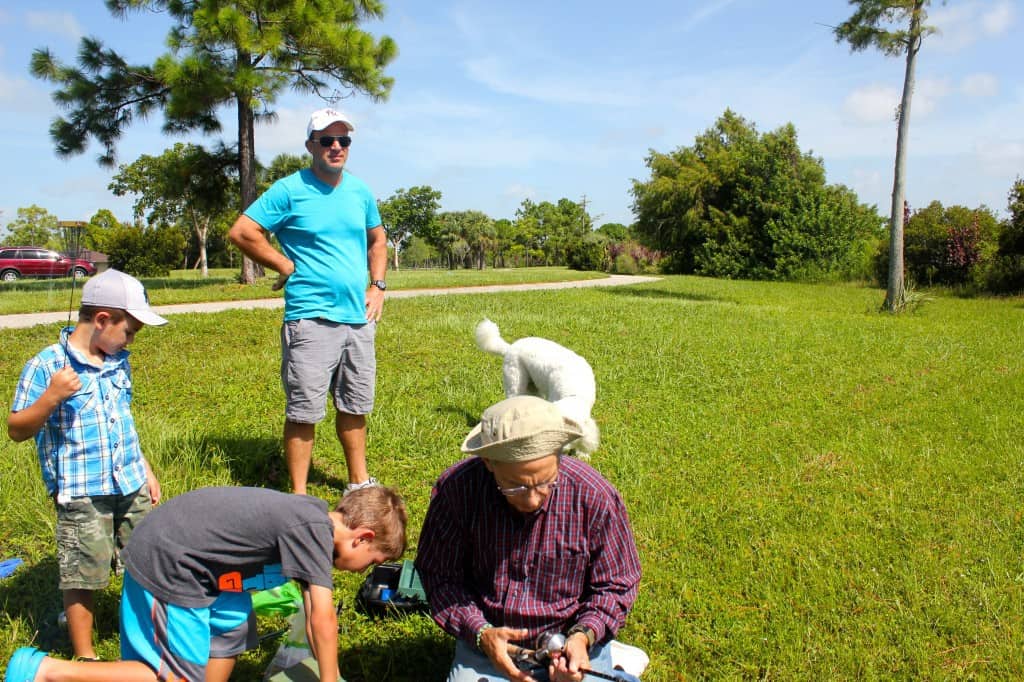 Here Grandpa is preparing their rods for some fishing fun!
Beautiful day for fishing – the breeze helped divert the heat, but wasn't too nice to our lines.
Sadie found the little crescent of shade in the area.
After many times of re-baiting the hooks, untangling the lines, G catching a flower, we ended the excursion in good spirits.  With a definite "note to self" that we need to practice casting…every time G went to cast we all hit the deck.