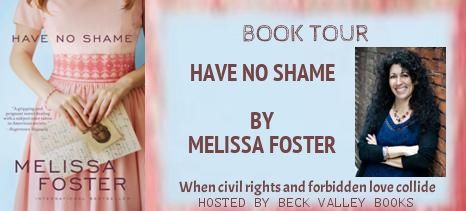 The racially-charged prejudice of the deep South forces eighteen-year-old Alison Tillman to confront societal norms—and her own beliefs—when she discovers the body of a hate crime victim, and the specter of forbidden love turns her safe, comfortable world upside down.
Alison has called Forrest Town, Arkansas home for the past eighteen years. Her mother's Blue Bonnet meetings, her father toiling night and day on the family farm, and the division of life between the whites and the blacks are all Alison knows. In the winter of 1967, just a few months before marrying her high school sweetheart, Alison finds the body of a black man floating in the river, and she begins to view her existence with new perspective. The oppression and hate of the south, the ugliness she once was able to avert her eyes from, now demands her attention.
When a secretive friendship with a young black man takes an unexpected romantic turn, Alison is forced to choose between her predetermined future and the dangerous path that her heart yearns for.
HAVE NO SHAME is an emotionally compelling coming of age novel featuring a young woman who cannot reconcile the life she wants with the one she's been brought up to live. Have No Shame will resonate with anyone who has ever fallen in love, and those who have been forced to choose between what they know in their hearts to be true, and what others would like them to believe.
MY REVIEW: Have No Shame is now on my list of favorite reads of 2013.  I can attest to the fact that it truly is an emotionally compelling book.  You are immediately drawn into the life of Alison and her family in this small southern town.  Being a white girl in those times was an easy and hard life to live – especially if you were like Alison, who wanted to be more independent and was very confused.  She didn't want to betray or go against her father, but as the story unfolds, that is where the true test is.  Have No Shame provided for a true to life depiction of the prejudice that took place in some areas.  I am so glad that I was not brought up in those times – the way that people were treated was horrific.  The book really made you think about how things were back then and how far we have come.  It provoked many different emotions and made me think, "what would I have done if I lived in that town, during that time?".  I highly recommend reading this book!!
Melissa Foster is the award-winning author of four International
bestselling novels. Her books have been recommended by USA Today's book blog, Hagerstown Magazine, The Patriot, and several other print venues. She is the founder of the Women's Nest, a social and support community for women, the World Literary Cafe. When she's not writing, Melissa helps authors navigate the publishing industry through her author training programs on Fostering Success.
Melissa hosts an annual Aspiring Authors contest for children, she's written for Calgary's Child
Magazine and Women Business Owners Magazine, and has painted and donated several murals to The Hospital for Sick Children in Washington, DC. Melissa's interests include her family, reading, writing, painting, friends, helping others see the positive side of life, and visiting Cape Cod.
Melissa is available to chat with book clubs and welcomes
comments and emails from her readers. Visit

Melissa on The Women's Nest


or her

personal website

.